The Sixers and their James Harden decision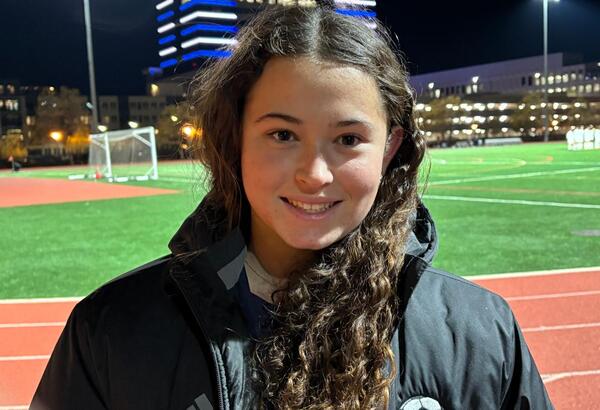 The NBA offseason has gotten off to a big start with Bradley Beal being traded from the Washington Wizards to the Phoenix Suns.
There was talk about Beal being a possibility for the 76ers, even though he's been a player who has had trouble staying healthy the last few seasons. He has averaged just 45 games a year over the past two seasons.
Beal, who will be 30 entering the NBA season, is guaranteed more than $200 million over the next four years. He is a good offensive player but has shot just 33.3 percent from three-point range in the last two years.
In essence, the Sixers may be lucky that they didn't get him.
ESPN is reporting that the Beal trade may expand to another team. For now, it is being reported as Beal to the Suns for Chris Paul, former Sixer Landry Shamet and several second-round picks and pick swaps.
It was reported that if Paul wants to play for a contender that Washington could send him to one, or buy him out.
If Paul becomes a free agent, the Los Angeles Lakers are considered a potential destination. Would Paul be somebody who could help the Sixers?

Article continues below

---
advertisement


---

He is 38, and has been injury prone, especially in the postseason, but does know how to run an offense and isn't as ball dominant as Sixers guard James Harden.
That brings us back to Harden; It is looking more and more likely that he will be the option for the Sixers.
He is expected to opt out of his $35.6 million contract and become a free agent. Reports have linked his former team the Houston Rockets as a contender for his services. Houston, however, has gone 59-177 over the past three years and even with ample cap room, still has plenty of work to do just to become a candidate for a play-in spot.
There had been reports that Phoenix could be in play for Harden, but that is out the window with the trade for Beal.
So for Harden, it appears to be either the Sixers or Houston. Now it depends on how much either team offers him.
The Sixers can offer him as much as $210 over four years. He will be 34 entering this NBA season, and coming off of two horrible playoff performances when the Sixers couldn't close out the Boston Celtics and lost Games 6 and 7 to end their season.
Houston can offer him in the range of four years and $200 million.
There is speculation, and rightly so, that neither Houston nor the Sixers want to lock Harden up for four years and especially for $200 million plus, which would be a drain on the salary cap.
Right now, it appears as if Harden will come back to the Sixers. Everybody knows the affinity that Sixers president of basketball operations Daryl Morey has for Harden from their days together in Houston.
The question is, can Harden show he can be a championship-caliber player? His postseason struggles are well chronicled.
In some games, he plays like one of the top players in the NBA and in others, he is almost invisible.
That was never more evident than during the seven-game second-round loss to Boston. In two of the games, including one without an injured Joel Embiid, he scored 45 and 42 points respectively.
In the other five games, he shot 4 for 26 from three-point range (15.4 percent).
The guess here is that the Sixers will offer Harden no more than three years. Even that may be excessive.
The Sixers, however, just might not have a better option. The question about Harden is whether he is a player who can lead the Sixers to an NBA title.
Needless to say, Morey will earn his money this offseason as he tries to position the Sixers as a championship contender and determine whether Harden is his guard for at least the near future.
Courtesy Getty Images via the 76ers
Author:
Marc Narducci
Archives
---
Who's Who in Health Care
Former Shawnee star Doolittle Calls It A Career
Camden County College welcomes Baseball Hall of Fame
South Jersey Football Games of the Week
Out & About
QB Ronnie Borden is Back in the Game
Should fans be worried for the Phillies bullpen?
South Jersey Football Games of the Week
A look at South Jersey's Top H.S. Girls' Soccer Teams
Out & About
Eagles will be fine after close call in opener
High School Football Games of the Week
Is it Super Bowl or bust for the Eagles?
What's New in South Jersey?
From New Jersey to Nashville
More...