Who's Who in Health Care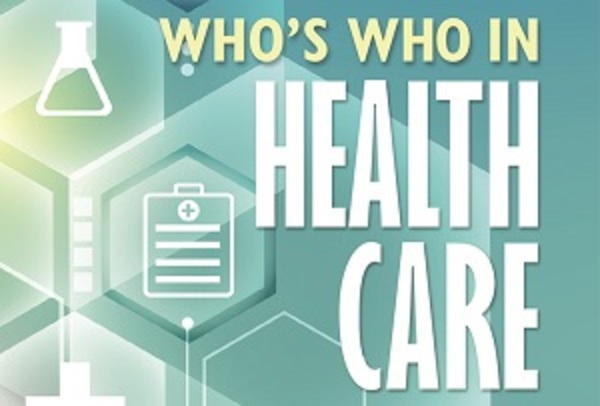 With world-class health care right in our backyard, there's no shortage of incredible, impassioned medical professionals ensuring that South Jersey stays on the cutting-edge of treatment, technology and research while delivering personalized, empathetic attention to every patient in their care. From doctors to directors, educators to executives and practitioners to presidents, we highlight 14 individuals who are dedicated to keeping their neighbors healthy while ensuring that each patient is treated as the individual they are.
Young K. Hong, MD, MPH, FACS, FSSO
Assistant Professor of Surgery and Assistant Director of Surgical Research, Division of Surgical Oncology, MD Anderson Cancer Center at Cooper
Under Dr. Hong's leadership, MD Anderson at Cooper's researchers are leading the way in new approaches to treating advanced melanoma using tumor-infiltrating lymphocyte (TIL) therapy, a promising, personalized cancer treatment. Cooper was the world's first site for a new randomized Phase 3 trial of TIL; with Dr. Hong as principal investigator, this study benefits from his unique expertise from prior work with TIL therapy at the National Institutes of Health. Research findings published in top medical journals have shown that TIL therapy prolongs the lives of those with advanced melanoma and allows some to have complete responses, even after failing previous standard-of-care treatments. The results of Dr. Hong's research may revolutionize how melanoma is treated. Early results document numerous patients who have been cured of their metastatic melanoma for over 10 years. Because of his expertise, MD Anderson at Cooper is one of the country's few centers offering patients this kind of personalized immunotherapy treatment.
Helene Burns, DNP, RN, NEA-BC
Senior Vice President and Chief Nursing Officer at Jefferson Health – New Jersey
Dr. Burns, who brings more than 40 years of experience in the healthcare industry to her role, is responsible for patient care services and nursing operations at the three Jefferson New Jersey acute care hospitals, with oversight of its more than 1,400 RNs and Department of Nursing staff. Under her leadership, Jefferson Health – NJ received its first Magnet Designation® in 2018 and is seeking re-designation in 2023. Dr. Burns, with engagement from frontline leaders and clinical staff, led the design of $349 million hospital towers with intensive, intermediate, medical-surgical care units and surgical suite designs at its Cherry Hill and Washington Township campuses, which opened in 2020 and 2021, respectively. A member of the Organization of Nurse Leaders New Jersey, Dr. Burns serves not only on the board but also as president for the 2022-2023 term.
Stephanie Fendrick, FACHE, MBA
Article continues below
---
advertisement


---
Related Articles
---
Executive Vice President and Chief Strategy Officer, Virtua
Fendrick leads the formulation, development and advancement of Virtua Health's growth and transformation strategy for the system and across multiple service lines. Her role is to explore, develop and manage relationships with other providers and organizations that support Virtua's imperative to manage the health of our community across the continuum of care. Fendrick's expansive experience makes her uniquely qualified to oversee Virtua's service-line strategy, key partnerships—including clinical collaborations with Penn Medicine and Children's Hospital of Philadelphia—and enterprise-wide growth initiatives. She also oversees Virtua's community-based programs to advance health equity and digital transformation. Fendrick provides executive oversight for Virtua's service lines, including: women's and children's, oncology, orthopedics, neurosciences, cardiovascular, surgery, transplant and behavioral health. Through Virtua's service lines, Fendrick and her team collaborate with clinicians and operations teams to drive improved consumer loyalty, market growth, access to care and quality outcomes.
Karen Lindgren, Ph.D.
Chief Clinical Officer, Bancroft
Dr. Lindgren oversees healthcare and nursing services, the Applied Behavior Analysis Center of Excellence and quality assurance across the organization. A licensed psychologist, she has more than 25 years' experience in neuropsychological assessment and treatment of brain injury and neurological impairment. She joined Bancroft in 1997 as a senior neuropsychologist at Bancroft NeuroRehab, and served most recently as the program's senior director, supervising rehabilitation therapies in central and southern New Jersey, managing clinical staff and maintaining several university partnerships. Dr. Lindgren has clinical affiliations with the graduate programs at Drexel University, Philadelphia College of Osteopathic Medicine and Immaculata University, is well published in her field, and has presented information in the area of neurological development, neuropsychological assessment, neurotoxic exposure and interdisciplinary treatment of brain injury. Dr. Lindgren received her Ph.D. and M.A. in clinical/community psychology from the University of Maryland and her B.A. from Loyola College.
Jocelyn Mitchell-Williams, MD, PhD, FACOG
Senior Associate Dean for Medical Education, Cooper Medical School of Rowan University
Dr. Mitchell-Williams has been a dedicated obstetrician and gynecologist at Cooper University Health Care for over 25 years. She also serves as senior associate dean for medical education and associate professor of obstetrics and gynecology at Cooper Medical School of Rowan University (CMSRU). With a passion for training future physicians, she was CMSRU's inaugural associate dean for diversity and community affairs, where she pioneered initiatives to improve healthcare outreach for disadvantaged communities, including the creation of a medical career pipeline, diversity training and community service programs. Dr. Mitchell-Williams specializes in addressing bias, racism and health disparities, with a particular focus on marginalized populations such as persons of color, LGBTQIA+ communities, and underserved groups. She actively contributes to organizations like Volunteers of America Delaware Valley and the Camden Coalition of Healthcare Providers. A fellow of the American College of Obstetrics and Gynecology, she completed the Hedwig van Ameringen Executive Leadership in Academic Medicine program at Drexel University in 2020.
Kate Shamszad, M.S., MPH
Director of Policy, New Jersey Health Care Quality Institute
Shamszad works to advance Medicaid and health policies that increase access and affordability to high-quality health care for all New Jerseyans, and works to identify emerging challenges and best-evidence solutions in payment, service delivery and program administration. She has previously served as a clinical director of child life and integrative care at Cincinnati
Children's Hospital Medical Center—and her leadership there and in other clinical settings
Has provided her with valuable insights into the delivery of care, as well as the connection between health policy and implementation. At the Quality Institute, Shamszad works in partnership with the state and stakeholders, identifying innovative practices in care delivery, analyzing existing state practice and performance, reviewing analytics and data, and convening multi-stakeholder groups to work toward solutions. She has a B.S. in biology from George Washington University, an M.S. in child life from Bank Street College of Education, and an MPH from the University of West Florida.
Trina D. Banerjee, MD
Founder & Head Doctor, Banerjee Kidney Center
Dr. Banerjee takes her business' motto of "Giving you the personal and gentle care you deserve" very seriously. This credo guides not only her, but also the entire office staff as they take care of patients with kidney disease. After being accepted to medical school while a senior in high school, Dr. Banerjee went on to become a board-certified nephrologist who completed her fellowship training at NYU in Manhattan. She went on to found the Banerjee Kidney Center in Mullica Hill, serving as both president and owner. In addition, she is core faculty at Inspira Mullica Hill, where she treats patients and teaches residents; Dr. Banerjee also goes to multiple dialysis units in the South Jersey area. She has more than a decade of experience taking care of patients with chronic kidney disease, end-stage renal disease, hypertension, glomerulonephritis, kidney stones and electrolyte disorders. Dr. Banerjee is passionate about her job, and believes in not only being at the top of her field, but also treating every patient with kindness and consideration.
Paschal Nwako, Ph.D., MPH, HO, CHES, REHS, DAAS
Camden County Health Officer & Public Health Coordinator, Camden County Department of Health & Human Services
Dr. Nwako is a licensed health officer, registered environmental health specialist and certified health education specialist who has worked in public health for over 25 years. Under his leadership as Camden County's health officer since November 2012, its county health department became the first and only one in New Jersey accredited by the Public Health Accreditation Board, while Camden County vaccinated over 150,000 people within eight months in 2021 during the Covid pandemic in partnership with Cooper Health System—South Jersey's most extensive vaccination hub by a public health department. Dr. Nwako is a past president of the New Jersey Public Health Association and the New Jersey Environmental Health Association, and.a diplomate of the American Academy of Sanitarians; he has also received local, national and international public health awards, given lectures, and was published in public health and environmental health journals. He advocates for collaboration and partnership, which he believes are key for all public health departments and agencies.

Leslie Clark
Executive Director, Project Walk New Jersey
A longtime resident of South Jersey, Leslie has been the executive director of Project Walk New Jersey since opening the Mount Laurel facility in March 2016. Project Walk is an internationally recognized organization that provides improved quality of life for people affected by paralysis or other neurological-related disorders through intense activity-based recovery programs. Utilizing a combination of state-of-the-art equipment and highly trained Specialists, Project Walk has helped hundreds of people from all over the world under Leslie's supervision and direction.
Leslie is also an advisor to the Hero One Foundation which is a 501-c3 non-profit created to help veterans, first responders and their families affected by paralysis.

Dr. Anthony DiFabio
President & CEO, Acenda Integrated Health
Dr. DiFabio is recognized as a visionary leader within the health and social services sector, known for his commitment to innovative care and strategic development. In July 2019, Dr. DiFabio orchestrated the merger of Robins' Nest, Cape Counseling Services and New Point Behavioral Health Care, resulting in the formation of Acenda; however, Dr. DiFabio's influence and expertise extends beyond his role there, as he serves on several county and regional committees and boards, including Children's Home Society of America, New Jersey Association of Mental Health and Addiction Agencies, and the New Jersey Alliance for Children, Youth and Families. At the national level, Dr. DiFabio is an active member of Mental Health Corporations of America and the Child Welfare League of America. Dr. DiFabio is widely respected as a prominent voice within the field of population health, affirming, "with a deep understanding of community needs, I am driven to continuously improve services, resources and support systems, aiming to enhance the overall well-being of individuals."

Anneliese McMenamin, SHRM-SCP, SPHR
Senior Vice President and Chief Human Resources Officer, Inspira Health
McMenamin is an experienced executive with more than 30 years in the field, with prior employers including Saint Barnabas Medical Center/RWJBH, Jefferson Health, Kennedy Health, Comcast, Doylestown Hospital and Holy Redeemer Health System. In her current role at Inspira Health in South Jersey, a nonprofit healthcare organization with more than 7,000 employees, McMenamin has elevated the practice of human resources by staying focused on equity and inclusion to drive engagement, organizational performance and a sense of belonging. Her expertise in developing a true value proposition for employees through well-designed total rewards programs promotes staff recruitment and retention. She holds a bachelor's degree in business administration from LaSalle University and a master's degree in strategic human capital management from Saint Joseph's University. She was recognized by the National Human Resources Association and honored as the Delaware Valley HR Person of the Year. She has served on the board of the Food Bank of South Jersey and now serves on the board of Habitat for Humanity, Gloucester County.

Joseph Chirichella
President and Chief Executive Officer, Deborah Heart and Lung Center
Chirichella, of Mount Laurel, has been at Deborah for 40 years. Prior to advancing to his present role in 2011, Chirichella has held various positions, including vice president of operations, assistant administrator, director of materials management, administrative resident and interim chief operating officer of the Deborah Hospital Foundation. Among Chirichella's achievements is his pivotal role in developing several affiliations and joint ventures. In 2019, Deborah Heart and Lung Center became an affiliate of the Cleveland Clinic Heart, Vascular, and Thoracic Institute, which is ranked No. 1 in the nation for heart care since 1995 by U.S. News & World Report. Currently, key relationships include the Capital Health Emergency Department at Deborah, as well as a partnership with Cooper University Health Care known as HeroCare Connect™, which provides vital medical services to active duty military personnel and veterans. Deborah is dedicated to expanding its role in the community to address the underserved medical needs of the residents of eastern Burlington County and Joint Base McGuire/Dix/Lakehurst. Chirichella holds an MBA from Wagner College and a B.A. from Villanova University.
Marcia McCulley
Director of Oncology, AtlantiCare
As a nine-year breast cancer survivor and AtlantiCare Care Institute patient, McCulley brings a patient perspective to her role. She collaborates with colleagues to expand access to diagnostic, treatment and survivorship care for patients and their loved ones facing cancer and other illnesses throughout southeastern New Jersey and beyond. She leads AtlantiCare's support groups and its focus on genetics. A trusted mentor who's passionate about promoting early detection, McCulley fosters awareness by bringing screenings, lectures and other events to team members and the community—where they are—with a focus on at-risk individuals. She serves on community and business boards and chambers of commerce, including Cancer Support Community and the American Cancer Society, and participates in charity 5Ks and other events to support patients. McCulley is a proponent of the power of positivity in medical care, and encourages and motivates patients and team members with her knack for respectfully and enthusiastically infusing fun, themed events, celebrations and recognitions into patient care. She's the cheerleader championing her team and the patients they serve.
Lisa Allen, MD
Director, Capital Health Center for Comprehensive Breast Care
Dr. Allen provides surgical care for patients with both benign and malignant breast disease, and treats other conditions that require the expertise of a surgeon specializing in breast care. Board-certified in general surgery, she joined Capital Health from MD Anderson Cancer Center, where she completed fellowship training in breast surgical oncology and learned from international leaders in their fields, including medical oncology, radiation oncology, reconstructive surgery, pathology, diagnostic radiology and genetics. Dr. Allen is involved in clinical research, has presented her findings at national oncology meetings and has been published in oncology journals. In 2011, her paper "Is there a role for MRI in the preoperative assessment of Patients with Ductal Carcinoma in situ (DCIS)" was chosen as an Important Paper in Breast Cancer Research by the American Society of Breast Surgeons. Dr. Allen is a member of professional and scientific societies, including the American College of Surgeons, American Society of Breast Surgeons, Society of Surgical Oncology, and the American Society of Clinical Oncology.
Author:
Amy Kodrich, Madeleine Maccar and Carly Murray
Archives
---
The Big Impact of Small Businesses
Money Matters
Power 50
The Ladies Who Lead
Finding Some Financial Footing
2023 Book of Lists
Ready to Mingle
20 Under 40
Made With Pride
Standing Out in the Crowd
Good Neighbors, Strong Communities
Staying Ahead of the Curve
An Uneven Present
Managing the Ups and Downs
A Sound Strategy
More Articles