---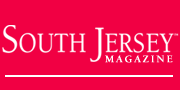 South Jersey Auto
Auto Feature
• Pump Prices Keep Sliding
In South Jersey, the average price for a gallon of unleaded gas is $3.27, which is six cents less than one week ago.

• AAA Announces New Driving School
AAA South Jersey has recently been accredited as New Jersey's newest driving school, and will begin teaching teens and other new drivers effective immediately.

• July Gas Price Slide Continues
American motorists are paying the lowest average retail price at the pump since March 17.