---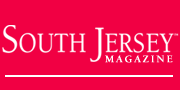 South Jersey Auto
Auto Feature
• Gas Prices Likely to Fall
Motorists in South Jersey are paying an average of $3.24 for a gallon of unleaded gasoline. This is four cents a gallon more than one week ago, but five cents less than one month ago. It is also 24 cents per gallon less than one year ago.

• Gas Prices Continue to Drop
One week before the Labor Day holiday, the national average price for regular unleaded gasoline continues to march lower reaching today's price of $3.43 per gallon, which is the lowest average since February 26.

• AAA Announces New Driving School
AAA South Jersey has recently been accredited as New Jersey's newest driving school, and will begin teaching teens and other new drivers effective immediately.