It's 'Game On' for NJSIAA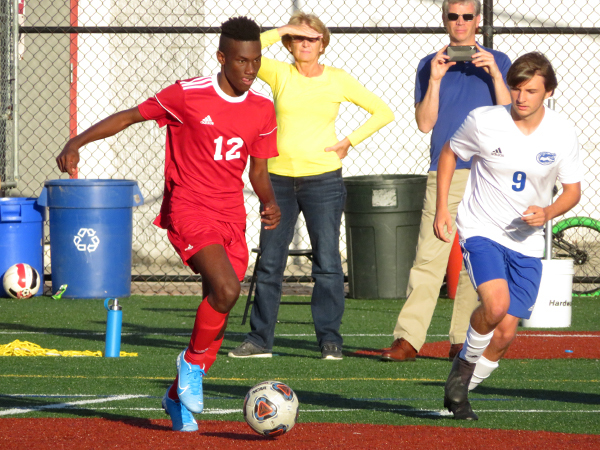 The NJSIAA has given its approval for high school sports, but in these uncertain times due to the pandemic, nothing is definite until the games are played.
Still, the NJSIAA couldn't have been any more clear with its intentions on Friday when the beginning of a press release said "It's game on!"
The NJSIAA's Sports Advisory Task Force released its Return-to-Sports-Plan, providing detailed schedules for fall and winter sports. Dates for springs sports will be announced at a later date.
"We're extremely appreciative of the support and guidance from Governor Phil Murphy, Senator Paul Sarlo and Assemblyman Benjie Wimberly," said NJSIAA COO, Colleen Maguire in a release on the NJSIAA website. "Our kids need structured activity, and we believe that education-based high school sports is the best way to provide it. Giving teenagers extra motivation to stay Covid-free promotes healthy outcomes for everyone."
The fall plan had been announced earlier, but just to reiterate teams have been going through summer workouts which will end Aug. 28. There will be a two-week break and then fall sports practice begins on Sept. 14.
The girls' tennis season will be the first to start on Sept. 28. Boys' and girls' cross country and soccer along with field hockey will start on Oct. 1 and football begins on Friday, Oct. 2.
The two fall sports that compete indoors, gymnastics and volleyball, will be moved to a new season, with practice beginning Feb. 16 and competition on March 3.
The NJSIAA also notes that if circumstances change, and they are not able to have a fall sports season, the outdoor fall sports will also be played at this time.
Winter sports teams can begin practicing Dec. 3 and competition will begin Dec. 21.
As the NJSIAA points out, all of these dates are subject to change based on guidance from the Governor and Department of Health.
As we have written continually, the fact that the NJSIAA and high school sports has gotten to this point, is a positive sign.
A big key will be what happens when youngsters return to school (if a school decides to have come back, go virtually, or a combination of both).
In looking at other areas, Tennessee had its first high school football game played last Thursday, Aug. 21. That's right, it was a regularly scheduled game.
On Friday Pennsylvania's governing athletic association, the PIAA announced its intention to sponsor fall sports.
The PIAA board of directors voted, 25-5 in favor of this measure. This came despite an earlier "strong recommendation" from Pennsylvania Gov. Tom Wolf not to play this fall.
As it is with New Jersey, the final decision to play still lies with each individual school district. Norristown, Pottstown, Cheltenham and Phoenixville are Southeastern PA schools that have suspended fall sports. Four entire leagues have also done the same - the Philadelphia Public League, the Del Val League and Friends Schools League and Philadelphia Catholic League.
There have been some individual schools in New Jersey that have opted out but at press time no entire leagues. Stay tuned, things are changing on a daily basis.
Article continues below
---
advertisement


---
© SouthJersey.com 2020. All rights reserved. This article or parts thereof may not be reprinted or reproduced by any other party without the express written consent of SouthJersey.com. For more information, please call 856-797-9910.


To receive special deals directly from SouthJersey.com,
subscribe here.
For more Local Sports features,

visit our South Jersey Sports page.
Author:
Marc Narducci
Archives
---
Planning for the Unpredictable
A Chain Reaction
South Jersey H.S. Football Games of the Week
Leading Business Attorneys 2021
SJ High School Girls' Soccer Preview
On the Right Track
No Easy Games For The Eagles
Eastern and Cinnaminson are top girls' and boys' seeds in South Jersey Soccer Coaches Tournament
Healthy People, Healthy Business
South Jersey highschool football games of the week
Best of Home and Garden
Back to School
Ready to Take Flight
Bishop Eustace's Danny O'Rourke a model of stability
Who's Who in Real Estate
More...