While the Iron is Hot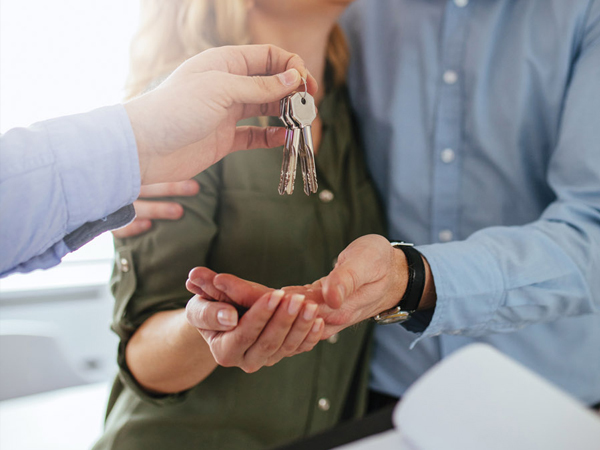 With record-low interest rates and limited inventory, the real estate market is booming for sellers despite the pandemic.
Spring is historically the most popular time for the housing market as the warmer weather brings people out in search of their first or their forever home. However, a shortage of inventory nationwide had many beginning the hunt earlier in the year and real estate agents were poised for big things.
"Business was looking bright for the first quarter," says Nancy Kowalik, owner and broker of Nancy Kowalik Real Estate Group. "Interest rates were low, home values were creeping up and buyers were out in full force. It was something we've been waiting for in South Jersey for 15 years."
And then came the pandemic. New listings couldn't be shown to prospective buyers and some had no choice but to buy the home without ever setting foot inside, relying only on virtual tours. Others thought it was too risky to list their home at all and opted to wait until things got better.
For the transactions that happened before the shutdown, settlements had to continue. Anne Koons, of Berkshire Hathaway Home Services in Cherry Hill, says she settled homes sold in early March on schedule, even with settlements inside a car. "That was strange and not the way it should be, but we got everybody to settlement," she says.
Jean Bonilla, past president of New Jersey Realtors—an arm of the National Association of Realtors—says April was one of the worst months for new listings and pending sales. But come May, things started to pick up. "June's statistics show the second consecutive month of gains. It's really a fabulous time for somebody to sell or buy a home," she says.
In fact, things are so remarkable, many real estate veterans have never experienced anything like it, including Bonilla. "In my 41 years in this career, I've never seen interest rates this low. This makes home ownership more affordable than ever, and people who never thought they would own can qualify. Everyone is excited," she says.
Several factors are contributing to the motivation to move. The pandemic has forced many to realize their space may no longer be suitable for the potential of working from home long term, and the travel provisions also mean more time in your own backyard.
On an earnings call, Zillow CEO Rich Barton recently stated, "I believe we are at the dawn of a great reshuffling. I'm sure I don't need to spell it out for you because we are all living it, spending an average of nine hours more per day at home. Zoom meetings are changing the way families think about space and privacy. Home offices are in high demand. Backyards are more desirable than parks and gyms. Work-from-home policies are eliminating the commute for many. There's an endless list of considerations. Millions of people are currently considering upsizing, downsizing, getting closer to family, further from the office, etc."
He went on to say that these factors have created an unusually high interest in home shopping, creating a record 218 million average monthly users on Zillow in the second quarter.
Kowalik says space and privacy are main draws for those looking in Gloucester County. "Since the pandemic, people are wondering how much land they can get. They are coming back to the country where they can spread out," she says. "Even people are coming out of New York and seeing the privacy, safety and serenity in Gloucester County."
Koons says the suburban mainstay towns of Haddonfield, Moorestown, Cherry Hill, Voorhees, Marlton and Collingswood continue to be strong. "We are seeing people come from the city looking for the space these towns offer," she says. "The hottest market is homes under $500,000."
Eleanor Leenman and her partner Albert Afonso sold their Moorestown home in a matter of days. They had listed their property a couple of years ago and hardly had any showings, so they took it off the market and made some improvements, including having the home's interior painted when the shutdown first began.
"As soon as our listing went up it blew up. Right away we had to be out of the house all day for showings," says Leenman. "We were hoping for it to sell quickly but you never really know."
Although the idea of strangers coming into the home during a pandemic did create some apprehension, Leenman comments that she was impressed that everyone who came through the house was wearing masks, and she had placed hand sanitizer by the door. "As soon as the showings were over I did make sure to disinfect the house again," she says.
The competition for these homes is fierce. Buyers have fewer homes to choose from and hope that offering full asking price will help them win the bid, but other buyers are edging them out by going over asking price. Gina Ziegler of Keller Williams in Marlton, says most homes are getting asking price or 3 to 5 percent above. "The low interest rate helps make their monthly payment more reasonable, so these buyers can get into a lot more house," she says.
However, if a buyer needs to sell their own home, it can make them less attractive in a bidding war, says Kowalik.
Charlene Counsellor of Swedesboro sold her home right before the shutdown. Her family, including three daughters, had lived in the home for 15 years and market fluctuations kept them from trying to sell. But she never imagined the challenges of finding a new home during a pandemic.
"We wanted to stay in the school district because we didn't want to uproot our children, but we had such low inventory to choose from," she says. Fortunately, their buyers, who had purchased the home as an investment property, allowed them to rent month to month while looking for a home.
"The low interest rates were a huge motivator for us," says Counsellor. "It afforded us the ability to look at bigger homes and have the most options for pricing. It also means we probably won't ever need to refinance."
The process was exhausting though, she says. "We would see homes pop up and sell in two days. I felt like I was attached to my real estate apps and as soon as a home would get listed we would run to get a showing, but in a day or two they would be off the market."
The Counsellors were outbid on a few homes, but after beginning their search in mid-April, they settled on their new home July 30. "We found our forever home, with four bedrooms and 2 ½ baths, and my daughters each have their own room and we all have privacy," she says. "It's an immense upgrade and we're incredibly happy."
No one can really predict how long this will last, says Ziegler. "We were predicted to have a strong sellers' market in 2020, but this is extremely strong. Was this pandemic driven because fewer people want to sell now, or was it just our time because it was already on its way, or a combination of both? We don't know how long it will last, but it could continue like this for several years if the shift was due," she says.
Click here
to subscribe to the free digital editions of South Jersey Magazine.
Article continues below
---
advertisement


---
To read the digital edition of South Jersey Magazine, click here.

Published and copyrighted in South Jersey Magazine, Volume 17, Issue 5 (August 2020).

For more info on South Jersey Magazine,

click here
.

To subscribe to South Jersey Magazine,

click here.


To advertise in South Jersey Magazine,

click here.
Author:
Liz Hunter
Archives
---
Upgrade to Luxury
The Home Team
Who's Who in Real Estate
A New Kind of Seller's Market
On the Home Front
A Strong Foundation
Real Estate Roundup
Who's Who in Real Estate
Moving Forward
Real Estate Roundup
Leading the Way
Riding High
Real Estate Roundup
Real Estate Roundup
Real Estate Roundup
More Articles