Another banner season for Camden boys' basketball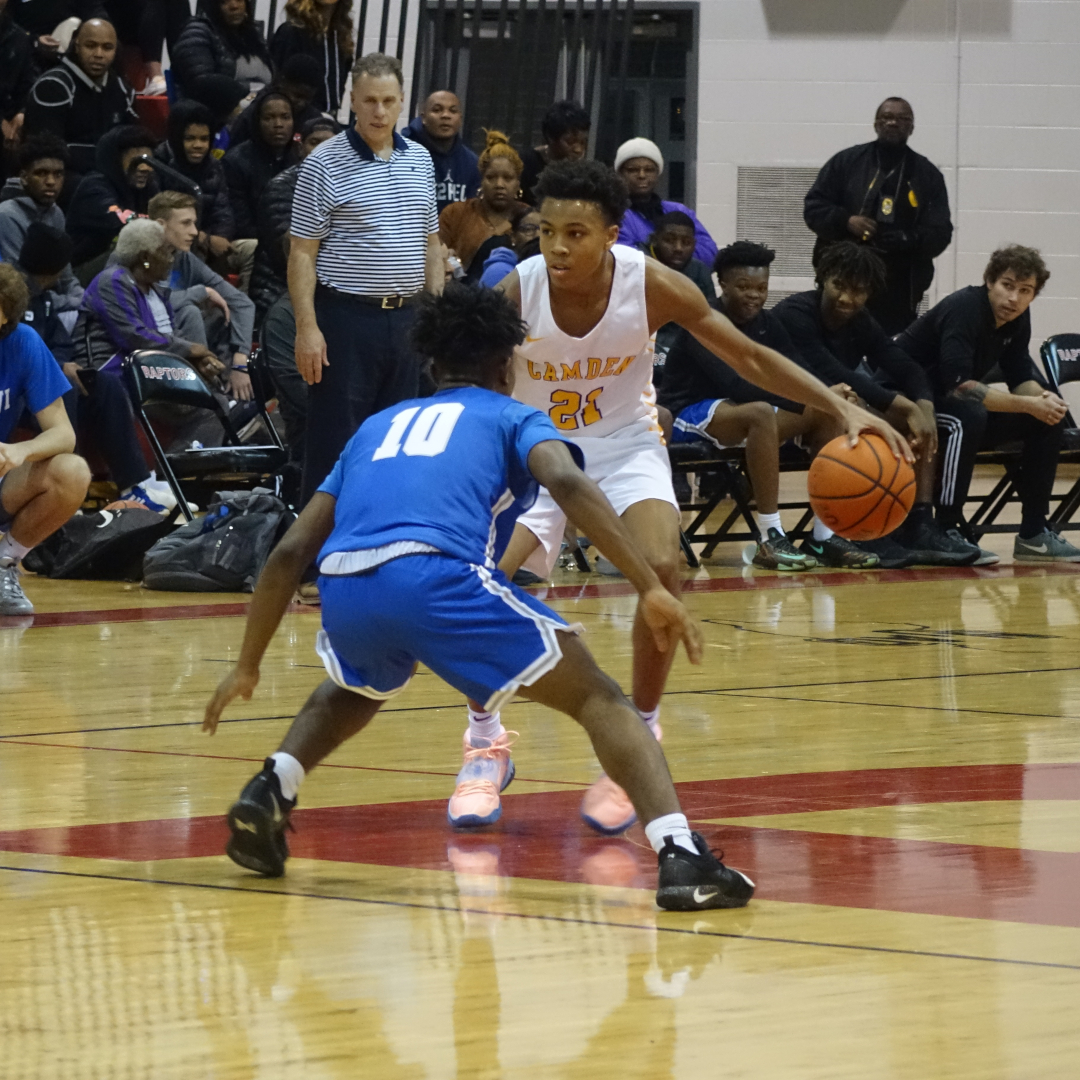 Camden's boys' basketball team has had the misfortune of having one of the state's top teams the last two years but one due to the pandemic, couldn't compete for a state championship.
Last year the Panthers went 29-1 and after beating Haddonfield, 70-42 in the South Jersey Group 2 championship, the rest of the season was canceled due to the pandemic. Camden entered the season with 25 consecutive wins. This season Camden went 13-0.
The NJSIAA didn't conduct a state tournament for girls' and boys' basketball teams. NJSIAA teams were limited to 15 games. Camden will enter next season with a 38-game win streak after finishing its season with an 82-70 victory over Life Center.
According to South Jersey historian Chuck Langerman, the South Jersey record for consecutive wins is by Moorestown from 1957-60 and Camden from 1958-60 both with 51. This season Camden had been scheduled to play several national powers, but that had to be adjusted because teams weren't able to travel out of state this season. Next year it's hoped that there will be a full season and one that includes a state tournament.
It's not going out on a limb to suggest that Camden could have had two state championships the past two years. With one of the great basketball traditions in South Jersey, Camden last won a state title in 2000 when Dajuan Wagner led the Panthers to not only the state Group 3 crown, but the tournament of champions title as well.
The Panthers are again led by a member of the legendary Wagner family. Sophomore guard D.J. Wagner, the son of Dajuan and grandson of legendary Camden star Milt Wagner, is considered among the best sophomores in the nation. This season he averaged a team-high 22 points. Wagner and fellow sophomore Cian Medley comprise one of the top backcourts in the state.
That 12-point final win over Life Center was Camden's closest margin of victory. Two games before that, behind 21 points from Wagner, Camden earned a 68-54 win over one of South Jersey's and the state's top programs St. Augustine.
Coach Rick Brunson, who just completed his second season, has already established his credential in his first head coaching stint. Brunson, who starred at Temple and played 10 years in the NBA, was a long-time NBA assistant coach.
This Camden team has some outstanding seniors who will have to be replaced including frontcourt standouts Jerome Brewer and Ta'Quan Woodley. Yet with the backcourt intact, this will be among the best teams in the state next season.
Article continues below
---
advertisement


---
Author:
Marc Narducci
Archives
---
Divided opinion on Eagles trade with Miami
Eastern's Riley Tiernan heads to Rutgers
The return of high school baseball a welcome addition in South Jersey
A final farewell by Carson Wentz
Camden basketball marching toward history
Strong season for South Jersey H.S. Girls' basketball
Villanova and Drexel and Rutgers headed to March Madness
Moorestown's Matt Langel returns to the NCAA Tournament
Phillies Center Field Job Remains Up for Grabs
The Difficult of Coaching Football at a Small Enrollment School
March Madness is Upon Us in College Basketball
Three-Day Tournament to Kickoff South Jersey Football Season
Eagles Starting Over After Trading Carson Wentz
Repeat as Super Bowl Champion a Daunting Task
Will Carson Wentz Get Traded?
More Articles