Camden basketball marching toward history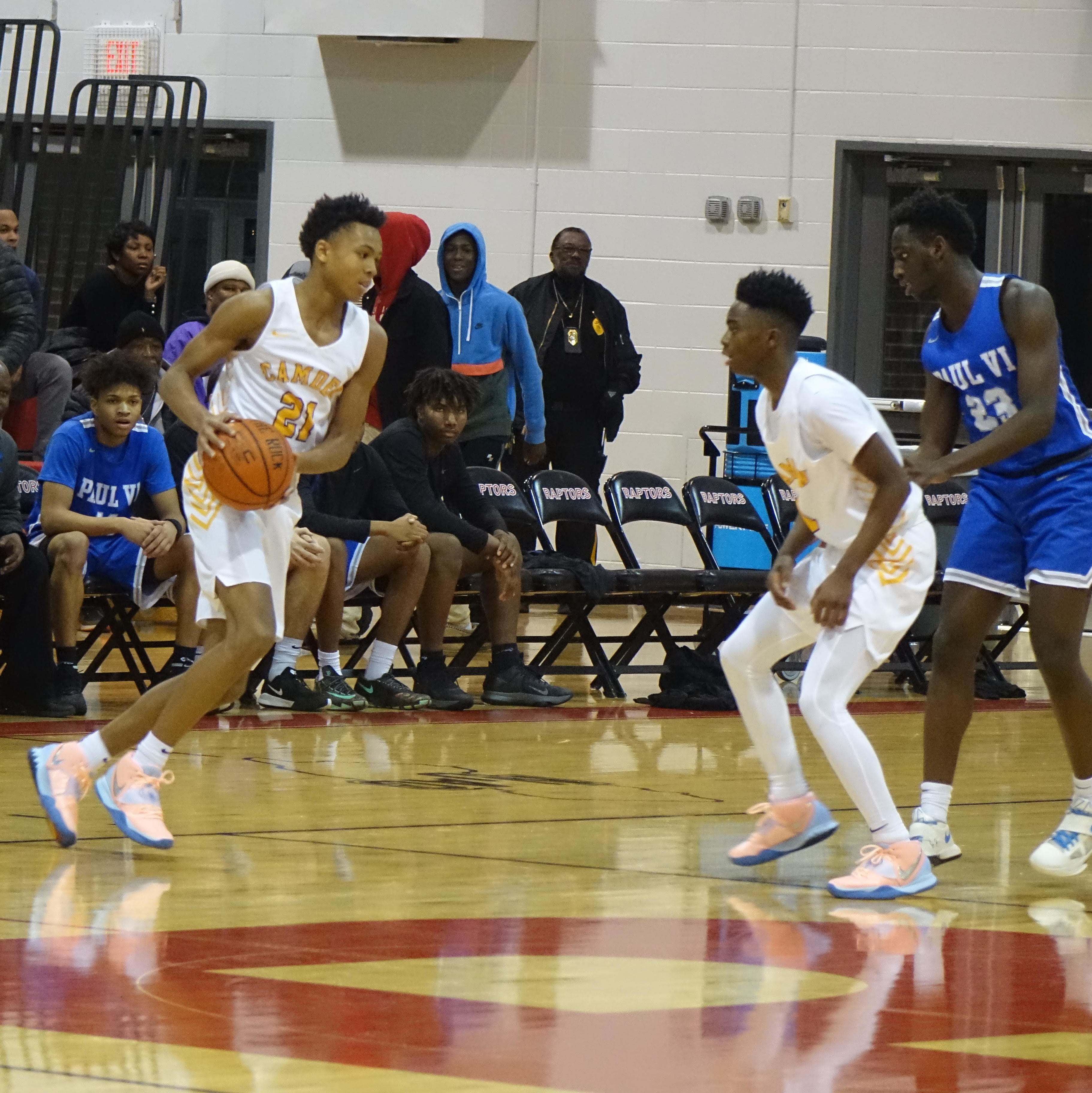 Camden's boys' basketball team could very well be headed toward a South Jersey record that was believed to be unbreakable.
Last week we documented the successful 13-0 season of the Panthers, the top team in South Jersey and statewide. For the past two years, Camden hasn't been able to play for a state title due to COVID. The Panthers won the South Jersey Group 2 title in 2020 and then the rest of the tournament was canceled.
This year there was no NJSIAA state tournament. Camden won its final 25 games last season and with all 13 wins this year, gives the Panthers 38 consecutive victories. That leaves Camden 13 wins shy of tying the all-time South Jersey record for consecutive wins, held by two schools.
According to South Jersey historian Chuck Langerman, here are the top winning streaks in South Jersey history.
1.Moorestown, 1957-1960, 51 games 1.Camden, 1958-1960, 51 games 3.Haddon Heights, 1970-1971, 41 games 4.Camden, 2020-ACTIVE, 38 games 5.Riverside, 1953-1955, 37 games Here are some notes provided by Langerman, some outstanding history that really adds perspective to the records.
MOORESTOWN 1957-60 1.Moorestown, coached by Pete Monska, was state Group 3 champions in 1958 and 1959. The Quakers featured NFL Hall of Famer Dave Robinson, Leroy Peacock, and high-scoring Ed Douglas who once scored a then state-record 84 points in 1959 in a game against Hamilton High. 4.Moorestown's streak was broken in January of 1960 by Burlington City.
CAMDEN 1958-60 The Panthers, coached by Tony Alfano, won Group 4 state titles in 1959 and 1960. Alfano won 428 games at Camden. The stars of these teams were South Jersey legends Ron "Itchy" Smith, Golden "Pete" Sunkett and Sam Fisher, Jr. The team that broke Camdens streak was Farrell High from western Pennsylvania in December of 1960. Camden is the last South Jersey team to go the entire season undefeated, in both 1986 and 2021. The 1986 team was 30-0, led by Louis banks and Vic Carstarphen. That team ended up ranked No. 1 in the country according to USA Today.
Any New Jersey team will be hard-pressed to break the state record, which according to Langerman is also the national record. It was set from 1919 through 1925 by Passaic High, which won an incredible 159 consecutive games.
Next year's Camden team is again expected to be among the top in the state led by current guard D.J. Wagner, who is considered among the best sophomores in the country. Camden will likely be able to play tougher competition next season. This year the NJSIAA prohibited teams from traveling out of state and hosting teams from out of state. If that is lifted as expected, the Panthers will likely have some of the national opponents that they were supposed to face this season.
Either way, watching Camden's march to history should be one the highlight of next basketball season.
Article continues below
---
advertisement


---
Author:
Marc Narducci
Archives
---
Divided opinion on Eagles trade with Miami
Eastern's Riley Tiernan heads to Rutgers
The return of high school baseball a welcome addition in South Jersey
A final farewell by Carson Wentz
Strong season for South Jersey H.S. Girls' basketball
Villanova and Drexel and Rutgers headed to March Madness
Moorestown's Matt Langel returns to the NCAA Tournament
Another banner season for Camden boys' basketball
Phillies Center Field Job Remains Up for Grabs
The Difficult of Coaching Football at a Small Enrollment School
March Madness is Upon Us in College Basketball
Three-Day Tournament to Kickoff South Jersey Football Season
Eagles Starting Over After Trading Carson Wentz
Repeat as Super Bowl Champion a Daunting Task
Will Carson Wentz Get Traded?
More Articles