Strong season for South Jersey H.S. Girls' basketball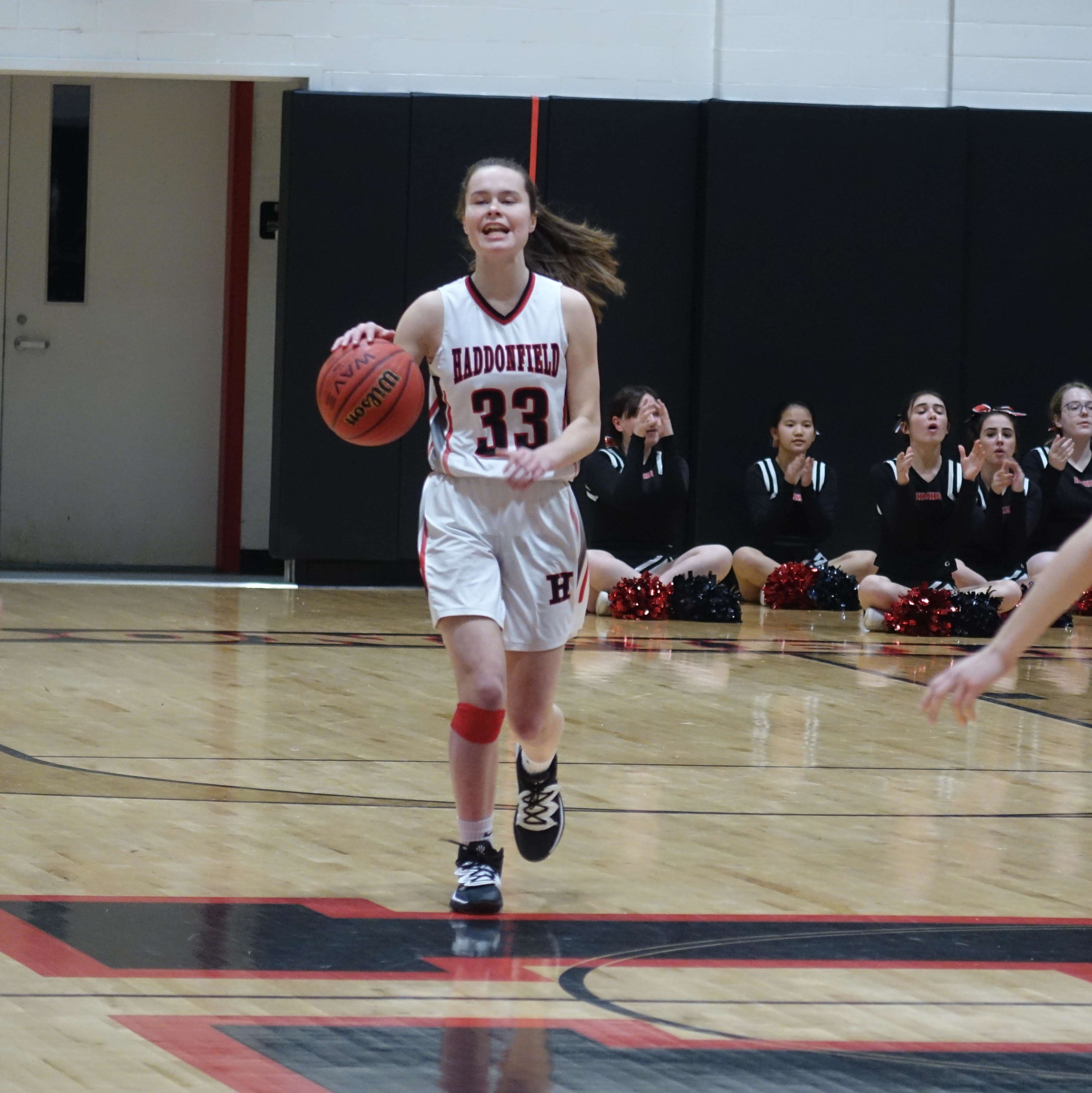 Even though there was no NJSIAA state tournament, it was a highly competitive season for high school girls' basketball teams in South Jersey. The teams were able to play as many as 15 games. In South Jersey many of the the top teams played one another.
The South Jersey Basketball Invitational Tournament, which each year runs a tourney that features the top teams in South Jersey, provides a great service by ranking the teams. This past season due to COVID, the tournament was canceled but the tourney will return for the 2021-2022 season.
Besides running a tournament, the SJBIT provides a Top 25 ranking for girls' basketball teams. The final Top 25 appeared on its twitter site (@thesjibt).
Paul VI, which played one of the tougher schedules in South Jersey, was up for the challenge. The Eagles finished 13-2 and didn't lose to a team from the seven-county South Jersey area. Coach Lisa Steele's team was led by one of the top players in the state, sophomore guard Hannah Hidalgo, who averaged more than 20 points per game. Even in defeat, the Eagles were impressive, especially during a 63-53 loss to St. John Vianney (14-0) the No. 1 team in the state according to NJ.com.
Here was the final Top 25: 1.Paul VI (13-2); 2. Cherokee (12-2); 3. Haddonfield (14-1); 4. Eastern (12-3); 5. Middle Township (8-1); 6. Wildwood Catholic (9-1); 7. Shawnee (9-4); 8. Absegami (11-1); 9. Camden Catholic (7-2); 10. Bishop Eustace (10-5); 11. Lenape (6-7); 12. Rancocas Valley (11-4); 13. Gloucester Catholic (12-3); 14. Mainland (12-2); 15. Cinnaminson (12-2); 16. Our Lady of Mercy Academy (12-1); 17. Clearview (11-4); 18. Kingsway (11-4); 19. Timber Creek (11-3); 20. Holy Spirit (10-4); 21. Wildwood (11-4); 22. Haddon Township (10-4); 23. Cherry Hill East (10-4); 24. Haddon Heights (10-5); 25. Gloucester (11-4).
In looking at the head-to-head matchups, Paul VI beat Cherokee in two low-scoring defensive struggles, 38-33 at home and 43-36 at Cherokee. Meanwhile Cherokee, led by one of South Jersey's top players, Alexa Therien, who is headed to Boston University, handed Haddonfield its lone defeat, 49-27 as Therien had 20 points and 12 rebounds. Haddonfield, led by point guard Keegan Douglas, a Loyola Maryland recruit, had seven wins against Top 25 teams, beating Shawnee, Lenape and Middle Township once and Haddon Township and Haddon Heights twice each.
This year there were so many top teams in various Group sizes. For instance, Paul VI is in the large Non-Public A, while Cherokee is Group 4, but there were Group 2 schools such as Haddonfield and Middle Township and Non-Public B Wildwood Catholic.
It shows there are talented teams of all enrollment sizes in South Jersey. Don't be surprised if Paul VI, which brings back a veteran team, begins next season where it ended this one, at the top of the polls.
Article continues below
---
advertisement


---
Author:
Marc Narducci
Archives
---
Divided opinion on Eagles trade with Miami
Eastern's Riley Tiernan heads to Rutgers
The return of high school baseball a welcome addition in South Jersey
A final farewell by Carson Wentz
Camden basketball marching toward history
Villanova and Drexel and Rutgers headed to March Madness
Moorestown's Matt Langel returns to the NCAA Tournament
Another banner season for Camden boys' basketball
Phillies Center Field Job Remains Up for Grabs
The Difficult of Coaching Football at a Small Enrollment School
March Madness is Upon Us in College Basketball
Three-Day Tournament to Kickoff South Jersey Football Season
Eagles Starting Over After Trading Carson Wentz
Repeat as Super Bowl Champion a Daunting Task
Will Carson Wentz Get Traded?
More Articles