Millville's Kenndy moving up the minor league ladder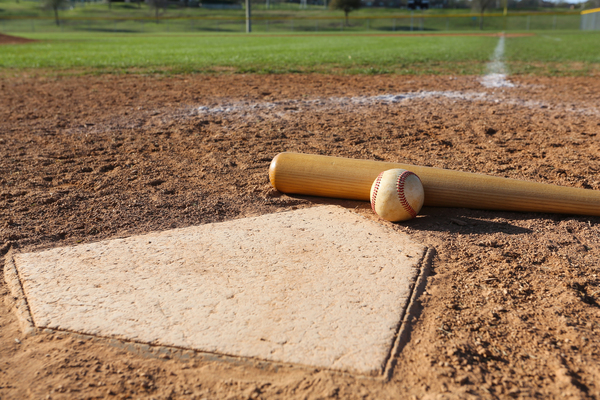 Buddy Kennedy, a 2017 graduate of Millville, keeps moving up the minor league ladder in his quest to reach the Major Leagues.
Kennedy, 22, recently earned a promotion to the Arizona Diamondbacks Double-A team, the Amarillo Sod Poodles (you've got to love some of those minor league teams' names), in Amarillo, Texas.
He earned the promotion by lighting up the High-A competition while playing fo the Hillsboro Hops, located in Hillsborough, Oregon.
While primarily a third baseman, he has shown great versatility by also playing second and first base. Kennedy has also served as a designated hitter.
He began the season by hitting .315 with five doubles, five home runs and 20 RBI in 30 games for Hillsboro.
It likely will take time to adjust to Double-A pitching. In his first 14 games he was hitting .149 but had shown a little pop by belting three home runs and driving in six runs.
Kennedy was a fifth round draft choice of the Diamondbacks as a senior at Millville in 2017. He elected to turn professional, by signing for a $550,000 bonus, according to MLB.com.
The suggested slot value for the 142nd pick that season was $356,900, so the Diamondbacks went more than $190,000 over slot to sign him.
As a senior at Millville, Kennedy hit. 493 with six home runs and 24 RBI.
Yes, when Millville is mentioned, the name Mike Trout comes up. Trout not only is the best player produced by Millville but the best in South Jersey history.
Nobody should be compared to Trout, but Kennedy in his own right is carving his own niche.
He has gone through several stages already.
To show how difficult it is to earn a big league spot, Kennedy has played in a different team each season.
After signing in 2017, he played for the Diamondbacks Rookie League team where he hit .270 with non home runs and 20 RBI in 201 plate appearances.
For young players power usually comes as they grow into their bodies and that has happened with Kennedy.
The next year in 2018, he played for Missoula in the Pioneer League, another rookie level team. He hit .327 with four home runs and 32 RBI in 255 plate appearances.
The next year in 2019 he was promoted to Low-A Kane County where he saw his most extensive playing time. He batted .262 with seven home runs and 49 RBI in 438 plate appearances.
COVID wiped out the 2020 minor league season, which was a setback to all players, but Kennedy has rebounded with a big start this year.
The second half of the season will be crucial for him. If he has a strong second half, he could be ticketed to Triple-A. Either way, he has kept moving up and one day hopes to add to the list of Millville alumni in the Major Leagues.
Article continues below
---
advertisement


---
Author:
Marc Naducci
Archives
---
Who's Who in Health Care
Former Shawnee star Doolittle Calls It A Career
Camden County College welcomes Baseball Hall of Fame
South Jersey Football Games of the Week
Out & About
QB Ronnie Borden is Back in the Game
Should fans be worried for the Phillies bullpen?
South Jersey Football Games of the Week
A look at South Jersey's Top H.S. Girls' Soccer Teams
Out & About
Eagles will be fine after close call in opener
High School Football Games of the Week
Is it Super Bowl or bust for the Eagles?
What's New in South Jersey?
From New Jersey to Nashville
More...