College After COVID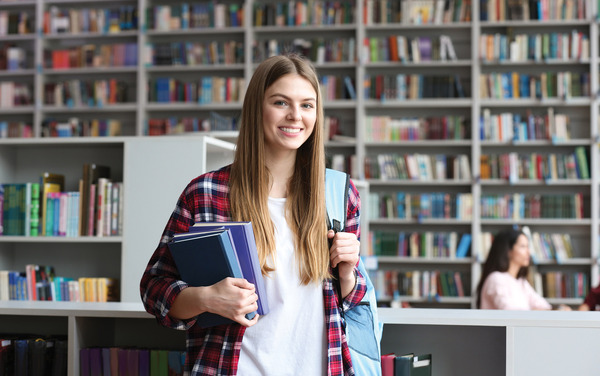 At this point two years ago when the COVID-19 pandemic first began to put a stranglehold on the world, we went from "15 days to slow the spread" to wondering just exactly how long and difficult of a road ahead we would have to navigate. A lot has changed in the two years since the coronavirus entered into our daily vernacular, including on college campuses where the disruption created unprecedented challenges for both students and faculty. As we look to now be hopefully emerging from the worst of the pandemic and trending toward brighter days, higher education leaders from across the state are using the lessons learned these past 24 months as a guide to not only continue to prepare students for what lies ahead, but also as a means to reimagine what the future of college will look like.
The largest and most immediate shift to take place during the early days of COVID-19 was the transition to virtual learning. Certainly, online course offerings existed pre-pandemic, with many non-traditional students opting for the flexibility they offer, but now schools were forced to create more expansive offerings and utilize technology in new ways to connect with the entire student body.
Ultimately that would lead to transitioning to a hybrid learning format as schools began to welcome students back to campus in the fall of 2020, albeit in a limited fashion as many opted to remain virtual—and in some cases decided to put their college plans on hold entirely.
And aside from the academic challenges put forth, school leaders had to also concern themselves with the health and well-being of their students as the pandemic's toll on mental health began to grow. Adding to that task was the fact that those attending school in the era of the pandemic—whether in-person or remotely—were largely stripped of the social and personal aspects that contribute to the overall college experience.
"I believe that all students did not receive their expected college experience," says Dr. Jimmy Jung, senior vice chancellor at Rutgers University–Camden, who oversees academic student success, enrollment management and institutional research. "As we are coming out of this pandemic, we need to monitor whether students are adjusting well and catching up with the social and personal experiences that they might have missed out on for the past two years."
To that end, New Jersey's Office of the Secretary of Higher Education recently released an impact study examining the effect of the pandemic on student well-being. While the majority of students sampled were confident in their respective institutions' health and safety measures put in place to help mitigate the spread of COVID-19, many noted they experienced some level of pandemic-related stress and anxiety. That kind of feedback has caused schools to take notice and work to address the situation.
"Our institutions are actively seeking additional ways to bolster existing mental health services and resources. They also play an integral role in educating and training the next generation of mental health professionals, which will continue to be a crucial employment sector as we look to the future," says Eugene Lepore, executive director of the New Jersey Association of State Colleges and Universities (NJASCU).
Rowan University Provost Anthony Lowman agrees that students lost out on the traditional college experience during the early phases of the pandemic, but says this school year has been "as normal as you can get other than the masks." (editor's note: Rowan relaxed its mask mandate at the beginning of March)
Despite having to balance the pandemic with schooling, Lowman says he believes "this group of sophomores, juniors and seniors are going to be a more resilient group because they had to adapt and learn in a different environment."
Robert Heinrich, chief enrollment management officer at Stockton University, echoes that sentiment and says the experience will only serve students well as they leave campus and enter into the next phase of their lives. "Colleges and workplaces all had to adapt, and that fostered resiliency and flexibility and provided lifelong skills in adapting to change in a creative manner."
CHANGING WITH THE TIMES
It's evident that the needs and desires of students and faculty in 2022 are much different than in the past. But while schools are still managing their way out of the pandemic, higher education leaders are just as worried about admission rates as they are transmission rates. And with these concerns front and center, officials acknowledge they must broaden their approach moving forward as the traditional four-year degree path is being taken by fewer and fewer students.
"While the vast majority of students want an on-campus experience, virtual learning and engagement will be a part of the higher education landscape moving forward," says Jung. "We need to figure out what is the right mix of on-campus and virtual engagement that students are seeking for a fulfilling college experience."
Over the course of the next decade or so, Lepore sees colleges and universities continuing to partner with each other and share resources where it makes sense, aligning with industry demands by creating new programs, building more partnerships with business and government, and devoting more resources to reaching non-traditional students.
"What we're really talking about is meeting students where they are—and for students looking to attend college in New Jersey, there are many high-quality options uniquely catered to their personal, educational and professional goals," says Lepore.
And just as students are changing their views on what their college education will look like, schools have also adjusted their thinking on what a prospective student should bring to the table, looking beyond SAT scores and placing greater importance on other factors to learn more about them.
"The shift away from SATs has become more significant now. We have to look at other ways we evaluate students. What do we have left? Performance and their resume of what they've done; in many cases that's hard for a 16-to-18-year-old to show," Lowman says. "We have to put less emphasis on the SAT and more emphasis on the student and what they want to do because we don't want to be enrolling students that don't want a college pathway. We want to bring in people who are looking for that experience and relevance in the next phase of their journey."
"High school achievements and grades have always been better predictors of college success than SAT scores," adds Jung.
TURNING THE TIDE
Even before the rise of COVID-19, colleges and universities in New Jersey and across the country have long grappled with the aspect of affordability. And while Gov. Phil Murphy and the state legislature have instituted programs like the Garden State Guarantee to help provide assistance and cover tuition for low-income families, the problem doesn't appear to be going away anytime soon.
"The cost of college and student debt remain major concerns. The role of state and federal government in supporting higher education and college students will be crucial going forward," says Heinrich.
Lepore says many of NJASCU's member institutions have implemented free college programs for low-income students by providing "last dollar" support that covers tuition and fees after aid is applied from other sources. It is the hope that programs like this and the Garden State Guarantee will encourage more students to attend college by removing cost as a barrier.
"We know that education and credentialing at the post-secondary level is directly correlated to higher earning potential, so we must continue to work on expanding access and affordability," says Lepore. "Sustained investment in state operating and capital support can help institutions remain competitive and retain students, while also helping the state economy as a whole."
Another ongoing concern has been the dwindling enrollment numbers. Reportedly, New Jersey has had more than 35,000 fewer student enrollments between the fall of 2019 and the fall of 2021, putting the state among the top 10 in the country for the largest decline. While some of that will hopefully subside as the pandemic is put into the rearview mirror, schools are working hard to figure out solutions to bring students to campus.
"The job market has changed; young people are reviewing job options and how to achieve their career goals. Our job is to show them that a college degree, over their lifetime, will remain valuable both for their career options and their income," says Heinrich.
While one option is to increase recruitment from outside of New Jersey by highlighting specialized programs not found elsewhere, the fact is that the groundwork really needs to start here at home. New Jersey, and particularly the southern half of the state, is one of the highest exporters of college students in the nation, with many high school students choosing to attend an out-of-state college or university when they graduate.
"If we can keep those students in-state, the tide can be turned," says Jung. "Moving forward, schools will have to work harder and smarter to attract, engage and keep students because of demographic changes and the uncertainties caused by the pandemic, which will last for years to come."
While Lowman points out that Rowan has doubled its enrollment in the last 10 years, he also sees the importance of being proactive in attracting and retaining students because of the long-term impact it can have both for the school and New Jersey as a whole.
"Enrollment is the No. 1 thing we're looking at and we have to reimagine how we do things. If [students] go out of state for college, there's a good chance they are not coming back. Nurses, doctors, cybersecurity experts, scientists; you name it. They are not coming back and we are draining our workforce."
By embracing newfound virtual capabilities, offering more well-rounded opportunities that appeal to varying types of students, increasing affordability and making concerted efforts to bolster enrollments, New Jersey's colleges and universities are reinventing themselves during one of the most transformative periods ever in higher education. The evolution and innovation taking place will certainly alter the college experience, but school officials are confident it will only be for the better.
Article continues below
---
advertisement


---
Author:
Peter Proko
Archives
---
Who's Who in Health Care
Former Shawnee star Doolittle Calls It A Career
Camden County College welcomes Baseball Hall of Fame
South Jersey Football Games of the Week
Out & About
QB Ronnie Borden is Back in the Game
Should fans be worried for the Phillies bullpen?
South Jersey Football Games of the Week
A look at South Jersey's Top H.S. Girls' Soccer Teams
Out & About
Eagles will be fine after close call in opener
High School Football Games of the Week
Is it Super Bowl or bust for the Eagles?
What's New in South Jersey?
From New Jersey to Nashville
More...