Should fans be worried for the Phillies bullpen?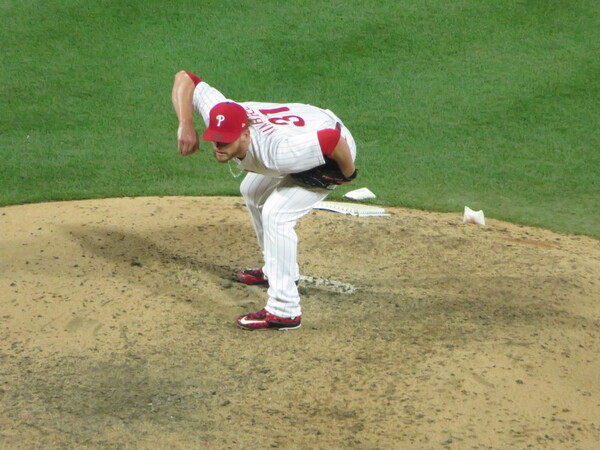 At the start of the week, the Phillies were the No. 1 wild card team and if they can manage to hold that position it would enable them to host all the games in the best-of-three first round. Those who witnessed last year's playoffs know playing at Citizens Bank Park was a huge advantage in the postseason.
Even though the Phillies won last year's wild card round by sweeping two games in St. Louis, they don't want to try their luck by starting the preseason on the road again.
With less than two weeks left in the regular season, some are growing concerned about the recent performance of the bullpen.
Seranthony Dominguez, who had a 1.69 ERA in 10 2/3 postseason innings last year, has struggled, especially recently. In his last five relief appearances he has blown one save and lost two other games.
In his last 15 relief appearances All-Star Craig Kimbrel is 1-4 with four saves, one blown save and a 3.60 ERA.
Kimbrel has enjoyed a resurgent season after being left off the playoff roster last year by the Los Angeles Dodgers. Yet, at age 35, he began the week with 65 appearances and 63 innings pitched—the most he's had since 2017 when he appeared in 67 games and threw 69 innings for the Boston Red Sox.
In his past seven games, Jose Alvarado was 0-2 with two saves, two holds and a 4.60 ERA.
These are considered the Phillies top relievers.
Last year Dominguez and Alvardo were key components in the Phillies World Series run.
The Phillies will need all three to be in top form in the postseason.
Lefty Gregory Soto has been up and down, with a 4.91 ERA for the season. In his last eight appearances he has a 7.11 ERA. Still, if the Phillies need a pitcher to get a tough left handed batter out, either Soto or Alvarado would be the best option.
Another lefty, Matt Strahm, has a 3.86 ERA in his last eight appearances.
Not everybody in the bullpen has been trending downward. Right Hander Jeff Hoffman has been among the biggest surprises. He is 4-2 with a 2.20 ERA. In 49 innings, he has 66 strikeouts. Hoffman will be a trusted reliever in the postseason.
In addition, the Phillies won't need a five-man rotation in the playoffs, so there will be a starter or two who heads to the bullpen.
Still, for the Phillies to succeed, the veterans such as Kimbrel, Dominguez and Alvarado will have to shake off their recent inconsistency.
Article continues below
---
advertisement


---
Author:
Marc Narducci
Archives
---
Who's Who in Health Care
Crowd Pleaser
A Bight Future Ahead for Glassboro Football
The Big Impact of Small Businesses
Eagles Need to Reset
Feeling Festive
Another dominating season for Delsea football
Mainland's Historic Football Season
A Rooting Interest
Eagles Continue to Fly High
Raising the Bar
Thanksgiving Football Continues
Hotstovers to honor All-SJ Baseball and new HOF inductees
South Jersey Football Games of the Week
The Phillies make the right move with Aaron Nola
More...