Brooklawn fall one game short of an American Legion state title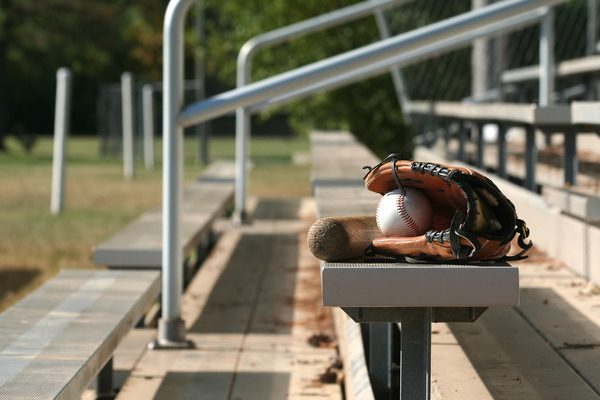 Brooklawn, which has won a state record 30 New Jersey state American Legion titles, advanced to the championship game before falling, 5-2 to an extremely talented Allentown squad.
It was the first state championship for Allentown, which now advances to the Mid-Atlantic Regional which begins Aug. 4 in Asheboro, North Carolina.
The winner of the regional tournament will then advance to the American Legion World Series, an event that Brooklawn has won five times in its prestigious history.
Up until a few years ago, the runner-up in the New Jersey State tournament also advanced to a regional, but New Jersey now has fewer teams playing American Legion baseball, so only the winner advances.
For Brooklawn, it marked the end of another successful season, although this is a franchise that determined true success by state titles.
Brooklawn is coached by Dennis Barth, who is also the head coach of Gloucester Catholic. The American Legion team was founded by his father, the late Joe Barth Sr., in 1952, building it into a national powerhouse that has captured four World Series titles.
Brooklawn was technically the defending state champion, having won in 2019. There was no tournament last season due to the pandemic.
Once again, the eight-team Camden County American Legion League, of which Brooklawn is a member, was among the best in the state.
Four teams from the league - Brooklawn, Cherry Hill, Mullica Hill and South Harrison, were among the eight teams that qualified for the state championship.
In the state tournament, Brooklawn went 3-0 before reaching the final. Allentown was 3-1, having lost to Cherry Hill, 4-1, in its third game. Allentown then earned a trip to the final by beating Cherry Hill, 11-5.
Then came the championship and despite a two-run homer from recent West Deptford graduate Iam Murphy who is headed to Lackawanna Junior College, Brooklawn didn't provide enough offensive punch in the championship.
"We hit into three double plays," Barth said. "It's hard to win doing that, but give Allentown a lot of credit, that was a very talented team."
Derek Boerner, who pitched Clearview to the South Jersey Group 4 title in a 3-1, eight inning win over Williamstown, took the loss for Brooklawn. Barth said his pitcher deserved better.
"We didn't make some plays we needed to make," he said.
Boerner's Clearview teammate, shortstop Cole Fowler, a Goldey-Beacom recruit, was among the top offensive players this summer for Brooklawn.
"I thought he was one of the most underrated players in South Jersey," Barth said. "We played against him but when you see him every day, you see how good he is."
Gateway pitcher Gavin Alloway, was among the top players on the mound for Brooklawn.
While the final loss was difficult for Barth and the team to take, Barth is already looking toward next season.
Barth says 15 of the 18 players are eligible to return for a league that consists of players 19 and under.
With such an experienced group, Brooklawn should make another serious run in 2022.
Author:
Marc Narducci
Archives
---
Who's Who in Health Care
Out & About
QB Ronnie Borden is Back in the Game
Should fans be worried for the Phillies bullpen?
South Jersey Football Games of the Week
A look at South Jersey's Top H.S. Girls' Soccer Teams
Out & About
Eagles will be fine after close call in opener
High School Football Games of the Week
Is it Super Bowl or bust for the Eagles?
What's New in South Jersey?
From New Jersey to Nashville
Frustrating times for Millville's Mike Trout
High School Football Games of the Week
Hammonton's Kenny Smith off to a quick start
More...