Girls Basketball Tournament recap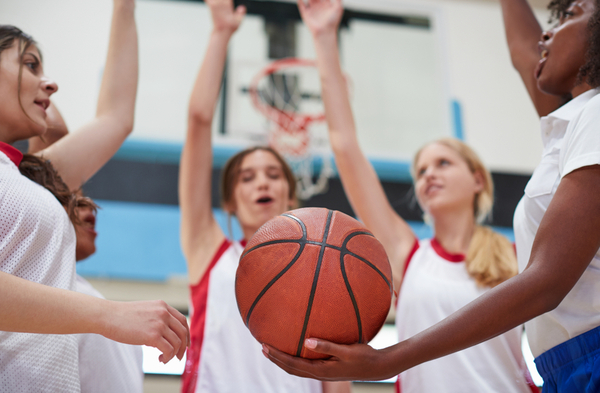 Here are some of the big winners among South Jersey girls' basketball teams in recent holiday tournament play.
Our Lady of Mercy – OLMA won the John Carlson Memorial Bracket in the Boardwalk Classic at Wildwood. In an opening 61-16 win over Oakcrest, 5-3 sophomore Savannah Prescott had a game-high 15 points. Madelynn Bernhardt, a 5-7 sophomore, had 15 points in the 67-53 title win over Millville that improved OLMA's record to 4-1.
Wildwood Catholic – The Crusaders won the Big Al Nerenberg Memorial Bracket in the Boardwalk Classic at Wildwood. In an opening 47-26 win over Philadelphia's MaST Charter, 5-8 sophomore Kaci Mikulski had a team-high 15 points. The Crusaders improved to 5-1 with a 56-42 title game win over Woodbury as 6-foot sophomore Ava Vogdes led four double-figure scorers with 15 points, while adding eight rebounds.
Wildwood – It was a successful tournament for teams in Wildwood as the Wildwood Warriors won the Kaitlin Anzelone Memorial Bracket in the Boardwalk Classic in their home city. Wildwood opened with a 50-37 win over Newark Academy as 5-6 senior Imene Fathi scored 15 points. In the Warriors' 60-50 championship win over Holy Spirit, 5-6 freshman Macie McCracken scored 19 points, while Fathi added 16, improving Wildwood to 3-0.
Cherokee – The Chiefs won the SJIBT Holiday Tournament at Clearview. In an opening 50-20 victory over Kingsway, Junior forward Gabby Recinto and senior guard Katie Fricker each scored 17 points. The Chiefs then beat Clearview, 42-22 in the final with Fricker scoring 12 and Recinto adding 10.
Haddon Heights – The Garnets, who are contenders in the competitive Colonial Liberty, won both games in the Eastern Holiday Classic, a round robin event. Haddon Heights earned a 41-31 win over host Eastern as junior forward Maddy Clark scored 18 points. The Garnets then earned a 53-39 victory over Seneca as Clark, senior Marquae Richardson-Muse and sophomore Kylee Ferranto each scored 13 points, That win improved the Garnets' record to 5-0.
Shawnee – Like Haddon Heights, Shawnee won both games in the Eastern Holiday Classic to improve to 6-0. The Renegades opened with a 40-33 victory over Gloucester Catholic as junior Avery Kessler scored 15 points. In a 47-19 victory over Sterling, Kessler added 22 points while junior Kaylan Deveney scored 13.
Highland – The Tartans won the Pop Vernon Classic at Riverside. The Tartans defeated host Riverside, 55-33 in the first round as sophomore Breelynn Leary exploded for 31 points. In a 52-32 title win over Salem, Leary led three double-figure scorers with 12 points, improving the Tartans to 4-0.
Mainland – The Mustangs won the Score at the Shore Tournament at Southern Regional, going 3-0 to improve to 6-0. Mainland beat Neptune, 71-48, Atlantic Tech, 51-13 and Jackson Memorial, 58-22 in the championship.
Article continues below
---
advertisement


---
Washington Township
– The Minutemaids won the West Deptford Tournament with two close wins, beating the hosts, 48-41 in the first round and Williamstown, 34-31 in the final. Senior Marissa Lucca scored 23 points in the win over West Deptford. Junior Ava Graves scored 10 points to lead the Minutemaids in the title win over Williamstown, while Lucca added eight points, as Washington Township evened its record to 2-2.
Author:
Marc Narducci
Archives
---
Who's Who in Health Care
Camden County College welcomes Baseball Hall of Fame
South Jersey Football Games of the Week
Out & About
QB Ronnie Borden is Back in the Game
Should fans be worried for the Phillies bullpen?
South Jersey Football Games of the Week
A look at South Jersey's Top H.S. Girls' Soccer Teams
Out & About
Eagles will be fine after close call in opener
High School Football Games of the Week
Is it Super Bowl or bust for the Eagles?
What's New in South Jersey?
From New Jersey to Nashville
Frustrating times for Millville's Mike Trout
More...