Gene Allen retires after leaving a lasting legacy at Atlantic City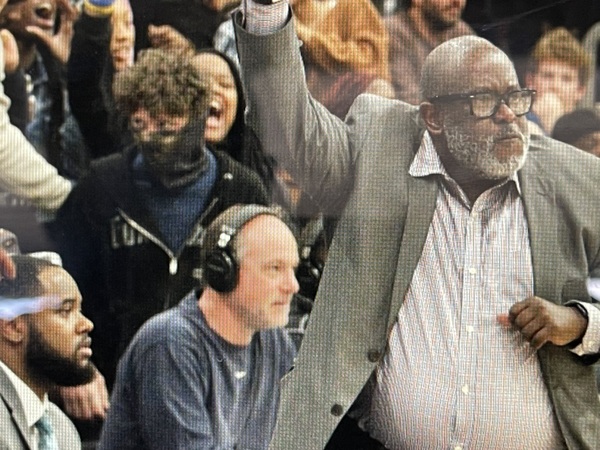 When the names of South Jersey's greatest all-time boys' basketball coaches come up, Gene Allen should be near the top of the list.
Allen, who recently resigned after 19 seasons at Atlantic City, was a true groundbreaker at what has annually been one of South Jersey's best programs.
Despite all its success, Atlantic City never won a state title until Allen took over. And he not only did it once but ended with three state championships.
"It was just time," Allen said in a phone interview when stating why he decided to resign. "I have been thinking about it for a while."
Allen, who will remain a faculty member at Atlantic City, finished with a career record of 377-136, according to the Atlantic City Press. His Atlantic City teams won seven South Jersey Group 4 titles and captured state titles in 2005, 2012 and 2013.
All told, Atlantic City appeared in nine sectional finals and five state championship games. The Vikings also won four Cape Atlantic League championships.
Before his arrival, Atlantic City annually fielded some of the top teams in South Jersey.
For many years, Camden, which at the time was Group 4, would stand in the way of the Vikings. Then as Camden dropped down in enrollment, schools like Shawnee led the way in Group 4.
There has always been stiff competition in Group 4 over the years. This is a program that had great players such as Willie Glass and Lou Roe but somehow couldn't make that last step. Allen brought them there.
Times weren't always easy at Atlantic City. In 2018 the Board of Education voted not to rehire him due following a parent's complaint. Allen not only fought for his job and was reinstated, but then led the Vikings to the South Jersey Group 4 title in 2020. That was the year the NJSIAA canceled the rest of the season after the beginning of COVID and there were no state championship games.
The 2019-2020 season would be the last great year for Allen and the Vikings.
Covid limited Atlantic City to seven games in 2020-2021. Atlantic City was 6-1 that season but the NJSIAA didn't conduct playoffs for basketball that year, limiting teams to a maximum of 15 regular-season games.
Then this past season, the Vikings went 4-13. It's not how Allen wanted to end things, but he said he has a 12-year-old son who is involved in sports and other extracurricular activities, including the school play.
"Over the years I have been there for so many kids and now I wanted to be there for mine," he said.
Allen says no doubt, that all of the championships were satisfying, but he insists coaching was more about wins, losses and titles.
"The proudest moments are when I see kids come back and they are attorneys, in law enforcement and other good jobs, and one kid I coached Umar Shannon was an assistant this year at St. Peter's," he said, referring to the Cinderella program that advanced to the Elite Eight of the NCAA Tournament before being ousted by eventual finalist North Carolina. "The wins are nice but what is gratifying is these kids who I have coached have kept in contact with me."
Allen insists that he isn't just taking a breather from coaching. He says this is it.
"I have no desire whatsoever to coach," he said. "I gave so much of myself and there are other things I want to enjoy."
He says that he will no doubt miss coaching, especially the interaction with his players.
"I will miss working with the kids, but I think it's time they hear another voice."
The youngsters of Atlantic City will be fortunate if that next voice sounds a lot like the one that steered the program to unprecedented heights during his 19 seasons.
Article continues below
---
advertisement


---
Author:
Marc Narducci
Archives
---
Who's Who in Health Care
Former Shawnee star Doolittle Calls It A Career
Camden County College welcomes Baseball Hall of Fame
South Jersey Football Games of the Week
Out & About
QB Ronnie Borden is Back in the Game
Should fans be worried for the Phillies bullpen?
South Jersey Football Games of the Week
A look at South Jersey's Top H.S. Girls' Soccer Teams
Out & About
Eagles will be fine after close call in opener
High School Football Games of the Week
Is it Super Bowl or bust for the Eagles?
What's New in South Jersey?
From New Jersey to Nashville
More...