Flu Vaccination Clinics for Kids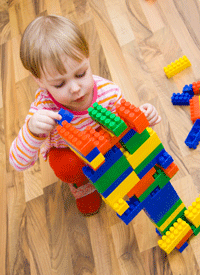 The Burlington County Health Department will hold special flu vaccination clinics for children aged 36-59 months every Monday in March from 12:30-3:30 p.m. at the Burlington County Health Department at 15 Pioneer Boulevard in Westampton.
All children enrolled in daycare and/or preschool are required by law to receive an influenza vaccination every year.
"Parents are having a difficult time locating the vaccination, and since it is so important for children to be vaccinated, we have set up additional clinics to ensure that all children have access to the vaccine," said Jennifer Horner, County Epidemiologist.
The Centers for Disease Control and Prevention and the American Academy of Pediatrics recommend that children from the ages of 6 months through 18 years be vaccinated annually against the flu. Children are much more likely than adults to get sick with influenza; some 20,000 under 5 years old are hospitalized with influenza or its complications every year and nearly 100 of them die.
For more information contact Deanna Adkins in the health department at (609) 265-5533.

Author:
Press Release--Burlington County
Archives
---
Family Fun
Live from the White House
Collingswood
Stepping Up to the Plate
Local Story
Lingering Questions
Still Fresh
Under the South Jersey Sun
Riverside Retreat
Against All Odds
Like a Girl
Going Her Own Way
Fall In
Aiming to Please
Walk of Fame: Natalie Hope Sommermann
More...