Cinnaminson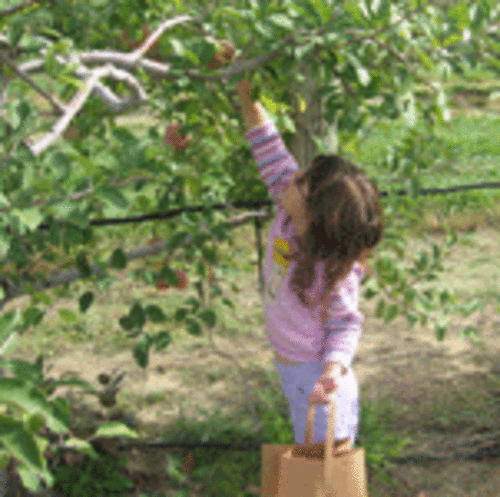 The Township of Cinnaminson is a community of families, neighbors and businesses. Taking their name from the Lenni-Lenape Tribe, the township boasts an excellent education system, beautifully maintained homes, and a well-run local government.
According to the township's website, the skyline of Philadelphia can be easily seen from Cinnaminson, and it is a 20-minute trip to Center City. Although close to a major metropolitan area, Cinnaminson is still quaint and suburban, with two active farms. Additionally, many industries call Cinnaminson home, including glass manufacturing, powdered iron products manufacturing and precision manufacturing facilities.
The Township of Cinnaminson was created by an act of the Senate and General Assembly of the State of New Jersey, approved March 15, 1860.
Cinnaminson also includes a highly-rated school system, eight beautiful parks, a youth and adult sports program, various religious institutions, a free-standing non-profit theater, a regional chorus and band, and a number of active community-oriented organizations serving all age groups, according to their website.
Parks in Cinnaminson include Memorial Park, Wood Park, Garfield Park, Fountain Farms Park, Ravenswood Park, Extension Park and East Riverton Park. These parks include ball fields, tennis and basketball courts, walking trails, playgrounds, and more,
Cinnaminson also has many places of worship for local residents, including New Apostolic Church, Cinnaminson Baptist Church, Temple Sinai, St. Charles Borromeo Church and others.
The Burlington County Library System includes the Cinnaminson Library, which offers PCs with Internet access, Microsoft applications, periodicals, business and information databases for research. The Cinnaminson Library also offers children's services including events, a variety of children's programs from age 18 months and up, reading lists and bibliographies for every age and interest, monthly contests, library tours for schools and youth groups and a summer reading club.
EcoTowne™ is a Green Community collaboration between JSH International and Cinnaminson Township that will promote environmental stewardship, sustainability and operational efficiency within the Township.
Cinnaminson's Fire Department is looking for volunteer firefighters. If you're interested in providing a life-saving service to the community, free training and uniforms are available. There are programs for all ages as well as incentives, plus the opportunity to learn responsibility, leadership, and team work skills. For more information, go to www.cinnaminsonfire.org.
Organizations in the community include Cinnaminson Girls Field Hockey, Cinnaminson Pirates Football, Cinnaminson PAL, Cinnaminson Baseball, Cinnaminson Hockey and the Cinnaminson Soccer Club.
Registration for Fall Baseball Leagues for kids ages eight through 15 will begin later this summer. Signups can be completed online or by stopping by one of the in-person registration locations throughout July and August. To learn more, visit www.cinnaminsonbaseball.org.
The Cinnaminson Soccer Club will be hosting the 6th annual summer soccer camp with Challenger Sports. The British Soccer Camp is the most popular camp in the country and provides young players the opportunity to receive soccer coaching from a team of international experts. Soccer Camp will be held August 10-14. For more information, visit www.cinnaminsonsoccer.com.
Have you seen Cinnaminson's Facebook page yet? Learn about what's going on in the community at: https://www.facebook.com/pages/Cinnaminson-Township-New-Jersey/160680150635646.
Upcoming Events
Cinnaminson's Summer Concert Series will again be held this year Thursday evenings in Wood Park starting June 25 at 7pm. The last concert of the summer will be on August 6. A full list of performers can be found on the town's Facebook page. Save the date! Cinnaminson Day 2015 will be held on Sunday, October 18 (Rain date is 10/25). More information will be available in the coming months.
The Cinnaminson Township offices are located at 1621 Riverton Road. For more information, call 856-829-6000 or visit cinnaminsonnj.org.
© SouthJersey.com 2015. All rights reserved. This article or parts thereof may not be reprinted or reproduced by any other party without the express written consent of SouthJersey.com. For more information, please call 856-797-9910.
For more South Jersey Town information, visit our South Jersey Town News page.
Article continues below
---
advertisement


---
Author:
Meghan Shott
Archives
---
Family Fun
Live from the White House
Collingswood
Stepping Up to the Plate
Local Story
Lingering Questions
Still Fresh
Under the South Jersey Sun
Riverside Retreat
Against All Odds
Like a Girl
Going Her Own Way
Fall In
Aiming to Please
Walk of Fame: Natalie Hope Sommermann
More...