NBA Returns, but Can it Finish the Season?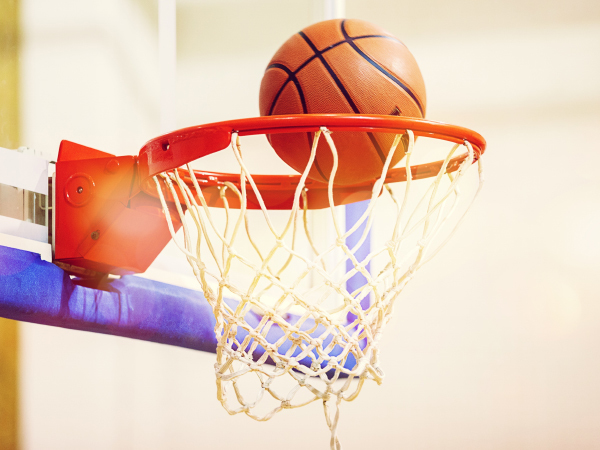 The NBA is back and while that should excite basketball fans there is also one major question with any returning sport – can it finish the season?
Who knows what will occur if there is a major uptick in coronavirus cases, but for now, the NBA is ready to attempt to re-start a season that was suspended on the evening of March 11 due to the pandemic, shortly after the 76ers earned a 124-106 home win over the Detroit Pistons.
The day after the NBA announced the return to a 22-team format with no fans, the National Basketball Players Association approved the format.
The season is scheduled to tentatively re-start on July 31 at Disney's ESPN Wide World of Sport Complex in Orlando.
Throughout talks of returning, NBA commissioner Adam Silver has used extreme caution in his remarks. Even the start date of July 31 was listed as tentative because nobody knows what will happen once the teams convene in Florida.
Silver's caution was evident in a statement released by the NBA following Thursday's announcement of the start-up.
"While the COVID-19 pandemic presents formidable challenges, we are hopeful of finishing the season in a safe and responsible manner based on strict protocols now being finalized with public health officials and medical experts," Silver said. "We also recognize that as we prepare to resume play, our society is reeling from recent tragedies of racial violence and injustice, and we will continue to work closely with our teams and players to use our collective resources and influence to address these issues in very real and concrete ways."
There is no doubt that the NBA, which has consulted some of the world's leading infectious disease specialists, will do all it can to make sure things are safe, nobody knows how this will turn out.
The NBA also had a dilemma, whether to bring back all 30 teams or not.
What was decided was to bring back all 16 teams that were currently among the top eight in the Eastern and Western Conference, and also invite any team within six games of the eighth and final seed in each conference. There are six teams within six games of the final playoff spot, one in the Eastern Conference and five in the West.
What the NBA decided was that each team would play what it calls eight "seed" games before the playoffs. That is another word for regular season games.
It means that the teams could improve their seed, or move down. The 76ers are 39-26 and are currently the No. 6 seed in the Eastern Conference. In addition, if a team is within four games of the No. 8 seed after the eight games, there will be a play-in competition for that final playoff spot. The No 8 team would have to win one game, while the No. 9 seed would have to win two consecutive games.
What the eight games does is give the teams a true warmup before the playoffs, but it also helps with television contracts both with regional sports networks (RSNs) and national television.
Many of the teams retain 100 percent of the revenue from those RSNs once they play 70 games. In addition, the NBA is receiving an average of $2.6 billion this year from national television partners ESPN/ABC and TNT.
There likely will be an appetite for these games, although as the weather gets nicer, more people will be looking to go out.
Still, sports provides huge entertainment and one gets the impression that the games with be a hit with the TV viewers, especially if the season can resume with no hitches.
Article continues below
---
advertisement


---
© SouthJersey.com 2020. All rights reserved. This article or parts thereof may not be reprinted or reproduced by any other party without the express written consent of SouthJersey.com. For more information, please call 856-797-9910.


To receive special deals directly from SouthJersey.com,
subscribe here.
For more Local Sports features,

visit our South Jersey Sports page.
Author:
Marc Narducci
Archives
---
Seizing the Opportunity
What's on Your Mind
In the Groove
We're Number One?
Prime Performer
Best of the Best 2021
Land of the Free
Brooklawn fall one game short of an American Legion state title
Can't Hack It
Ben Simmons uncomfortable stay with the 76ers
Filling a Critical Void
Out and About
Flyers reshape team
Power 50
A strong showing by South Jersey products in the MLB Draft
More...