A Valentine's Story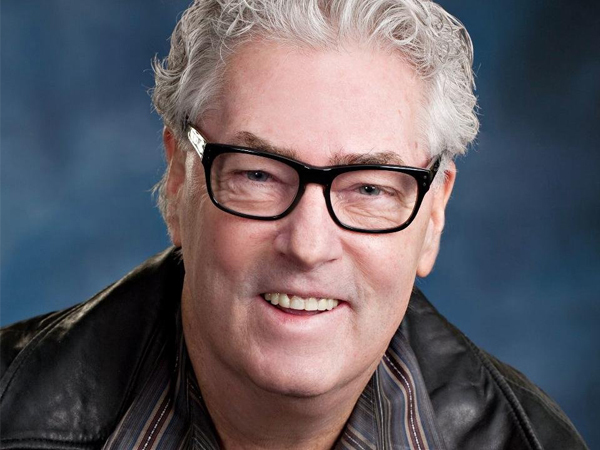 With romance in the air, Big Daddy Graham shares a particular story about a night in A.C. that he and his wife will never forget.
It's February, which means it's a good time for a nice romantic story. And although this story does not occur in Valentine's month, it's still a goodie. It's 1979. I'm on my way to a Phillies game with Debbie. Debbie will one day be my wife, but we're not close to that yet. To tell the truth I don't know where we are at this moment in our relationship. We had dated before but only casually. Then we became "exclusive," only to break up a couple months later. A year goes by and we gradually drift back together again but not exclusive. Then we split up again. I am in my mid-20s and she is in her early 20s.
We bump into each other at a party. We slow dance to Chicago's "Color My World" and 30 seconds into the song we know, we can feel, we're not done yet. I call her up the next day and we decide to see each other that Friday.
We decide to go to a Phillies game. A Phillies game is not a bad date. It is a beautiful night. Decent and inexpensive seats are available. There is plenty of down time to catch up on ourselves.
One little problem. We are in Philly, barreling down the Schuylkill, and I miss the final exit for the Vet and we are now being forced to drive over the Walt Whitman Bridge. No big deal. We'll just get off the first South Jersey exit, find a spot to turn around, and then go back over the Walt.
But, as we are driving over into Jersey, Deb says to me, "Hey, why don't we go to Atlantic City and check out Resorts?" I had never been there. I was never even to any casino and Resorts was the sole casino in Atlantic City at that time. Off we went.
And we are having a ball. We begin throwing our money away on a few slots, Sam Butera's sax is wailing away at the lounge, I'm thinking about playing some blackjack, when Debbie turns to me excitingly and says, "Guess who's playing upstairs? Frank Sinatra."
At that moment in my life I was not really a fan of the Sinatra sound. I dug a few songs here and there and I can't say I disliked him, but I grew up on the British invasion and Motown. That was my bag. But Debbie's parents always had Sinatra playing around the house, so to her this would be a really big deal. Off we go to the box office where we find that not only is it sold out; we wouldn't be able to afford the tickets anyway.
But what the heck? I start doing my thing. Maybe we'll get lucky. I start yelling out, "Looking for a pair for tonight's show. Need a couple of Sinatra tickets." I don't even know how much they cost. A much older man (everyone is older) tells us to stand over by a certain ticket booth. "That's where the high rollers pick up their free comp tickets."
And wouldn't you know it? We score two tickets. "How much you want for them?" I timidly ask. The guy takes one look at us and says, "Ah, here you go. Just take 'em." Can you believe it?! Now we're standing in line to enter the Superstar Theater. To see Frank Sinatra!
We get up to the maître d' and he says, "Follow me, kid. It's your lucky night."
We start walking toward the stage. We keep walking. Closer toward the stage. Closer still until we are seated in the front row of tables. Are you kidding me? I had never sat this close to any stage, any venue, any show I had ever gone to. Unbelievable.
There he was. Close enough to touch. I had never witnessed such charisma. He was the first singer I ever saw wearing a tuxedo. Mick Jagger never wore one. Robert Plant never wore one. What made it even cooler was that he strolled out with no introduction. (Another thing I never saw). He hadn't even opened his mouth yet.
"I got the world on a string.
Sitting on a rainbow.
Got that string around my finger."
A string section. A horn section. All centered around a grand piano the size of a Cadillac. Even a harp, which until that point I had only seen in a movie. And of course, "The Voice." I had never heard such a sound and I was hooked. Within two years from that date I had one of the largest collection of Sinatra albums, 45s, 78s, EPs, sheet music and movies. I couldn't get enough. In fact, my collection is so cool it's been displayed by the Gloucester County Mullica Hill Library twice.
Three songs into the concert I look around me and I see beautiful women, all dolled up, staring at Sinatra like he was an idol in his 20s. I was getting ready to point out this to Debbie when I noticed she was under the same trance. Dag!
We saw Sinatra another 15 times before he passed (including Carnegie Hall) but never got front row seats again. So how did we get that primo table that night? It turns out that no matter where he was performing, great seats were saved for awesomely beautiful women, and my wife back then was (and still is) a knockout. Hey, if you were a star of that magnitude, who would you love to sing to?

Article continues below

---
advertisement


---


Happy Valentine's Day.

Click here
to subscribe to the free digital editions of South Jersey Magazine.
To read the digital edition of South Jersey Magazine,
click here.
Published and copyrighted in South Jersey Magazine, Volume 17, Issue 11 (February 2021).
For more info on South Jersey Magazine,
click here
.


To subscribe to South Jersey Magazine,
click here.

To advertise in South Jersey Magazine,
click here.
Author:
Big Daddy Graham
Archives
---
Who's Who in Health Care
Former Shawnee star Doolittle Calls It A Career
Camden County College welcomes Baseball Hall of Fame
South Jersey Football Games of the Week
Out & About
QB Ronnie Borden is Back in the Game
Should fans be worried for the Phillies bullpen?
South Jersey Football Games of the Week
A look at South Jersey's Top H.S. Girls' Soccer Teams
Out & About
Eagles will be fine after close call in opener
High School Football Games of the Week
Is it Super Bowl or bust for the Eagles?
What's New in South Jersey?
From New Jersey to Nashville
More...