Former Phillies Curt Schilling suffers another HOF setback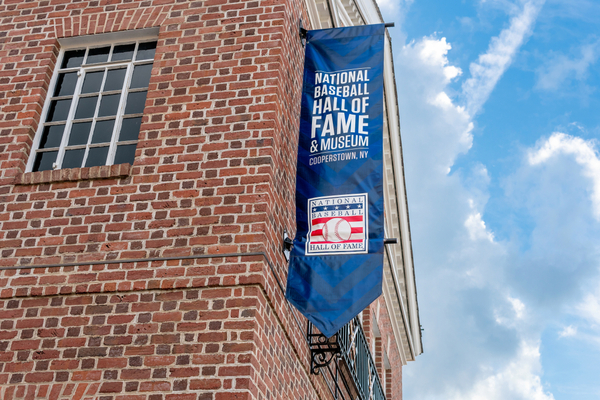 Curt Schilling might be the first person to talk his way out of the Baseball Hall of Fame. Schilling wasn't elected in the 10 years that he was on the Baseball Writers' Association of America (BBWAA) ballot, but he got another chance when the 16-member Contemporary Baseball Players Committee voted for players on Sunday.
A player needed 12 of 16 votes to be elected and Fred McGriff was the only one selected, receiving all 16 votes. Schilling was third on the ballot with seven votes (43.8%) Don Mattingly was second with eight votes.
Each committee member was only allowed to vote for as many as three players.
Schilling came so close to being elected by the BBWAA in his ninth year on the ballot in 2021. A player needs 75% of the vote and Schilling fell 16 votes short. He received 71.1% of the votes after earning 70% in 2020.
After not being elected in 2021, Schilling criticized the writers and asked to be taken off the ballot.
Here was his request on social media: "I will not participate in the final year of voting. I am requesting to be removed from the ballot. I'll defer to the veteran's committee and men whose opinions matter and who are in a position to judge a player. I don't think I'm a hall of famer as I've often stated but if former players think I am then I'll accept that with honor."

Article continues below

---
advertisement


---


His request was denied and in his final year of election in 2022, he received just 58.6% of the votes.
And now he has fared worse in the voting by the committee he requested.
This committee consisted of Hall of Fame players Greg Maddux, Jack Morris, Ryne Sandberg, Lee Smith, Frank Thomas and Alan Trammel. It also consisted of executives Paul Beeston, Theo Epstein, Derrick Hall, Artie Moreno, Kim Ng, Dave St Peter and Ken Williams. And there were two media members, Susan Slusser and LaVelle Neal and historian Steve Hirdt.
It turns out that Schilling said he didn't want to be judged by writers, but two writers were on this committee.
The bottom line is, that Schilling would have likely been elected by the writers had he kept his mouth shut. However, he made several controversial social media posts.
There is a character clause that the BBWAA has when voting for a player. It states: "Voting shall be based upon the player's record, playing ability integrity, sportsmanship, character and contribution to the team(s) on which the player played."
Without Schilling's incendiary comments over the years, there is no doubt he would have been voted by the writers on his ninth ballot.
His HOF credentials are strong. He was a six-time All-Star and a three-time World Series champion. He finished 216-146 with a 3.46 ERA, and 3,116 strikeouts. He never won a Cy Young Award but finished in the top four on four occasions.
Schilling was also one of the best postseason pitchers in baseball history – 11-2 with a 2.23 ERA in 19 career postseason appearances, all starts. He pitched in five elimination games and went 4-0 with a 1.37 ERA. His team won all five games.
Schilling won the National League Championship Series MVP with the Phillies in 1993. He pitched in two games that the Phillies won, although he didn't receive a decision in either.
In 16 innings, Schilling struck out 19, had a 1.69 ERA and had a 1.000 WHIP (walks and his per innings pitched).
In 2001, he was the co-World Series MVP along with his Arizona Diamondbacks teammate Randy Johnson. In the seven-game series win over the New York Yankees, he was 1-0 with a 1.69 ERA in three appearances, with 26 strikeouts in 21 1/3 innings pitched and a WHIP of 0.656.
We could go on and on, but you get the point. He had serious HOF credentials. (As a HOF voter, Schilling appeared on my ballot last year).
Now Schilling's next chance will be the Contemporary Baseball Committee in 2025. Who knows what his chances are, but had he shown more discipline and not offended so many people, he would likely already be in Cooperstown.
Author:
Marc Narducci
Archives
---
Who's Who in Health Care
Former Shawnee star Doolittle Calls It A Career
Camden County College welcomes Baseball Hall of Fame
South Jersey Football Games of the Week
Out & About
QB Ronnie Borden is Back in the Game
Should fans be worried for the Phillies bullpen?
South Jersey Football Games of the Week
A look at South Jersey's Top H.S. Girls' Soccer Teams
Out & About
Eagles will be fine after close call in opener
High School Football Games of the Week
Is it Super Bowl or bust for the Eagles?
What's New in South Jersey?
From New Jersey to Nashville
More...