Woodbury & Mantua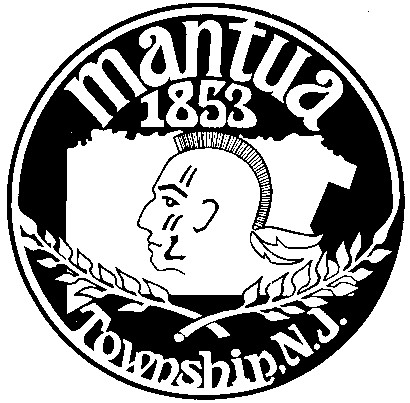 Gloucester County is full of famous historical towns. Two towns in particular, Woodbury and Mantua are home to famous early settlers and have contributed to the economic growth of Gloucester County throughout the years.
The City of Woodbury, one of the oldest "small cities" in the United States, had its beginning in 1683 when Henry Wood, a Quaker from Bury, England, settled here. By 1715 Woodbury had become a Quaker religious center and was a thriving hamlet at the onset of the American Revolution.
The Red Bank Battlefield, where Fort Mercer is located and where in 1777 six hundred determined American's defeated a Hessian force of six thousand, lies just two miles west of Woodbury.
The famous British General Lord Cornwallis, who would later surrender to George Washington at Yorktown, had his headquarters in Woodbury during his advance to capture the City of Philadelphia in 1777.
By the mid-nineteenth century Woodbury had grown considerably and was incorporated as a City in 1871. The City of Woodbury enjoyed its greatest economic and population growth between 1880 and 1900. This was accomplished in large part as a result of the Green family and their patent medicine industry.
Woodbury has been the County Seat of Gloucester County for over two centuries. The County continues to this day to develop its operational base throughout the City of Woodbury. This fact, along with the growth of Underwood Memorial Hospital, has made Woodbury the legal and medical hub of the immediate vicinity.
Recently, Woodbury has also begun to experience a commercial rebirth owing greatly to the efforts of Woodbury Main Street Inc.
A long time ago along the Mantua Creek, the chorus of frogs weighed heavy in the air. It was around this Creek that a group of Indians decided to make their home. The Indians called themselves the Manta, meaning frog.
In February, 1853 the current habitants of the area officially took action to establish Mantua Township. Many of the early settlers included names such as Eastlack, Heritage, Chew, and Carpenter. The residents earned their living as farmers, blacksmiths, mill proprietors, machinists, and physicians.
Approximately 150 years later, Mantua has grown into a Township composed of four sections, Mantua, Barnsboro, Sewell, and Centre City. Today, there are new names--Ledden, Lonia, Daminger, Prickett, and Tighe--that will become part of Mantua's history. Many residents earn their living in the fields of medicine, construction, business, and education.
Although a few sites still exist from the early days--Telford Inn, Barnsboro Hotel, and Union Street School, new facades replace the old. Township officials past and present have worked hard to keep alive Mantua's history. A conscientious effort has been made to preserve the rich farmland while welcoming new development and homes to the Township.
Some of the new developments welcomed in the past 15 years include Royal Oaks, Berkley Villages, Carriage Hill, Ravenswood, and Rosewood. The K-Mart Plaza on Route 45 and Timberline Plaza on Woodbury-Glassboro Road provide local shopping options for the residents. While the historic Telford Inn and Barnsboro Hotel continue to offer fine dining, newer establishments such as Jack R's Fireside Restaurant, J.G. Cook's Bar and Grill, and Santini's II Pizzeria and Restaurant have joined the growing list of dining-out choices. Business and industry have expanded in Mantua, encouraging economic growth in the Township and providing employment opportunities for many residents. Major enterprises include Electric Mobility Corporation, Delaware Valley Wholesale Florists, and National Paintball. Many other business and service providers, from retailers to professionals, make Mantua a thriving and convenient community in which to live and work.
Information collected from Woodbury and Mantua.
For more South Jersey History, visit our History page.
Article continues below
---
advertisement


---
Author:
Melissa Samuelson
Archives
---
More football commitments trickling for South Jersey football players
Former Glassboro Star George Johnson Almost Vaulted Team to NFC Title Game
A Running Start
For the Love of the Game
Usual Powers on Top in Wrestling
The South Jersey Fab Four
Lighting the Way
Setting the Stage
Big Words: Twins!
Ready to Grow
Home of the Brave
How Can I Ever Thank You?
One of All-Time Best Coaches Resigns
Walk of Fame: Ella Hampton
Jersey Fresh
More...