Robert Hazard Concert to Benefit Medford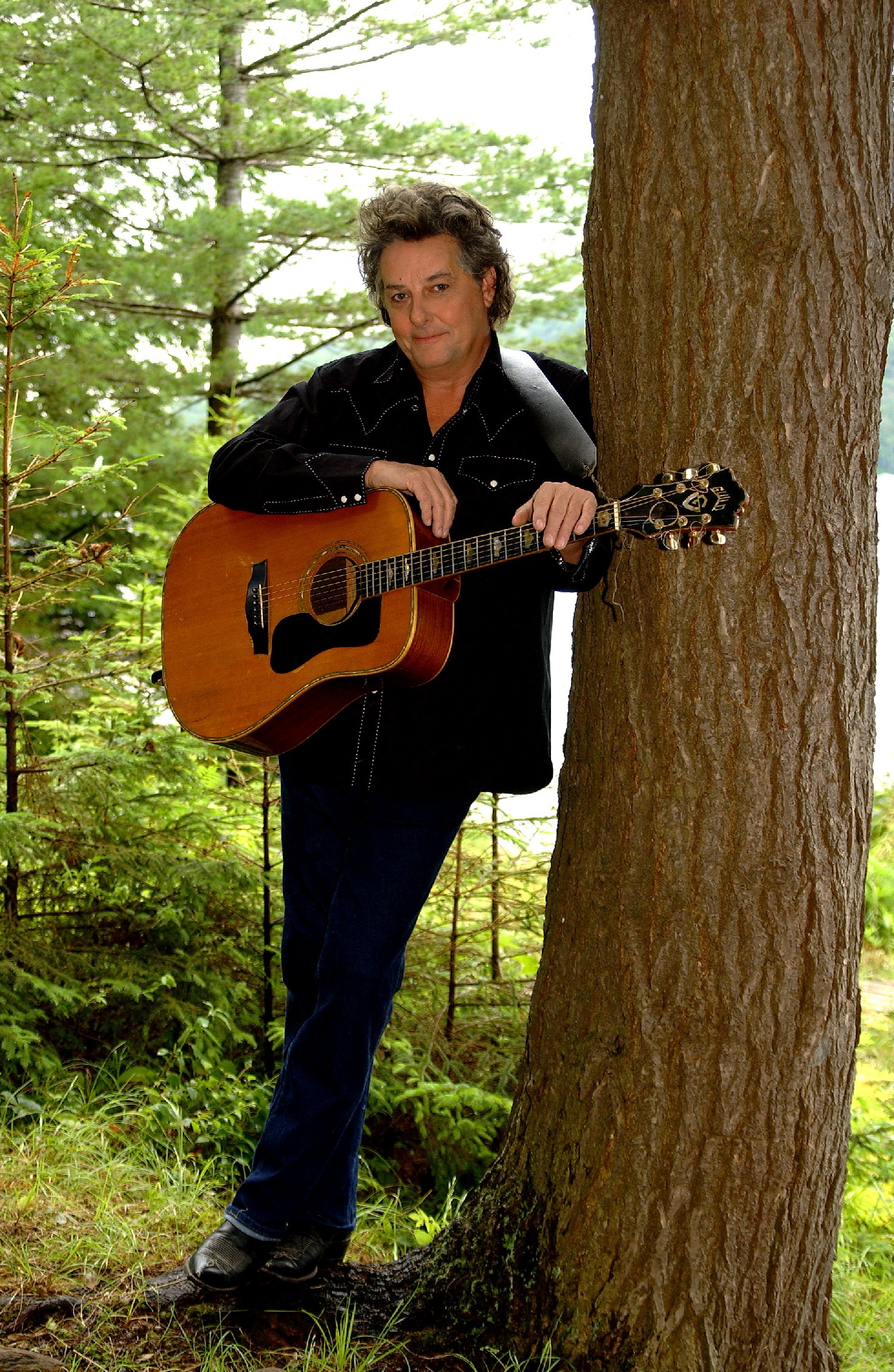 Responding to the summer flooding that ravaged the South Jersey town he used to call home, Philadelphia rock icon ROBERT HAZARD has assembled some of New Jersey's top entertainers for HIGHER GROUND: After the Deluge, the concert to benefit the summer flood victims in Medford, NJ.
Hazard and his new roots band will be joined by a pair of New Jersey acts--Grey Eye Glances and Curb recording artists deSoL--Sunday, October 17 at 7pm at the Lenape Regional Performing Arts Center (at Cherokee High School), 130 Tomlinson Road, Marlton, NJ, just a few miles away from the heart of the area hardest hit by the flood.
Presented by Robert's Hazardous Productions, HIGHER GROUND: After the Deluge was inspired by TV news reports about the July floods, which Robert followed from his family's summer home in upstate New York. The rains caused 21 dams to burst and forced the evacuation of nearly 800 people. Damages were estimated at more than $50 million.
"I saw it on CNN, I couldn't believe it," says Robert, a current Florida resident who lived in hard-hit Medford Lakes in the 1980s and '90s, and who still counts many former neighbors as friends. "I just wanted to do something to help."
While placing the final touches on this generous project, Robert himself became a victim of Mother Nature's wrath. Just days ago his Central Florida home was flooded and ripped apart by the fury of Hurricane Frances, leaving him with just as much devastation as the worse-hit New Jersey flood victims.
Robert Hazard cemented his place in Delaware Valley musical annals in the 1980s, when such songs as "Escalator of Life" and "Change Reaction" were anthems for a generation of Philly-area rock fans. He is also the composer of "Girls Just Want to Have Fun," which, 20 years after its release, remains a pop culture touchstone of the highest order.
Today, Robert continues to be a highly acclaimed and popular singer-songwriter. He recently released his latest CD, The Seventh Lake, an acclaimed folk- and roots-based effort produced by T-Bone Wolk, best known for his work with Hall & Oates and the Saturday Night Live Band.
Shedding his rock persona has allowed Hazard to unveil the storyteller side of his writing that had been hidden for most of his accomplished career. The 11 songs of The Seventh Lake are deeply personal with pointed lyrics, presented in a structure that brings new emphasis to Hazard's timeless sense of melody and familiar explorations of broken hearts and love yearnings, loneliness and spooky despair.
Grey Eye Glances, the nationally regarded adult alternative band from Burlington County, NJ, has gathered one of the region's most devoted fan bases since forming a decade ago. Along with the harmonious power of their music, it's Grey Eye Glances' longstanding bond with its fans and innovative business sense that has allowed Jennifer, Dwayne and Eric (and later, Brett and Paul) to release a pair of major label albums and continue to thrive while releasing a series of albums on their own fan-funded Sojourn Hills Records. Said the Washington Post recently: "The band has the right ingredients: powerful voices (Jennifer Nobel sounds like Sarah McLachlan's long-lost sister), catchy songs and an obvious chemistry among the three founding members. … that connection with their fans was evident (in a live setting) as Keith joked with an audience member who shouted obscure requests throughout the night. During the encore, he indulged her requests, playing several bars of each song before segueing into their final number.
deSoL is a very special "rock band with a Latin soul" of seven "brothers" from Asbury Park, N.J., with global ancestral bloodlines: Cuba, El Salvador, Mexico, Peru, Portugal, Puerto Rico and, most importantly, America. Poised to explode on an international scale, the band has just released its self-titled major label debut album on Curb Records, capturing the vibrant live show that has been mesmerizing audiences from the band's favorite clubs back home in New Jersey to the throngs at Bonnaroo and soon, to 75,000 people at a Miami Dolphins halftime show. deSoL's songs have layer upon layer of hooks, from the obvious to the most subtle places, creating infectious, impassioned music whose melodic, romantic melodies are countered by lead singer Albie Monterrosa's clever lyrics and Soto's searing lead guitar. Together, they combine to pull in audiences, while the rest of deSoL propels the world-folk elements and Afro-Cuban rhythms that keep pelvises undulating at every show.
Tickets for HIGHER GROUND: After the Deluge are $25 and can be purchased in person at the box office, over the phone, or online. Proceeds from all ticket sales benefit the summer flood victims of Medford, NJ. Visa, Mastercard & Discover accepted. Cash and checks also--in person only. Box office hours are Monday through Friday from 9am to 5pm. To order, call (856) 983-3366 or visit the Lenape Regional Performing Arts Center at www.sjtheater.com.
Visit ROBERT HAZARD at www.roberthazard.com.
Visit GREY EYE GLANCES at www.greyeyeglances.com.
Visit DESOL at www.desolmusic.com.
Article continues below
---
advertisement


---
Author:
Press Release-Randex Communications
Archives
---
More football commitments trickling for South Jersey football players
Former Glassboro Star George Johnson Almost Vaulted Team to NFC Title Game
A Running Start
For the Love of the Game
Usual Powers on Top in Wrestling
The South Jersey Fab Four
Lighting the Way
Setting the Stage
Big Words: Twins!
Ready to Grow
Home of the Brave
How Can I Ever Thank You?
One of All-Time Best Coaches Resigns
Walk of Fame: Ella Hampton
Jersey Fresh
More...