Environmental Education Forum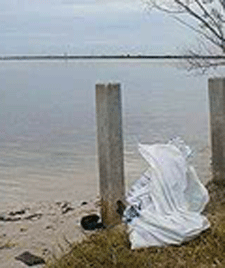 The Richard Stockton College chapter of New Jersey Community Water Watch will be hosting its Fourth Annual Environmental Education Forum on Saturday, April 16th, at the Richard Stockton College of New Jersey. The day will start with breakfast and sign in followed by a brief opening ceremony in which Assemblyman Kirk Conover and Stockton Administrators will address environmental issues affecting Atlantic County.
This year's theme will be "Environmental Justice," and the day long event will consist of a number of environmental workshops and panels geared toward educating community members and students about pressing environmental issues. The forum will include presentations by the Atlantic County Utilities Authority, Toxic Environment Affects Children's Health, Clean Ocean Action, the Department of Agriculture, NJ Work Environment Council and Stockton professors. In addition, there will be several workshops geared toward children of all ages.
The keynote speaker will be Lois Gibbs who, in 1978, organized the Love Canal Homeowners Association near Niagara Falls, NY and fought for more than two years in order to have her family and more than 900 other families relocated away from a toxic waste site that was threatening their health. In 1981, Lois created the Center for Health, Environment and Justice (CHEJ), which has assisted thousands of grassroots efforts nationwide. She will also be leading a workshop on community organizing. To read more about Lois Gibbs please visit her website www.chej.org.
The forum is completely free for all who attend and includes both breakfast and lunch. The focus of the event is to raise awareness about existing environmental issues and injustices.
New Jersey Community Water Watch (NJCWW), a project of AmeriCorps and New Jersey Public Interest Research Group (NJPIRG), is a statewide service organization dedicated to improving water quality throughout the state. NJCWW works to achieve this goal by educating the local community about water pollution and organizing multiple environmental events.
Anyone interested in attending the event should contact the Richard Stockton College chapter of NJCWW office at (609) 748-6097, or email Casey@waterwatchonline.org.
Article continues below
---
advertisement


---
Author:
Press Release
Archives
---
More football commitments trickling for South Jersey football players
Former Glassboro Star George Johnson Almost Vaulted Team to NFC Title Game
A Running Start
For the Love of the Game
Usual Powers on Top in Wrestling
The South Jersey Fab Four
Lighting the Way
Setting the Stage
Big Words: Twins!
Ready to Grow
Home of the Brave
How Can I Ever Thank You?
One of All-Time Best Coaches Resigns
Walk of Fame: Ella Hampton
Jersey Fresh
More...