Summer Theatre from Mainstage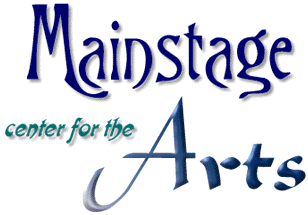 Mainstage Center for the Arts announces a great Summer Theatre Season designed for the young and the young at heart in a fully air conditioned, handy cap accessible theatre where every seat is a good one.
The season opens on a tropical island where the storytellers unfold a Caribbean Fairy Tale in ONCE ON THIS ISLAND. Then travel to Agrabah, where every beggar has a story in the Disney version of ALADDIN, Jr. Don't let the travel stop there, continue onto England where OLIVER, a poor orphaned boy sings his way into your heart. Then return here to the states to feast upon the high lights of some great music found in COLE, a musical tribute to the life and times of Cole Porter and BROADWAY FOR KIDS ( or those who think they are) . Speaking of feasting, the warning is out "Don't feed the plant!' from the Mainstage production of LITTLE SHOP OF HORRORS as he enjoys eating and singing a little too much.
The season is completed by some wonderful one time only performances including Dance Explosion Extravaganza, a Premiere Film Night and the Harmony Bon Voyage Concert bidding farewell to 45 talented young people as they take their show on the road to entertain audiences in Universal Studios and Disney World.
Great shows! Great seats! Great ticket prices, all in the Dennis Flyer theatre, Camden County College, Blackwood, NJ. Mainstage Center for the Arts also offers season tickets and group rates. So visit us on line at www.mainstage.org or call (856) 227-3091.
ONCE ON THIS ISLAND
Wednesday, July 13, 7:30pm; $8
Thursday and Friday, July 14 & 15, 10:30am; $7
Our storytellers will captivate you with the retelling of this Caribbean Fairy tale with music written by the writers of the score for Anastasia.
ALADDIN, JR.
Wednesday, July 20, 7:30pm; $8
Thursday and Friday, July 21 & 22, 10:30am; $7
Welcome to Agrabah, where every beggar has a story and this one is filled your Disney favorites, including Abu!
OLIVER
Wednesday, July 27, 7:30pm; $8
Thursday and Friday, July 28 & 29, 10:30am; $7
A musical classic based on the tales of Oliver Twist, an orphaned child in search of love.
BROADWAY FOR KIDS
Wednesday, August 3, 7:3pm; $8
Thursday and Friday, August 4 & 5 - 10:30am; $7
A high-energy, fast-paced musical review featuring songs from Peter Pan, Annie, Seussical, Wicked and more!
COLE
Friday and Saturday, July 15 & 16, 7:30pm; $10
This elegant, magical evening of musical entertainment cleverly puts together most of Cole Porter's hit tunes with a narration which tells the story of his life, from Yale to Paris to Manhattan to Broadway to Hollywood-- and, ultimately, back once again to Broadway.
LITTLE SHOP OF HORRORS
Fridays and Saturdays, July 22, 23, 29, 30, 7:30pm; $12/$15
Beware there is a man eating plant who loves to sing on it's way to the Dennis Flyer Theatre. Join us but please don't feed the plant!
DANCE EXPLOSION
Thursday 8/4, 7:30pm; $8
Explosive moves! Stunning choreography!
VIDEO FILM PREMEIRE
Friday 8/5, 7:30pm; $8.
LIGHTS! CAMERA! ACTION! An evening of new pieces by young film artists. Academy nominees? Who knows.
HARMONY BON VOYAGE CONCERT
8/6, 7:30pm; $10
Join us in bidding farewell to the Harmony Show Choir as they leave for their tour of Orlando, Florida! You don't want to miss this special evening, loaded with great music and staging. It only comes once a year!
Mainstage Center for the Arts is a non-profit organization committed to quality arts education and family entertainment at affordable prices. MCA is partially funded by the New Jersey State Council on the Arts and a member of the South Jersey Cultural Alliance (SJCA).
Article continues below
---
advertisement


---
Author:
Press Release
Archives
---
Family Fun
Live from the White House
Collingswood
Stepping Up to the Plate
Local Story
Lingering Questions
Still Fresh
Under the South Jersey Sun
Riverside Retreat
Against All Odds
Like a Girl
Going Her Own Way
Fall In
Aiming to Please
Walk of Fame: Natalie Hope Sommermann
More...