You Can Help Katrina Refugee Babies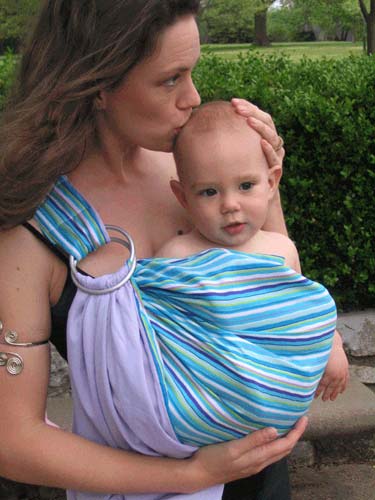 Jennifer Roop, owner of Blue Sky Baby Slings (www.blueskybabyslings.com), is organizing a drop shipment to Houston of baby carriers for Katrina victims. She will do the big shipment through her WAHM business to a church that has agreed to serve as a distribution point for them. Anybody who's carried around even a newborn for several hours knows how tiring it is, and the people in the shelters have no where safe to lay their babies.
Right now she is just lookking to do carriers, because they will more than likely get enough local donations to cover clothes and such initially, but giving the living situation (so to speak) the carriers are really the best option for "carrying" a baby -- there isn't any storage and not much "personal space" in the shelters.
If you have any baby carriers that are in gently-used condition that you will no longer be using (or are willing to part with now anyway), please contact Kelly McCann [kelly.mccann@verizon.net]to arrange a local drop off, and Kelly will send them to her. If you are part of a group--e.g., LLL, API, HMN--that might be able to help, please feel free to forward this.
To read Jennifer's message, click here.
Thank you.
Article continues below
---
advertisement


---
Author:
Press Release
Archives
---
More football commitments trickling for South Jersey football players
Former Glassboro Star George Johnson Almost Vaulted Team to NFC Title Game
A Running Start
For the Love of the Game
Usual Powers on Top in Wrestling
The South Jersey Fab Four
Lighting the Way
Setting the Stage
Big Words: Twins!
Ready to Grow
Home of the Brave
How Can I Ever Thank You?
One of All-Time Best Coaches Resigns
Walk of Fame: Ella Hampton
Jersey Fresh
More...