For the Birds?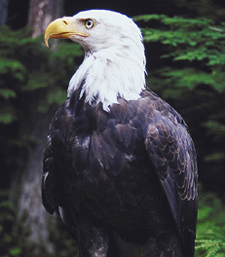 Every May for the past twenty-five years, Pete Dunne has been going without sleep. Since 1984, the founder of the World Series of Birding and his Zeiss Optical sponsored teammates have competed in this annually celebrated bird watching contest, held strictly within the state of New Jersey.
Starting one second after midnight, finishing one second before, Dunne and company have criss-crossed the state in search of birds; on many occasions tallying over 200 species.
But not this year. This year, the 57 year-old Vice President for New Jersey Audubon Society is going it alone.
"Top to bottom," say's Dunne. "Canadian zone woodlands to Carolina zone coastal habitat with a bit of Jersey Pine Barrens and lots of migrating and breeding birds in between.
But alone!?
"Big Day birding is a social activity, no question," Dunne admits. "You and your team have a lot of fun and share a real adventure."
But this year Dunne's team couldn't coalesce. Job obligations, travel plans, final exams, and one retirement parried members away. "I couldn't imagine just cobbling a team together after all the fantastic teammates I've had. I figured I'd have to sit out this year but couldn't abide the thought. Then I considered doing the World Series by myself.
"Seemed crazy at first. Seemed even crazier after I thought about it. One person doing all the birding, record keeping, and driving (not to mention the scouting and planning).
But as Dunne points out, he regularly drives the length of the state and back in a single day to attend meetings with New Jersey Audubon staff whose headquarters is in Bernardsville. And there is nothing in the rules that says World Series participants must bird for 24-hours.
"Since I'm not in the "Team Competition" category, I can start late; finish early. Take a nap if I want."
"Even with a tempered route and schedule, I think I can find 175 species. I'm more concerned about my degraded hearing than physical wear and tear. On a team, you rely on younger members to pick out birds by their song and calls."
In this highly competitive event, half the birds tallied are identified by their calls. In addition, according to competition rules, no bird heard (or seen) by only a single member of the team can count in a team's total. Dunne, of course, won't be playing by this rule so cannot compete at Level I.
"If anything, I'll have to be even more cautious about counting the birds I hear," says Dunne. "The members of the Cape May Bird Observatory have pledged over $150 on the birds I tally. A Director can't go around cheating members (even for a good cause).
Over the years, World Series of Birding teams have generated nearly 9-million dollars in pledges in support of bird conservation, making the World Series of Birding one of the greatest conservation fund raisers of all time. People pledge a dollar amount on the birds their favorite team finds.
"In a very real sense I am not doing this event solo. All the people who have honored me with their pledge are on the team with me. They're the inspiration, I'm just the point man."
The World Series of Birding was concocted by Dunne and several birding friends at the C-View Inn in Cape May. Since it's inception in 1984, North America's first competitive birding event has been copied and emulated in many places.
Dunne's first teammates included Roger Tory Peterson (who is credited with naming the event) and David Sibley, author of the Sibley Guide to Birds.
"Roger, David, Will Russell, Don Freiday, Rick Radis, Pete Bacinski, Bill Boyle, Bruce Peterjohn, Mary Gustafson, Tom Reed, Evan Obercian...I've had an awful lot of great teammates over the years."
"I'll be thinking of all of them on May 9. But only when I'm driving, not when I'm birding. When I'm birding, it's all business."
Broadcasters and newscasters are invited to contact Sheila Lego at 609.884.2736 to arrange interviews with participants or with assistance covering the event.
The Awards Brunch will be held at the Grand Hotel in Cape May on Sunday, May 10. Totals and winners will be available on-line in the wee hours of Sunday morning. For more information visit the official website, www.worldseriesofbirding.org .
Article continues below
---
advertisement


---
Author:
Press Release
Archives
---
Family Fun
Live from the White House
Collingswood
Stepping Up to the Plate
Local Story
Lingering Questions
Still Fresh
Under the South Jersey Sun
Riverside Retreat
Against All Odds
Like a Girl
Going Her Own Way
Fall In
Aiming to Please
Walk of Fame: Natalie Hope Sommermann
More...