TRENDWATCH 2009: Green Remodeling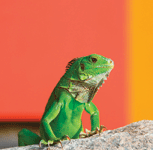 …From the pages of Suburban Home and Garden Resource Guide…
In 2009, "green" is finally more than just a buzzword -- it's an imperative. We all want to reduce our carbon footprints and live more sustainably. If improving the environment boosts the value of our houses, that's pretty good, too. To find out about the best eco-friendly renovation trends, we recently spoke with local experts about what's red hot in the world of green.
When she started working with organic paints and plasters over 15 years ago, Diane Herrmann of Olde World Painting did it largely for her own health: she didn't want to be working with toxic chemicals every day. "There's a big educational curve to get people to understand how bad regular paint really is," Herrmann says. That's why she recommends that people use paints and plasters low in volatile organic compounds, or VOCs. Reducing VOCs isn't just about health -- when you use low-VOC products, says Herrmann, "You're not polluting the environment in your home, and you're not polluting the air across the country." Herrmann adds that switching to organic wall treatments is easy, even in these economic times: "In the paint and plaster industry, organic doesn't mean expensive."
"It's depressing walking into a dark home in the daytime," says JJ Vargo, CEO of Solar Reflections. "You think, 'Ugh.'" That's why he recommends using a Solatube -- a natural-lighting solution that can bring sunlight to almost any room in the house and save homeowners from producing about 19 pounds of carbon emissions annually. "Solatube is an Energy-Star-rated product that filters out UV rays, so unlike conventional skylights, it's not going to overheat your room or fade your carpets and upholstery," says Vargo. It's also affordable. "Homeowners can install three or four Solatubes to brighten up a dark area for the cost of one conventional skylight."
Asphalt contractors typically recommend applying a seal coat every two years. "Regular coal tar sealers have very high VOCs, which can produce toxic run-off and are bad for the environment," says Dan Torres of Driveway Impressions. In fact, the coal-tar sealants are so bad that they're outlawed in the state of California. Instead, Torres recommends using StreetPrint pavement texturing, a water-based, low-VOC product that is user-friendly for both families and the environment.
One of the reasons conventional seal coats have to be reapplied so frequently is because they sit on top of the asphalt. Torres says his company's low-VOC coatings become part of the driveway, which means they only need to be replaced every 8 to 10 years.
"Most people out there have no idea what commercial and residential window film is," says Bill Vitabile of All Seasons Glass Tinting, and he wants to change that. The film that goes in houses is designed to conserve energy, reject heat in the summer, retain heat in the winter, reduce glare and block 99 percent of UV rays.
The residential and commercial films, which are manufactured with a close eye on their carbon footprint, "can have 30-percent heat retention ... and anywhere from 55- to 82-percent heat rejection," says Vitabile. That helps homeowners save big on heating and cooling costs, and aids the environment by reducing the amount of energy that power plants need to produce. Window films are now eligible for a tax rebate, says Vitabile, making window films both environmentally and economically green.
Once found exclusively in contemporary urban lofts, concrete countertops are a trend that is now starting to make its way to the rest of us. Besides being stylish, they're also extremely green. At Liquid Stone Concrete Designs, every concrete countertop that artisan Beth Maurer makes is "individually molded ... we only mix enough concrete for that project, so there's no waste," she says. If a customer decides he or she wants to get rid of a concrete countertop, it can be taken to a crusher and recycled.
When you ask National Association of the Remodeling Industry award-winner Thomas G. Wells of Thomas G. Wells Construction about the most important trend in green remodeling, he doesn't hesitate to answer: "It really has to do with energy efficiency and air sealing. That's not a very sexy answer ...but the real deal is that our homes are really energy inefficient, and we use a lot more energy then we need to."
Before beginning any work on a house, Wells recommends getting an energy audit from a certified auditor. The auditor can help you determine how efficient your house currently is, what the main culprits of inefficiency are and what's the best way to fix them. The effects can be eye-opening. "On one house we rehabbed," says Wells, "we cut infiltration rates by 50 percent."
"There's a lot of potential for decorating using green products," says Lisa Shull, owner of The Fabric Loft. And while she works with a number of natural, organic products like woven-wood blinds and bamboo fabrics, one of the fabrics she's most excited about has a much different origin: plastic bottles.
"The colors are so vibrant; you wouldn't even know," says Shull. "It takes sixeen 20-ounce water bottles to make one yard of fabric, and it's also recyclable." Plus, adds Shull, having proper window treatments can help keep a room at the right temperature -- saving on heating and cooling costs.
Pat Foley of The Southern Company recommends rehabbing old outdoor furniture rather than buying new. "Instead of throwing out a piece and filling up the landfills, I take the old stuff that's still around, that's quality ... sandblast it down and powder coat it ... you can't get a harder, more durable finish," he says. "When it comes out of here, it looks like new."
"I have young kids, and I want to keep this environment good for them," says Ross Pressman of Right Way Waterproofing. That's why he believes in the importance of using recycled products in remodeling. "Our pipe is recycled plastic [and] our fabrics are all recycled. And instead of wood, we're using recycled steel...as much "greenery" as we can use, we do."
Find Out More
All Seasons Glass Tinting
610.279.6055
www.allseasonstinting.com
Driveway Impressions
609.381.3618
www.drivewayimpressions.com
The Fabric Loft
215.794.9100
www.thefabricloftonline.com
Liquid Stone Concrete Designs
215.794.8900
www.liquidstoneconcretedesigns.com
OldE World Painting
267.847.0816
Rightway Waterproofing
215.427.1727
www.rightwaywaterproofing.com
Solar Reflections
215.997.5901
www.solarreflections.net
The Southern Company
800.622.1901
www.thesouthernco.net
Thomas G. Wells Construction
215.375.4048
Published (and copyrighted) in Suburban Home and Garden Resource Guide, South Jersey edition, March 2009.
For more info on Suburban Home and Garden, click here.
For information about advertising in Suburban Home and Garden, click here.
To find out where to pick up your copy of Suburban Home and Garden, click here.
Article continues below
---
advertisement


---
Author:
Meg Favreau
Archives
---
Family Fun
Live from the White House
Collingswood
Stepping Up to the Plate
Local Story
Lingering Questions
Still Fresh
Under the South Jersey Sun
Riverside Retreat
Against All Odds
Like a Girl
Going Her Own Way
Fall In
Aiming to Please
Walk of Fame: Natalie Hope Sommermann
More...