Alliance for a Living Ocean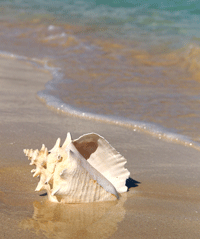 The Alliance for a Living Ocean (ALO) is an organization dedicated to promoting and maintaining clean water and a healthy coastal environment through education, research and active participation. They acknowledge the need to manage the entire watershed, bay and ocean since all water flows from "the raindrop to the ocean." Executive Director Elizabeth Burke says they're reorganizing and "continuing the mission for sure."
Making Waves
Started by a group of concerned citizens in 1987, the ALO has been actively involved in local politics concerning New Jerseys environment. Karen Kiss initiated it by taking action against the regulations concerning the dumping of medical waste in our oceans. They started by conducting a hands across the beach event and attending the New Jersey Environmental Congress at Allaire State Park. Today the group has several committees, one of which specializing in attending state meetings and acting as "watchdogs of the area," as Burke would say. "We definitely walk the walk. We don't tell people to just pick up trash, we're trying to take care of Jerseys coasts by making changes," said Burke of their involvement in legislature.
Upcoming Events
The LBI Longboard classic surf contest and beach concert will be held in August. Vintage boards and vintage music by The Diamondheads will make for a fun day. "We're going to get people involved. It's going to be a great family thing. An outdoor event for everyone. We're really excited about it," said Burke.
Jobs Available and Ways to Support ALO
Volunteers, interns and members are always needed. Membership for one year can be for an individual ($30), a family ($40), a student ($15), or a business ($50). Make checks parable to Alliance for a Living Ocean. Mail to ALO, PO Box 2250, Long Beach Twp, NJ 08008 or join by PAYPAL on their website www.livingocean.org.
While donations are greatly appreciated, the ALO also seeks out time and expertise from their volunteers. You can volunteer to work at ALO's headquarters by helping in the gift shop, or by performing clerical tasks and other office jobs. "Like any struggling non-profit, we need membership. We're looking for people who are willing to donate because they like what we're doing. Also, serious volunteers with credentials like a background with environmental issues would be great," said Burke.
To Reach ALO
ALO's office and gift shop is located at 1101 Central Ave. in Ship Bottom, NJ 08008. They are open May through October. You can reach them by phone at 609-494-7800, by email at alolbi@verizon.net, online at www.livingocean.org, or send mail to:
Alliance for a Living Ocean
PO Box 2250
Long Beach Twp, NJ 08008
© SouthJersey.com 2014. All rights reserved. This article or parts thereof may not be reprinted or reproduced by any other party without the express written consent of SouthJersey.com. For more information, please call 856-797-9910.
For more on local Organizations, visit our South Jersey Organizations page.
Article continues below
---
advertisement


---
Author:
Editorial Staff, Sarah Arot
Archives
---
Family Fun
Live from the White House
Collingswood
Stepping Up to the Plate
Local Story
Lingering Questions
Still Fresh
Under the South Jersey Sun
Riverside Retreat
Against All Odds
Like a Girl
Going Her Own Way
Fall In
Aiming to Please
Walk of Fame: Natalie Hope Sommermann
More...