Mount Laurel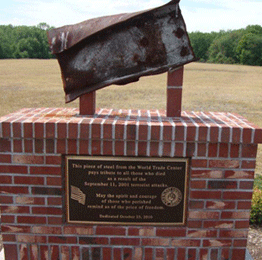 Mount Laurel Township is a suburb where about 41,000 residents currently live over 22 square miles. The area began with the Lenni-Lenape Indians having farming and hunting villages along the banks of the Rancocas River. According to the township website, one prominent family with history in the Mount Laurel area is the Evans family. They bought 300 acres of land at the "site of the Mount," which is the hill later called Mount Laurel at the intersection of Hainesport-Mount Laurel and Moorestown-Mount Laurel Roads. That deed is the earliest recorded transaction of the township.
In 1698, William Evans gave an acre of land to the Society of Friends and the Friends Meeting House was built with the help of native Americans. Built using Jersey sandstone from the mount, the building is the oldest meeting house in the country and is still in use today. By 1728, the Darnell family owned much of the land around the Mount. Their home is located approximately two miles east of the Mount on Hainesport-Mount Laurel Road where PAWS, a wildlife preservation society has been in operation for nearly 35 years. The Darnell family cemetery can still be found along one of the PAWS nature trails.
In addition, Jacob's Chapel is another historical site in Mount Laurel. Built in 1859, Quakers used it as a hiding location for slaves escaping to the north through the Underground Railroad. Behind the chapel is an African American cemetery with soldiers from the civil war.
Today the township has eight elementary schools as well as a county college campus. Mount Laurel is also home to many of the top 50 south Jersey employers, and has three major retirement communities, one nursing home and one assisted living center.
Mount Laurel's Senior Center offers many classes for area residents including quilting, ping pong, billiards, bridge club, rummikub, knitting, crocheting, mah jongg, stained glass, piano, bingo, open art, fine art, creative writing, and game time, among others. For more information on days, times and fees, go to http://mountlaurel.com/wp-content/uploads/2012/05/DOC125.pdf. The senior center also has a book club which meets the second Monday of every month.
The township also has community garden plots available for residents to rent for the season, located at Blue Hills Farm on Hainesport-Mount Laurel Road. Residents can grow their own fresh fruit, vegetables, flowers, herbs, etc. while connecting with fellow gardeners and swapping growing tips. For more information, contact Evan Newlin at the Parks and Recreation Department: 856-234-0001 x1220 or enewlin@mountlaurel.com.
The Mount Laurel Library is located across the street from the township municipal building on Walt Whitman Avenue. The library boasts free wi-fi, free museum passes to 12 different museums, fun outings, and the ability for residents to download books 24/7 to your Nook, Kindle and tablet right at home. They also carry multiple copies of bestselling books and the latest DVDs and video games.
The MOMS Club of Mount Laurel is a local chapter of the International MOMS Club Organization. The group aims to support stay-at-home moms in Mount Laurel, Hainesport and Maple Shade by offering a variety of activities for all members. For more information, visit http://www.momsclubmountlaurel.org/.
The Mount Laurel Green Team was created by the township in 2010 as part of the Sustainable Jersey certification program for municipalities. This team provides the community with organization, resources and education for reaching sustainable goals. Some of the projects the volunteers have completed include Mount Laurel's first green expo, tree planting, recycling plant tour, education programs, and community meetings.
Upcoming Events
Single stream recycling has begun! Mount Laurel Township residents as well as the rest of Burlington County will now be able to recycle their cans, bottles, newspapers and cardboard in the same container.
Mount Laurel Township's Fall Festival 2014 and 5K Run/Walk will take place on Saturday, September 20 from 11am – 4pm at Laurel Acres Park. Rain date is September 21. The event will include a Children's "Fun Run" starting at 8:15am followed by a 5K run at 8:30am. Crafts, fun, food and games will be in the park starting at 11am.
Mount Laurel's Shred Day Event will be on Saturday, September 13 from 9am – 12pm in the Mount Laurel Community Center Parking Lot. Residents are asked to only bring up to four bags or boxes of confidential documents per household and your documents will be shredded while you watch. Contact the Public Works Office at 856-234-2070 for more information.
If you miss Mount Laurel's shred event, Burlington County will be holding one on Saturday, September 20 from 9am – 1pm at the Burlington County Resource Recovery Complex in Mansfield. For more information, call 609-499-1001 or email recycle@co.burlington.nj.us.
Halloween Adventure at PAWS farm is on Friday, October 24 from 6-8:30pm. Come dressed in costume and participate in crafts, entertainment, trick or treating, games and a spooky maze.
Santa will come to the Mount Laurel Community Center on Thursday, December 18 from 4-7pm. Children will be able to visit Santa while enjoying crafts, snacks and music.
For more information about Mount Laurel Township, visit mountlaurel.com.
© SouthJersey.com 2014. All rights reserved. This article or parts thereof may not be reprinted or reproduced by any other party without the express written consent of SouthJersey.com. For more information, please call 856-797-9910.
For more South Jersey Town information, visit our South Jersey Town News page.
Article continues below
---
advertisement


---
Author:
Meghan Shott
Archives
---
Family Fun
Live from the White House
Collingswood
Stepping Up to the Plate
Local Story
Lingering Questions
Still Fresh
Under the South Jersey Sun
Riverside Retreat
Against All Odds
Like a Girl
Going Her Own Way
Fall In
Aiming to Please
Walk of Fame: Natalie Hope Sommermann
More...