Increased Efficiency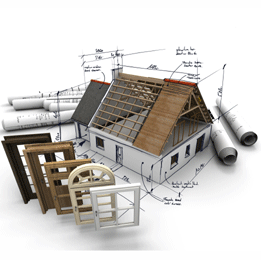 …From the pages of House & Home…
Make your home a better energy consumer.
Increasingly high energy costs may leave many of us wishing money grew on trees. But in the real world, the best answer to lower fuel and electricity bills is to embrace efficiency. Old house or new, there are many things you can do to improve your home's efficiency.
First things first
"Focus on where energy loss is occurring. Too often areas of opportunity are neglected, overlooked or minimized," says Sam Litwin, president/ member of The Insulation Group, a division of NJ-PA Energy Group, LLC. "When was the last time the heating or cooling equipment were serviced? Filters changed? When was insulation added to the attic? Has the home been air sealed?"
Other experts also stress the importance of proper insulation.
"It's extremely difficult to save energy unless you have sufficient insulation in your attic, combined with air sealing," adds Peter Burley, CEO of Home Energy Upgrades USA.
"Check your attic," agrees Ed Burke, owner of USA Insulation of Philadelphia. "You should have between 15 and 19 inches of insulation. Entrances to the attic, pull-downs, cut-out openings in closets all should be insulated. It's amazing how much heat you can lose."
"If your attic isn't properly insulated, the heat from inside your home will escape," says Adam Parnes, VP marketing for Global Home Improvement. In addition, look at your inefficient windows that leak. "New windows don't only help in the wintertime but are coated to reflect sunlight and UV radiation, saving you on your home cooling costs as well."
Most energy is lost through either windows or the roof, so check those areas first. "People lose most of their energy through their windows and roofs so that is where you should start with energy projects," suggests Cosimo Matarazzo, owner of Energy Solutions Window Tinting.
"[Windows and doors are] the weakest part of your defense against the outside elements," says Doug Chapman, owner of Chapman Windows & Doors. "If you have windows that are single pane or don't have a Low-E coating, it might be time to start looking at replacing your windows." Also, don't underestimate good installation. "If your contractor isn't using the proper expanding foam to weather-seal your windows, you could be letting a lot of cold air in."
"[If your windows and doors] are not efficient, they're responsible for about 40 percent of heating/energy loss," says Matt Miller, marketing director for Renewal by Anderson of Greater Philadelphia. "It's astounding how comfortable a room can become, what a big difference there is, after the work is done."
Remember the two percent rule, says Kathryn Kline-Smith, general manager of Binsky Home. "For every degree that you lower your thermostat, you'll save about two percent on heating." Other things that make a difference include: replacing furnace filters, unplugging unused appliances, using CFL (compact fluorescent lamps) bulbs, sealing air leaks, turning down water heaters to medium (120 degrees), and washing dishes or clothes only when you have a full load, she says.
Hidden spaces
Another major potential problem area when it comes to efficiency is siding. "Siding is often overlooked for energy savings," says Chapman. Re-siding is a big investment, so see all the options and pick a product that stands the test of time. For example, Chapman's company uses a weather barrier that allows water vapor out and keeps everything dry inside the walls, while being resistant to air penetration.
Weather-stripping is often overlooked, Parnes notes. "It has the best return on investment," he says. "Make sure your front doors, garage doors and even windows have proper weather-stripping to prevent cold winter air from seeping into your home."
Basements and crawl spaces are other areas that can result in energy loss and reduced comfort, Litwin says, noting that proper insulation and air sealing in these areas can reduce energy consumption by up to 30 percent.
And don't forget patio doors, says Miller. "Put your hand up to see the air flow. They are often not insulated properly. They may be old or just not well-built, too." Burke takes it a step further, recommending insulation on anything that runs to the outside.
"Insulate anything running to the outside," he says. "Houses built before 1975 are not required to be insulated. Usually they have something—old newspaper crammed in walls—but that compresses. Ductwork is often not sealed properly and recessed light fixtures should be air sealed and have covers."
Servicing equipment annually is often overlooked, Kline-Smith says. "People usually tend to put it off or not think about their equipment until it breaks down," she says. "Not only does servicing your home heating equipment save you money by improving efficiency, but it also saves money by extending the life of your heating equipment."
New technologies
But there are various new technologies or advancements that make home efficiency that much easier.
"Radiant insulation is a relatively new technology that continuously improves and receives little attention," Burley says. "Radiant energy accounts for up to 70 percent of heat gain and heat loss in a home and most homes have very little protection against this. Radiant barriers can provide you with 97 percent protection."
Chapman points to evolving technology where windows double as solar generators. "Solar windows are sprayed with an electricity-generating coating that enables them to collect power from the sun and any fluorescent or LED lights inside," he notes.
Another sticking point for home efficiency? WiFi thermometers.
"The WiFi thermostat is a real-game changer for homeowners," says Kline-Smith. "Now they can monitor and adjust their home's comfort controls simply by accessing an app on their smart phones or mobile devices."
The heat mirror window is another new technology that helps save money, says Parnes. Using a thin Mylar film in between two panes of glass [such as in double pane windows], it creates the effect of triple-pane glass without the extra weight and stress on your window frame. "In 2015 and 2016, Energy Star is set to have new requirements on window efficiency, so it's important to choose a window that meets or exceeds any new requirements that may be in effect," he says.
Burke suggests the use of high-density compressive insulation. "It's Class 1 fire resistant, and doesn't include formaldehyde," he says. He also mentions the great strides in "green" homes including proper airflow and Leadership in Energy & Environmental Design (LEED) certification.
Best bang for your buck
When it comes down to it, all any homeowner wants is to get the most from their money, especially when it comes to home efficiency.
"Look for a quality window that is designed to be energy efficient," says Chapman. "After you choose the right window, choose the right installer. Find someone that takes pride in their work, someone that is established. If you buy a good window, but it isn't installed properly, it won't help your battle against the cold."
Miller suggests opting for higher quality materials, which can pay off in the long run. "Windows have to survive a lot of expansion and contraction. Seals move and if the window isn't built well, they can fail," adds Miller. He suggests using wood or Fibrex (combining the strength of wood and the maintenance ease of vinyl) for windows and doors. "You may pay more up-front for these windows, but they stay efficient longer."
Matarazzo recommends using innovative materials that will save homeowners money in the long run.
"Window film is the most unrecognized form of energy savings but it is one of the best for return on investment out there," he notes. Window film is the newest cost-effective, energy-saving trend for homes, buildings and commercial properties. "When a property has window film, it helps everything else work more efficiently—like HVAC systems—and also protects interior components from harmful UV rays."
And don't completely rule out replacement, other experts say.
"If your front doors or even garage doors are beyond fixing with weather stripping, consider complete replacement," says Parnes. He adds that many areas in the home need to work in unison. "If your windows are inefficient, that can cause stress and future issues with your heating or cooling system. Or if your attic isn't properly ventilated, moisture in the attic can lower the effectiveness of your insulation."
Lastly, don't forget that the Home Performance with Energy Star program rewards homeowners with rebates up to $5,000, reminds Litwin, "With zero percent financing up to $10,000, homeowners can now lower their bills, be more comfortable and in most cases, save more than the loan amount."
RESOURCES
Binsky Home
Piscataway, N.J.
(732) 369-0400
BinskyHome.com
Chapman Windows & Doors
West Chester, Pa.
(610) 431-8980
ChapmanWindowsDoors.com
Energy Solutions Window Tinting
East Brunswick, N.J.
(732) 490-1500
EnergySolutionsTint.com
Global Home Improvement
Feasterville, Pa. and
Morristown, N.J.
(877) 711-9850
GlobalHomeInc.com
Home Energy Upgrades USA
Mountainside, N.J.
(908) 228-9300
HomeEnergyUpgradesUSA.com
Renewal by Andersen of Greater Philadelphia
King of Prussia, Pa.
(484) 353-1134
RenewalByAndersen.com
The Insulation Group
A div. of NJ-PA Energy Group, LLC
Williamstown, N.J.
(609) 704-7040 | TIGNJ.com
USA Insulation of Philadelphia
Conshohocken, Pa.
(888) 872-0630
USAInsulation.net
Published (and copyrighted) in House & Home, Volume 15, Issue 7 (January, 2015).
For more info on House & Home magazine, click here.
To subscribe to House & Home magazine, click here.
To advertise in House & Home magazine, call 610-272-3120.
Article continues below
---
advertisement


---
Author:
Daniel Sean Kaye
Archives
---
More football commitments trickling for South Jersey football players
Former Glassboro Star George Johnson Almost Vaulted Team to NFC Title Game
A Running Start
For the Love of the Game
Usual Powers on Top in Wrestling
The South Jersey Fab Four
Lighting the Way
Setting the Stage
Big Words: Twins!
Ready to Grow
Home of the Brave
How Can I Ever Thank You?
One of All-Time Best Coaches Resigns
Walk of Fame: Ella Hampton
Jersey Fresh
More...