Daley excited to rejoin the coaching ranks as Gateway's football coach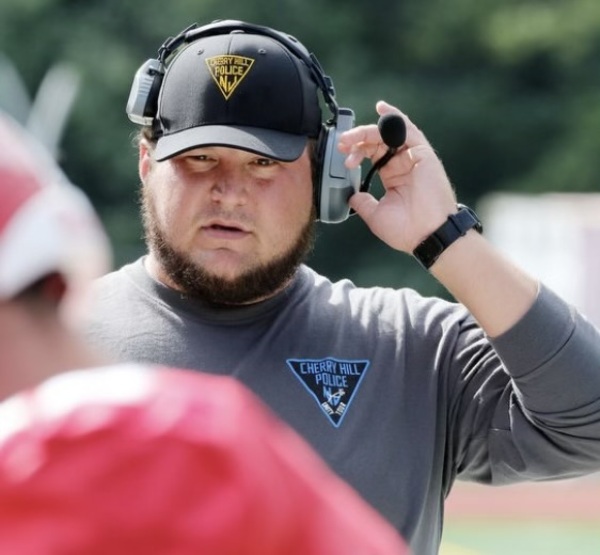 Andrew Daley is glad to be back in coaching, although he wasn't out for very long. Daley, a 2007 graduate of Eastern where he was a three-year starting quarterback, has been named the new head football coach at Gateway.
He replaces Nick Pulli, who was the head coach for the past three seasons. The Gators are coming off a 1-9 season in 2022.
Formerly the head coach of Cherry Hill East for four years, Daley resigned following the 2021 season.
He will continue his work at Cherry Hill East as an administrative assistant to the 12th-grade assistant principal and also does athletic supervision as the assistant athletic director.
The athletic supervision won't be done in the fall as he concentrates on coaching at Gateway.
"I am excited," Daley told Southjersey.com. "I knew toward the end of last season that I wanted to get back into it and become a head coach at Gateway."
Daley's knowledge of the quarterback position had to be a strong selling point.
Not only did he play the position in high school, but he was also a quarterback at two different colleges, Towson and Rowan University.
After college, he played two professional seasons in Germany. "It was really a fun time playing in Germany and then I got into coaching," he said.
Daley has been an assistant at several places, including Delaware Valley University, Minot State in North Dakota, Eastern Kentucky and at the high school level, Cherry Hill West and Sterling.
He said he learned quite a bit at each coaching stop. In his final year at Cherry Hill East, the Cougars went 3-7, but they competed in the competitive WJFL National Division. (East went 6-4 this past season playing in the WJFL Classic Division).
Over the years, Gateway has moved between Group 1 and Group 2 and last season the Gators were in Group 1.
The key for Daley and any coach at a Group 1 school (and really any sized school) is to get players out for the team. He says he doesn't anticipate that to be a problem. In the first meeting Daley had with the team, he said that 50 players showed up.
"The physical numbers are there," he said. "I am excited about how many showed up for that first meeting."
Even though Gateway has had three straight sub .500 seasons, Daley sees great potential.
"Not long ago, they were 8-3, 9-1 and Josh Mason did a good job," he said.
In Mason's last three seasons, Gateway went 8-3 in 2017, 9-1 in 2018 and 8-3 in 2019.
"There is no reason why, with the districts and townships that send to Gateway, we can't be successful," he said.
And with that, he gave his new players a strong vote of confidence in their ability.
"I told them I am not coming here to rebuild, we expect to win right away with what we have," he said. "I did a rebuild before and now I am looking forward to coming in and working fast."
A key will be how the players develop in the offseason, especially in the weight room.
That is not only for Gateway, but any successful football program.

Article continues below

---
advertisement


---

Daley can't wait to get started. Actually, he already has and after a year away from the sidelines, it never felt so good to him to be back.

Photo Courtesy of Andrew Daley
Author:
Marc Narducci
Archives
---
Who's Who in Health Care
Camden County College welcomes Baseball Hall of Fame
South Jersey Football Games of the Week
Out & About
QB Ronnie Borden is Back in the Game
Should fans be worried for the Phillies bullpen?
South Jersey Football Games of the Week
A look at South Jersey's Top H.S. Girls' Soccer Teams
Out & About
Eagles will be fine after close call in opener
High School Football Games of the Week
Is it Super Bowl or bust for the Eagles?
What's New in South Jersey?
From New Jersey to Nashville
Frustrating times for Millville's Mike Trout
More...