Lt. John M Fogg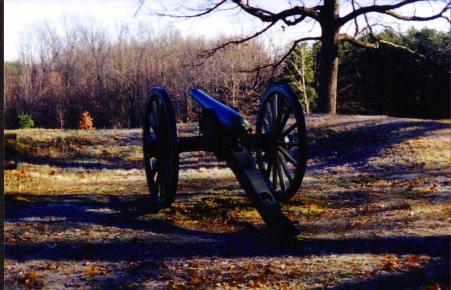 A Life Worth Telling is part of a series of stories that honors men and women who lived their lives with honor and dignity. They are the people that did not find recognition in books and articles, yet contributed to the history of south Jersey through their blood, sweat, and tears. Such is the story of Lt. John M. Fogg…
John was born in 1842, one of ten children of John and Elma Fogg. They lived in Salem County, where John went to school. He embraced his education with much enthusiasm and continued his studies in Philadelphia in later years. By the time he was seventeen, he was teaching at the Bacon Academy in Woodstown. At nineteen he became a law student studying with Issac V. Dickinson. There were no limits to where this bright young man would take his education and talents. His desire for knowledge was tested however, when the Civil War broke out. Just barely twenty years old, he enlisted in the Union Army as a Second Lieutenant. He was assigned to Company H. 12th New Jersey Volunteers.
The 12th New Jersey Volunteers was quite a respectable regiment. Through the course of the war, they fought 50 battles, including Gettysburg. They lost 1,700 men yet never lost their colors. They were part of the force that drove the surrender at Appomattox by General Lee. Colonel Potter of Company G was one of five officers chosen to accept the eventful surrender. It is not surprising that such a fine man as John Fogg was part of a regiment of outstanding south Jersey men.
John did not get to the final battle with his company; he was the target of a confederate sniper instead. Joined by his troops, he was relaxing before new orders came to move on. There must have been some sense of security as he sat talking with his comrades. Why he was chosen will never be known. One day after his twenty-second birthday, John became part of the thousands that gave the ultimate sacrifice.
A lock of John's hair was taken and placed in his pocket testament. It was sent along with a letter from Colonel J. Howard Willets to his mother. They did not carry his body home. He was placed in a field not far from where he died. Not to be forgotten, an inscription was made on his father's tombstone located at the M.E. Cemetery at Woodstown.
John Fogg never got to finish his education as he had planned. He never got to marry and father children to carry on his name and ideals. He never got to fulfill his dreams. What he did though, was give the most any man could ever give.
Times change and new wars are fought. There is always a call to duty and many accept. Many come home again and some do not. They are buried in unmarked graves, in unfamiliar soil, and foreign lands. They are our finest and greatest sacrifice, and every one of them is a life worth telling.
For more South Jersey History, visit our South Jersey History page.
Article continues below
---
advertisement


---
Author:
Editor/V. VanAntwerp
Archives
---
More football commitments trickling for South Jersey football players
Former Glassboro Star George Johnson Almost Vaulted Team to NFC Title Game
A Running Start
For the Love of the Game
Usual Powers on Top in Wrestling
The South Jersey Fab Four
Lighting the Way
Setting the Stage
Big Words: Twins!
Ready to Grow
Home of the Brave
How Can I Ever Thank You?
One of All-Time Best Coaches Resigns
Walk of Fame: Ella Hampton
Jersey Fresh
More...