Winterizing Your Home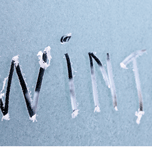 …From the pages of Suburban Home and Garden Resource Guide…
Prepare your home for cooler temperatures with these easy projects.
Remember Aesop's fable about the ant and the grasshopper? Modern-day homeowners should head into winter heeding that cautionary tale: If you emulate the ant and prepare for winter early, your house will weather even the coldest temperatures well. Follow the foolhardy grasshopper, who fiddled away the autumn, however, and you risk potential problems once frost falls. We asked several home-and-garden experts how they winterize their own homes in terms of warmth, home safety and energy efficiency. Here's their best advice.
Safety First
"Have your chimney checked for soot buildup and critter nests before starting that first winter fire. Where steps or steep grades exist in your path to the front door, consider installing handrails to prevent slips and falls. Stock up on ice melt before the first freeze. Seal basements and crawl spaces with caulk, spray foam or weather stripping. This will have a great impact on improving your comfort and reducing utility bills. Also, adding extra insulation to your attic can make your home more comfortable and lower your energy bills in the winter. And don't forget to turn off your exterior hose bibs."
John Rowand
Case Handyman & Remodeling Services, Voorhees
Winterize Your Pool Before the First Frost
"Sometime before Thanksgiving, you need to winterize your pool, which includes draining the water down below the returns and blowing out the lines that evacuate the water from inside the piping. Depending on the type of equipment you have, you might need to add antifreeze, remove plugs, plug the return lines inside the pool and use winterizing chemicals. Finally, put the cover on. You want to be sure that no water is left to freeze in the equipment or the pipes. When spring comes, it's a very expensive process to repair broken pipes or fix a cracked heater."
Mike McCool
Swim-Mor Pools and Spas, Mt. Ephraim
Insulate Drafty Areas
"If you don't have storm or thermopane windows, you might want to put plastic over your windows—particularly large, single-pane picture windows—to act as a thermal barrier that can prevent leaks and drafts. Because basements have a terrific amount of [air] leaks, one of the biggest energy-saving tips is to stuff insulation that you've cut into pieces into the drafty spots where your basement rafters meet the wall. If you have a crawl space and not a basement, there are vents under the crawl space that should be closed off for the winter."
Robert Vaughan
Vaughan Heating and Air Conditioning, Magnolia
Tune Up Your Heater
"Clean any debris from around your outdoor A/C condenser, and if you have a cover put it on. Make sure to schedule yearly service of your heating equipment, humidifiers and any filter units you may have. These tune-ups can save you time and money by keeping your equipment running efficiently and safely through the heating season. Also, change air filters and check the batteries in each of your home's carbon monoxide detectors and smoke detectors. Finally, make sure you set your thermostat to heat when you are ready."
Bill Taylor
McAllister . . . The Service Company, Pennsauken
Clean and Protect Your Gutters
"Maintain your gutters to ensure that they're not clogged with the leaves and debris that drop in the fall. If snow or ice accumulates on top of debris, the weight of the ice and snow combined with the debris can pull the gutters away from the house. If there's enough accumulation, when the snow and ice start thawing it can sometimes back up underneath the shingles on a house. That's called the ice-damming effect, and it can cause water marks and moisture to seep into the corners of the walls inside your home."
Del Thebaud
Gutter Helmet Systems,
Bensalem, Pennsylvania
Prepare Your Lawn for Next Spring
"The winterization that we do in November is probably one of the most important services of the year. Fall is the time to reseed the lawn to take care of the bottom growth, so the roots develop for the following year. Now is also the time to increase turf density by putting in new plants and adding new varieties. The seeds we put down are drought-tolerant, disease-resistant and low-maintenance, and will give your lawn a dark green look for next spring."
Pete Galantic
Lawn Medic, Haddon Heights
Find Out More
Case Handyman &
Remodeling Services
(856) 719-0200
www.voorhees.caseremodeling.com
Gutter Helmet Systems
(877) 281-7233
www.harryhelmet.com
Lawn Medic
(856) 742-1111
www.lawnmedicllc.com
McAllister... The Service Company
(800) 233-4977
www.mcservice.com
Swim-Mor Pools and Spas
(800) SWIM-MOR (794-6667)
www.swimmor.com
Vaughan Heating and Air Conditioning
(888) 670-6338
www.vaughanhvac.com
Published (and copyrighted) in Suburban Home and Garden Resource Guide, South Jersey edition, October 2009.
For more info on Suburban Home and Garden, click here.
For information about advertising in Suburban Home and Garden, click here.
To find out where to pick up your copy of Suburban Home and Garden, click here.
Article continues below
---
advertisement


---
Author:
Terri Akman
Archives
---
Family Fun
Live from the White House
Collingswood
Stepping Up to the Plate
Local Story
Lingering Questions
Still Fresh
Under the South Jersey Sun
Riverside Retreat
Against All Odds
Like a Girl
Going Her Own Way
Fall In
Aiming to Please
Walk of Fame: Natalie Hope Sommermann
More...