Dancers Explore Impact of Pina Bausch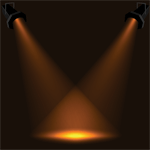 Honoring the impact and inspiration of one of the leading figures in modern dance, director/choreographer and professor Paule Turner stages his original dance theatre work Will You Marry Me, Pina Bausch? at Rowan University as part of the Department of Theatre & Dance season. Performances are December 8 – 11, 2011 (Thursday, Friday and Saturday at 8 pm, and Sunday at 3 pm) in Tohill Theatre on the Glassboro campus.
A "cult-like homage depicting the torrid love affair between a poor southern boy and a prolific German woman," Turner's piece mixes movement, music and text as it explores his life-long affinity for Pina Bausch (who he never met) and the work which inspired him as a dancer and choreographer. The production features excerpts of Turner's work that has been inspired by Bausch, while addressing issues of love (and the inability to find it) and forgiveness. Turner describes it as an abstract but visceral piece that includes a "marriage proposal" set to R&B music.
Bausch (1940-2009) was a German choreographer, performer, teacher and director who earned an international reputation as one of modern dance's greatest innovators. She created work that featured theatricality, absurdist elements and elaborate, unusual sets. The ideas behind these works were often harsh, but reflected the realities of life and frequently were infused with humor. Turner discovered her work while in college and it has been a significant influence on his career ever since.
"It was inspiring to see that she was given permission to be a true artist," Turner notes, adding that Bausch was not concerned with the standard rules and limitations of dance. "She was interested in what moved people."
The all-student cast features Steven Clair of Franklinville, Emily Cortez of Mays Landing, Sam Debonis of Toms River, Sam DeWitt of Woodbury, Dane Eissler of Franklinville, Tyler Garamella of Lindenwold, Joe Grasso of Swedesboro, Brittany Griffiths of Gloucester Township, Jolene Hernandez of Hightstown, Jenna Ings of Rockaway, Claire Kane of Wildwood, Jaried Kimberley of Westville, Andrea Krapevka of North Edison, Allyn Merida of North Bergen, Alexandra Reggi of Hamilton, Andy Spinosi of Haddonfield and Kassi Wilson of Somerville..
Tohill Theatre is located in Bunce Hall on the campus of Rowan University, Route 322 in Glassboro, NJ. Tickets are $10, general admission; and $5 for seniors, non-Rowan students and Rowan alumni. Tickets for Rowan students and staff are free with valid ID. For reservations and information, visit rowan.tix.com or call the box office at (856) 256-4545.
Article continues below
---
advertisement


---
Author:
Press Release--Rowan University
Archives
---
Family Fun
Live from the White House
Collingswood
Stepping Up to the Plate
Local Story
Lingering Questions
Still Fresh
Under the South Jersey Sun
Riverside Retreat
Against All Odds
Like a Girl
Going Her Own Way
Fall In
Aiming to Please
Walk of Fame: Natalie Hope Sommermann
More...