2022 Annual Resource Directory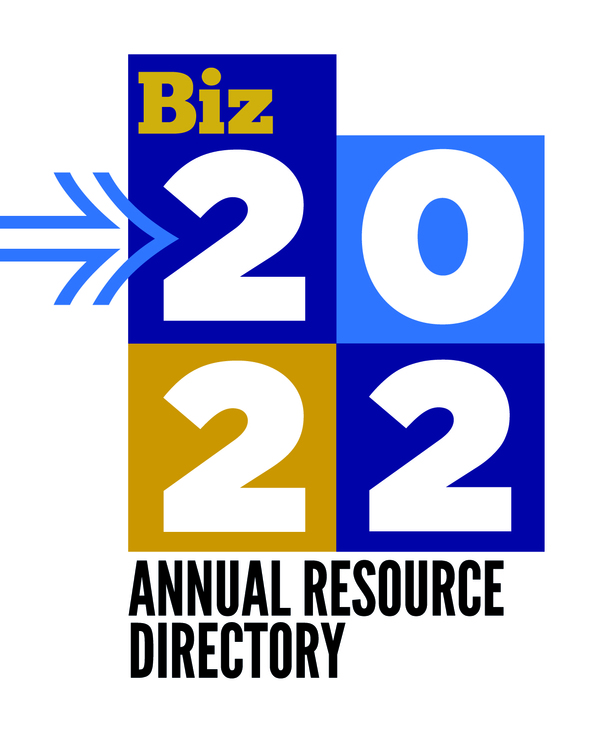 There's no one-size-fits-all formula when it comes to running a successful business. Each organization is different and has its own requirements to run at maximum efficiency. We at South Jersey Biz understand this, which is why we put together this all-encompassing list of companies that could help any business in our readership area succeed. From those that specialize in advertising to those that can help furnish your office, we're sure this list covers whatever requirements your business may have now and in the future.
Accountants
Alloy Silverstein Group
Cherry Hill, Hammonton

Baratz & Associates
As a noted Best of Biz winner, our firm of CPA experts and advisors consistently provides strategy and value to clients in assurance, healthcare consulting, litigation support, tax planning, and evaluation. We have recently grown, adding more professionals and two new locations, but we always deliver personal service with integrity.
Marlton, Bridgewater, Fort Washington, Pa.
(856) 985-5688
Ciaccia CPA
Known for its expertise helping to resolve IRS tax problems, this diverse firm has helped countless small-to-midsize businesses across the region with any number of accountancy and bookkeeping needs for 40 years.
Sewell
(856) 256-1490
Friedman LLP
Friedman LLP has been serving the accounting, tax and business consulting needs of public and private companies for over 90 years. Our clients benefit from hands-on partner contact and cutting-edge technology and industry expertise.
Multiple Locations
(856) 830-1600
KMT Consulting
KMT Consulting LLC specializes in tax advisory and compliance services for businesses and individuals, emphasizing the power of professional relationships. Collingswood
(856) 833-1634
Article continues below
---
advertisement


---
J. L. Weiner & Associates, LLC
J. L. Weiner & Associates, LLC works on a personal level with clients to determine the best solutions for the client's unique needs in the area of forensic accounting to include tax controversy resolution, business litigation, fraud or embezzlements, matrimonial disputes and income tax return preparation.
Marlton
(856) 988-5446
Addiction Treatment
Recovery Centers of America at Lighthouse
Mays Landing
Advertising
Idea Lab Digital
Moorestown
Architects
RYE BREAD
Regan Young England Butera: Referendums, Engineering, Architecture, Design = RYE BREAD. Working together, we can create building envelopes/ systems/ interiors/ contexts that are safe, productive, healthy, efficient and distinctive.
Mount Holly
(609) 265-2652
Asphlat Paving, Materials & Parking Lot Maintenance
American Asphalt Company, Inc.
For over 100 years, American Asphalt Company has serviced contractors, home builders, municipalities and commercial clients for paving and material supply. They also offer complete parking lot maintenance services. They have the equipment and experience to get the job done right the first time.
W. Collingswood Heights
(856) 456-2899
Attorneys
Archer & Greiner, P.C
Voorhees
Capehart & Scotch Rd, P.A.
Mount Laurel
Cherny, Karpousis, Altieri & Donoian PA
Marlton
Connell Foley
Cherry Hill
Genova Burns LLC
Genova' Burns is an innovative mid-sized law firm with locations across New Jersey. We believe in the power of team and embrace collaboration with our clients to achieve effective cost-conscious creative solutions. We view our clients as our relationship partners. At Genova Burns, your success is our Mission.
Camden
(937) 533-0777
Lauletta Birnbaum, LLC
Lauletta Birnbaum is a boutique business law firm with the ability to anticipate your needs and react quickly to change. We deliver the expertise of a large firm, but with the high-level engagement and value consciousness of a smaller boutique. We specialize in mergers and acquisitions, commercial real estate, data and privacy, intellectual property and commercial litigation. Essentially, we're a one-stop shop for everything your business needs.
Sewell, Philadelphia, Pa.
(856) 232-1600
Parker McCay
Mount Laurel

Banks & Financial Service
BB&T, now Truist
Multiple Locations
Franklin Bank
Multiple Locations
Investors Bank
Multiple Locations
Liberty Bell Bank
Take your business to the next level with Liberty Bell Bank's team of local professionals. Committed to relationship-banking, Liberty Bell Bank believes in knowing its customers in order to serve them best. Member FDIC & Equal Housing Lender.
Multiple Locations
(888) 285-7826
Parke Bank
Parke Bank is a full-service commercial bank, with an emphasis on providing financial services to businesses and individuals primarily in South Jersey, Philadelphia 'and surrounding counties.
Sewell
1 (866) PARKEBK
1 (866-727-5325)
Republic Bank
Republic Bank offers our customers "big bank" benefits with a small-town feel. We are one of the largest Philadelphia-based banks, yet decisions are made locally and quickly. We pride ourselves on our retail-based model focused on convenience and fanatic customer service. Join our fans for the No. 1 customer experience, seven days a week in-store, online and mobile.
Multiple Locations
(888) 875-2265
Santander Bank
Santander's small business team offers an array of products and services, backed by a team of small business specialists, that empower owners to move their business forward.
Multiple locations
(877) 768-2265
William Penn Bank
Multiple Locations
WSFS Bank
Multiple Locations
Business Consulting
CLM Advisors
CLM Advisors is on a mission to make businesses stronger and smarter through sound accounting and fiscal-management advice, support and coaching. We educate and establish processes. The result is a more confident, happier business owner.
Sewell
(856) 589-3100
Business Organizations
Burlington County Regional Chamber of Commerce
BCRCC promotes a culture where members build meaningful relationships to advance their business opportunities through high-quality educational & networking events. BCRCC fosters the region's economic growth by connecting more than 500 businesses and 30,000 employees with opportunities to advance a healthy and prosperous business climate.
Mount Laurel
(856) 439-2520
Gloucester County Chamber of Commerce
They're one of the leading business development and networking organizations. Their focus is to help members build long-term business relationships that will assist them in growing their business.
Sewell
(856) 881-6560
Greater Woodbury Chamber of Commerce
Woodbury
NAWBO
South Jersey
Marlton
New Jersey Business & Industry Association
The New Jersey Business & Industry Association (NJBIA) provides information, services and advocacy to its member companies to build a more prosperous New Jersey. NJBIA is the nation's largest statewide employer's association. Join today. Trenton
(609) 393-7707
Southern New Jersey Development Council
Washington Township
Colleges & Universities
Monmouth University
West Long Branch
Rowan University
Glassboro
Commercial Landscaping
Elite Landscaping
Elite Landscaping has been serving the greater southern N.J. area for more than 25 years, specializing in services to property managers including landscaping, hardscaping, maintenance, lawn service, irrigation installation and maintenance, tree and shrub care and snow removal.
Berlin
(856) 753-1944
Commercial Real Estate
NAI Mertz
Mount Laurel
Vineland Construction Co.
Vineland
Whitesell
For over half a century, Whitesell has proudly provided professionally owned and managed commercial office and industrial buildings for lease throughout South Jersey to local, national and international companies in a wide variety of industries.
Mount Laurel
(856) 764-2600
Wolf Commercial Real Estate (WCRE)
WCRE is a full-service Philadelphia and South Jersey commercial real estate brokerage, advisory and property management services company specializing in office, retail, medical, industrial and investment properties in Southern Jersey, the Greater Philadelphia region, Southeastern Pennsylvania, Northeastern Pennsylvania and the Lehigh Valley.
Marlton, King of Prussia, Pa., Philadelphia, Pa.
(856) 857-6300
Commercial Real Estate/Property Management
Coordinated Project Solutions, LLC
Stratford
Community Development
Triad Associates
A full-service grant consulting firm representing public and private sectors for over 43 years offering grant writing, grant implementation, community and economic development, affordable housing and strategic planning solutions. Over $1 billion secured in funding!
Vineland, Glenside, Pa.
(856) 690-9590
Construction
Associated Construction Contractors of New Jersey
ACCNJ is the recognized New Jersey building, heavy, highway and utility chapter of AGC of America. Members are responsible for billions of dollars in public and private construction projects annually and employ tens of thousands of skilled craft workers. ACCNJ members are committed to quality, integrity, skill and responsibility in all aspects of construction.
Edison
(732) 225-2265
BELFOR Property Restoration
BELFOR Property Restoration is the North American leader in integrated disaster recovery and property restoration services. With more than 100 full-service offices in the U.S. and a proven track record of superior response and unmatched resources, BELFOR is the contractor of choice for damages caused by fire, water, wind or other catastrophes.
Moorestown
(856) 866-0660
B.Tait Builders
Pennsauken
Helpforce LLC
Mount Laurel
New Road Construction
Cherry Hill
Stanker & Galetto, Inc.
For 75 years, Stanker & Galetto has been of quality and reliability for the South Jersey business community performing industrial, commercial and community construction and build-to-suit real estate development.
Vineland
(856) 692-8098
Credit Unions
American Heritage Credit Union
Bellmawr, Cherry Hill

Document and Hard Drive Destruction
Proshred Southern New Jersey
Onsite document and hard drive destruction on either a regular shedding schedule or having a one-time purge to save time, money and comply with the latest legislation.
West Berlin
(856) 209-6178
Energy
Paulsboro Refining Co., LLC
Greenwich Township
Engineering
GZA GeoEnvironmental, Inc.
GZA is a multi-disciplinary, employee-owned firm providing geotechnical, environmental, ecological, water and construction management services. GZA serves the real estate, legal, architectural, infrastructure, energy, institutional, construction, industrial, infrastructure and government markets across the U.S. Hammonton, Philadelphia, Pa.
(215) 591-3800
T&M Associates
Middletown, Mount Laurel
Financial Services/Wealth Management
Masso Torrence
Masso Torrence Wealth Management | 401(k) Plan Consulting is an independent, boutique firm specializing in comprehensive financial planning and corporate retirement plans for physicians, dentists, attorneys and small-business owners. By working with a select group of clients, we can focus all of our time and resources on developing strategies to meet the unique challenges you face.
Marlton
(856) 988-6664
Schwartz Financial Services
Marlton

Health Care
Advantage Sleep Centers
Serving South Jersey
AtlantiCare
Serving South Jersey
Inspira Medical Health Network
Bridgeton, Elmer, Vineland, Woodbury
Jefferson Health
Cherry Hill, Stratford, Washington Township
Virtua Health - South Jersey
Virtu' Health is an integrated, not-for-profit healthcare system and the trusted partner for personalized health and wellness for Southern Jersey. With 300-plus locations and 14,000 colleagues, Virtua provides high-quality care across the full range of community and tertiary health services.
(888) 847-8823
Hospice & Palliative Care
Samaritan
Mount Laurel
HR Management/Payroll Processing
Primepoint
Mount Holly
HVAC
Elite Heating & Air Conditioning, Inc.
Whether you need HVAC system installation, repairs or maintenance, Elite Heating & Air Conditioning, Inc. is here for you to get the job done right. We provide South Jersey with commercial HVAC services to office, retail and industrial businesses throughout Cherry Hill, Voorhees and neighboring areas. We install quality HVAC systems and offer affordable maintenance contracts to keep your system running smoothly and to stop small problems before they become big ones. Call us today for an immediate response to your HVAC system needs.
Voorhees
(856) 489-8664
Insurance
AmeriHealth New Jersey
Cranbury
AssuredPartners
AssuredPartners, an independent insurance agency, is in the business of developing strong lasting relationships. Relationships that we earn day in and day out by collaborating as equal partners. We power through partnership.
Mount Laurel
(856) 996-1819
IT Solutions
Xact IT Solutions
Xact IT Solutions provides world-class cyber security and technology solutions to businesses globally and is headquartered in Marlton, New Jersey. They're one of only 30 firms that he's earned the CompTIA Security + Trustmark Certification.
Marlton
(856) 351-5998
Marketing
Performance Marketing
Performance Marketing delivers complete marketing services, identifying the strategy and tactics needed to reach your goals while creating maximum value.
Serving South Jersey
(609) 646-0414
Meeting and Conference Center
Meet AC
Atlantic City
Moving
Anchor Moving & Storage
Moorestown
Non-Profit
An Opportunity's Knockin'
Sewell
Center for Family Services
Center for Family Services blends high-quality services with personalized care to help people of all ages in reaching their highest potential through a trauma- informed approach.
Serving South Jersey
(877) 922-2377
MEND
MEND, founded in 1969 by nine Moorestown churches, continues its mission of 52 years as a shed provider of decent, safe and affordable housing. MEND provides 771 affordable homes to households with limited financial resources in 30 separate New Jersey locations.
Moorestown
(856) 772-7070
New Jersey Community Capital
A certified CDFI, New Jersey Community Capital provides innovative financial tools and services to advance opportunities in underserved communities across New Jersey.
New Brunswick
(732) 640-2061
NJMEP
Cedar Knolls
Oaks Integrated Care
Oaks Integrated Care is a non-profit health and social service organization with over 230 programs dedicated to improving the quality of life for vulnerable adults, children and families throughout New Jersey.
Mount Holly
(609) 267-5928
The Occupational Training Center of Burlington County
The Occupational Training Center proudly offers job training programs, employment opportunities, adult day services and residential services to individuals with disabilities.
Burlington
(609) 267-6677
Payroll
Workplace HCM Inc.
Workplace HCM helps businesses grow and become more efficient with their recruitment & hiring, employee onboarding, mobile timekeeping, benefits enrollment, performance management, payroll, and human resources.
Marlton
(856) 334-9711
Realtors
New Jersey Realtors
Trenton
Remodeling
Matteo Family Kitchens
Matteo Family Kitchens, Inc. offers a huge showroom of options for all your kitchen, bathroom, countertop and flooring needs. We have the largest supplier of Kraftmaid cabinets on the East Coast and a complete supplier of Shaw flooring products. They create the room of your dreams. We give free estimates and 3.4375 percent sales tax.
Woodstown
(856) 769-2490
Roadside Assistance
AAA of South Jersey
Since 1927, AAA South Jersey has been a safety advocate for motorists in Southern New Jersey, providing roadside assistance, travel, insurance, and financial services to over 219,000 members in Camden, Cumberland, Gloucester and Salem counties.
Serving South Jersey
(856) 783-4222
Shredding Service/ Document Destruction
Proshred Southern New Jersey
Proshred provides on-site document and hard drive destruction solutions to keep companies and individuals secure and in compliance with the latest legislation, using either regularly scheduled or one-time service. Information destruction to your door.
West Berlin
(856) 336-2820
Proshred.com/Southern-New-Jersey
Solar
Contractor Geoscape Solar
Mount Laurel
Orbit Energy & Power
Sewell
Technology
DLC Technology
DLC delivers unparalleled total technology management with integrated cybersecurity protections to customers with sensitive data or those subject to regulatory requirements. DLC's tailored solutions will maximize your business's potential.
Marlton
(856) 983-2001
PCH Technologies
PCH Technologies is a full-service information technology firm located in Sewell with a secure private data center in Philadelphia. We specialize in cyber security, business continuity/data backups and Office 365 for many professional services.
Sewell
(856) 754-7500
The Lerepco Group
The Elrepco IT Group is an organization that provides enterprise-level managed IT department services to their clients, including business continuity, cybersecurity, Microsoft cloud services and voice.
Moorestown
(856) 206-5600
USA Phone
In business in Cherry Hill since 1981, USA Phone is a telecommunications consulting, installation and service company. We provide business phones, cabling and high-speed internet services. Our clients receive cost-effective solutions using the newest technology in the industry.
Cherry Hill
(856) 761-1000
Title Company
Core Title South Jersey
Mount Laurel
Unions
Associated Construction Contractors of New Jersey
ACCNJ is the recognized New Jersey building, heavy, highway and utility chapter of AGC of America. Members are responsible for billions of dollars in public and private construction projects annually and employ tens of thousands of skilled craftworkers. ACCNJ members are committed to quality, integrity, skill and responsibility in all aspects of construction.
Edison
(732) 225-2265
Employing Bricklayers Association
The Bricklayers Association is a resource for architects, engineers and GC/ CM's throughout the project stages.
Planning: Masonry IQ software, which is a Revit plugin to design and build more
efficiently and effectively while manipulating the materials and design to be budget-friendly.
Jobsite: EBA contractors have flexible manpower which helps to efficiently and cost-effectively complete the job.
Completion: We build quality, safe, beautiful, resilient buildings for the client and the community.
Masonry: Best investment
Serving South Jersey
(484) 472-8461
Utilities
American Water
Camden
South Jersey Industries
South Jersey Industries is an infrastructure holding company in Folsom, New Jersey, committed to delivering safe, reliable, affordable clean energy to the over 700,000 residential customers and commercial businesses who depend on us.
Serving South Jersey
(609) 561-9000
Virtual Assistants
Angie's At Your Service Virtual Assistance
Somerdale
Author:
Staff
Archives
---
Who's Who in Health Care
Former Shawnee star Doolittle Calls It A Career
Camden County College welcomes Baseball Hall of Fame
South Jersey Football Games of the Week
Out & About
QB Ronnie Borden is Back in the Game
Should fans be worried for the Phillies bullpen?
South Jersey Football Games of the Week
A look at South Jersey's Top H.S. Girls' Soccer Teams
Out & About
Eagles will be fine after close call in opener
High School Football Games of the Week
Is it Super Bowl or bust for the Eagles?
What's New in South Jersey?
From New Jersey to Nashville
More...