New Park; Smithville Expanding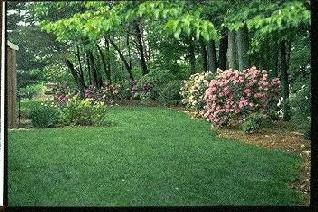 Burlington County Freeholders approved a $3.5 million bond ordinance for development of park facilities and trails at a new 115-acre County park along the Rancocas Creek in Hainesport and at a 170-acre expansion of Historic Smithville Park in Eastampton.
The new park, formerly known as the Winzinger Tract, will be called Long Bridge Park since Hainesport was originally known as Long Bridge. The property is located off of Marne Highway near Route 541.
The expansion at Smithville Park will be known as the Smith's Woods Area, recalling it's historic recreation use by the residents of Smithville during H.B. Smith's era.
"These are two exciting, major park developments that will greatly expand the County's park system and enable residents to enjoy a variety of nearby outdoor recreation activities in scenic settings along the Rancocas," said Freeholder William S. Haines, Jr.
Both the new park and the expanded Smithville Park will be developed with picnic areas/shelters, play areas, restroom facilities, drinking fountains, parking areas and over two miles each of hiking and biking trails.
Long Bridge Park's upland forests, meadows and wooded wetlands will have approximately two miles of trails with wildlife observation shelters and Smithville will have 2.5 miles of trails added to existing trails for a total of 4.4 miles.
The expansion at Smithville will more than double the acreage accessible for public recreation to a total of 280 acres. The park includes upland forests, wooded wetlands, the 22-acre Smithville Lake, access to the Rancocas Creek, and the historic mansion and industrial village. The County plans to go out to bid for both projects in April and award contracts by the end of May. Construction for both park projects is scheduled to begin in June and to be completed in late October. The estimated construction cost is $1.8 million for Long Bridge Park and $1.6 million for Smithville Park.
Both park projects are part of the County's Parks and Open Space Master Plan, which was developed with public input to meet the requests of residents for additional passive recreation opportunities and access to local waterways.
Article continues below
---
advertisement


---
Author:
Press Release
Archives
---
In Good Health
2017 Executives of the Year
Superior Sandwiches
Raise a Glass
Impressive New South Jersey BBall HOF class
The Promise of Public Transportation
Empowering the Next Generation
Singles: January 3
River Revitalization
Spreading Cheer
Singles: December 27
Winter Retreat
Are Holiday Parties Back in Favor?
Support System
Singles: December 20
More...