Bar Patrons Rescue Victim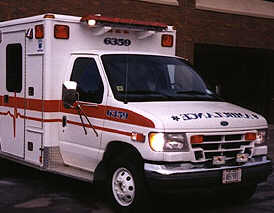 Four bar patrons rescued a man Wednesday inside a burning vehicle in Winslow Township, NBC 10 News reported.
The incident began when a Jeep was struck by one car and forced into another, according to police. The Jeep erupted into flames on impact.
Four men inside the Golden Nugget on Berling Road ran to the rescue. They pulled two victims out of the burning Jeep.
There has been no word on the crash victims' conditions.

Author:
Copyright 2004 by NBC10.com. All rights reserved. This material may not be published, broadcast, rewritten or redistributed.
Archives
---
In Good Health
2017 Executives of the Year
Superior Sandwiches
Raise a Glass
Impressive New South Jersey BBall HOF class
The Promise of Public Transportation
Empowering the Next Generation
Singles: January 3
River Revitalization
Spreading Cheer
Singles: December 27
Winter Retreat
Are Holiday Parties Back in Favor?
Support System
Singles: December 20
More...