Local Students Honored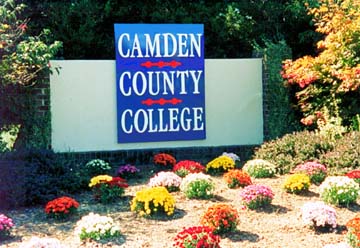 Nine students from Camden County College were honored at the annual New Jersey Educational Opportunity Fund Professional Association's Student Day Conference, held this year in Atlantic City.
State EOF programs support students from low-income or educationally disadvantaged backgrounds. Each year, the state's most successful graduating students are honored with awards for academic and personal achievement.
Awards presented to Camden County College students included
• Distinguished Scholar Award (4.0 grade-point average) to Carmen Molina of Pennsauken.
• Outstanding Academic Achievement Awards (3.5 to 3.9 grade-point average) to Shirieka Burnett of Camden; Lisa Michelle Kee-Brown of Somerdale; Beverly Diggins of Camden; and Darryl K. Macklin of Camden.
• Academic Achievement Awards (3.2 to 3.49 grade-point average) to Anthony Pipitone of West Berlin; Dynetta Tompkins of Camden and Brittany Williams of Woodbury.
• Outstanding Achievement Award to Israel Anderson of Pennsauken.

Author:
Press Release-CCC
Archives
---
In Good Health
2017 Executives of the Year
Superior Sandwiches
Raise a Glass
Impressive New South Jersey BBall HOF class
The Promise of Public Transportation
Empowering the Next Generation
Singles: January 3
River Revitalization
Spreading Cheer
Singles: December 27
Winter Retreat
Are Holiday Parties Back in Favor?
Support System
Singles: December 20
More...