Last Chance to See Aquarium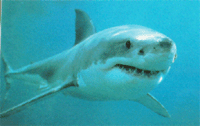 Don't put off your New Jersey State Aquarium visit another day because the Aquarium will be closing it's doors after Labor Day, on September 7, 2004, and will re-open as an expanded facility in Spring 2005.
Summer vacation is almost over, so now's the time to visit and catch a last glimpse of the wondrous and exciting creatures that inhabit the Aquarium before they take the rest of the year off! Catch the last seal show, the last penguin talk, the last interactive dive show, pet your last shark and visit Nemo one last time before the renovations begin!
The New Jersey Academy for Aquatic Sciences, the not- for- profit company which has been managing The New Jersey State Aquarium since the facility opened, will be turning over operational management of the facility to a private, for- profit developer in September. The developer is building an exciting Aquarium expansion and will plan to build a variety of restaurants, shops and attractions on the Camden Waterfront. The Academy will continue to focus on its mission of education, research and conservation at the Aquarium and beyond. In preparation for the expansion, the Aquarium will be closed to visitors.
The New Jersey State Aquarium, located on the Delaware River Waterfront in Camden, is a regional, education attraction with marine life exhibits for visitors of all ages. The New Jersey State Aquarium will remain open to the public through Labor Day 2004 after which the Aquarium will close for a renovation and a major expansion. The Aquarium will re-open in May, 2005. For more information, please call 800-616-JAWS or visit www.njaquarium.org.
Aquarium Hours are 9:30am – 5:30pm Daily. Closed September 7, 2004 -Spring 2005.
Aquarium Admission is Adults-$13.95; Children-$10.95; Seniors & Children with ID-$11.95; Children under 2 FREE
Article continues below
---
advertisement


---
Author:
Press Release
Archives
---
In Good Health
2017 Executives of the Year
Superior Sandwiches
Raise a Glass
Impressive New South Jersey BBall HOF class
The Promise of Public Transportation
Empowering the Next Generation
Singles: January 3
River Revitalization
Spreading Cheer
Singles: December 27
Winter Retreat
Are Holiday Parties Back in Favor?
Support System
Singles: December 20
More...