Pneumonia Killed Inmate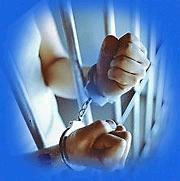 Severe bilateral pneumonia involving both lungs has been listed as the cause of death of a female jail inmate who died in Virtua Hospital in Mount Holly on March 3, 2005, Burlington County officials reported this past week.
Officials said that the autopsy on Angel L. Powell, 33, of Ocean City, who had been taken to the hospital a day earlier after complaining of illness, also determined that she had contracted a severe staph infection.
Powell had been arrested in Camden County on drug charges but was being held on probation violation charges at the Burlington County Corrections & Work Release Center (CWRC) in Pemberton Township.
Burlington County Medical Examiner Dante Ragasa, who performed the autopsy, reported Powell's staph infection as methicillin-resistant staphylococcus aureus, or MRSA, which he determined to be the principal cause of her pneumonia.
While staph (the bacteria staphylococcus) is common to all environments, including hospitals, and is often harmless, MRSA has been identified as a growing national health concern, because of its resistance to most antibiotics.
Jail and Health Department staff have worked cooperatively in the past – and continue to work together -- to ensure that proper protocols, or sanitary practices, are in place to mitigate the spread of disease, including staph. Staph is typically transmitted by direct, skin-to-skin contact.
As part of their training, correctional officers also are trained in "universal precautions" against the spread of disease, including staph.
All inmates are examined at time of intake, and there is a follow-up medical exam within seventy-two hours.
Powell was the first reported case at the CWRC, which is the county's minimum security facility. Moreover, precautionary medical tests performed last week on Powell's cellmates at the CWRC were negative.
Officials said there have been five cases of MRSA reported at the county's Detention Center in Mount Holly over the past year. None required hospital care. All were successfully treated and fully recovered while in the jail.
One other male inmate was hospitalized at Virtua for treatment of staph. He was subsequently found not to have MRSA, and has been released back to the jail in Mount Holly. As of today, there are no documented cases of staph infection in the Mount Holly or Pemberton correctional facilities.
"Considering the potential for contact in a closed environment with a large population, and the number of cases reported in similar facilities across the State and country, the number of reported cases in our jails to date does not indicate a widespread problem," said County Health Coordinator Robert Gogats.
"But we shouldn't understate concerns about MRSA in the community-at-large. The bottom line is that staph infections, including MRSA, can affect healthy people and healthy skin, and everyone is encouraged to follow basic sanitary procedures."
Those procedures include washing hands frequently, treating open wounds, especially infections, and keeping them covered with clean, dry bandages, and avoiding the sharing of personal items like towels, razors, clothing.
Article continues below
---
advertisement


---
Author:
Press Release-Burlington County
Archives
---
In Good Health
2017 Executives of the Year
Superior Sandwiches
Raise a Glass
Impressive New South Jersey BBall HOF class
The Promise of Public Transportation
Empowering the Next Generation
Singles: January 3
River Revitalization
Spreading Cheer
Singles: December 27
Winter Retreat
Are Holiday Parties Back in Favor?
Support System
Singles: December 20
More...