Acting Gov. Takes Action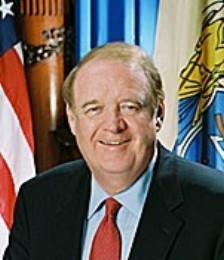 Acting Governor Richard J. Codey this week sent a letter to U.S. Army Secretary Francis J. Harvey expressing his opposition to the Army's plans to transport nerve agent waste to a treatment facility in New Jersey.
In addition, Codey directed the Department of Environmental Protection to use its full regulatory powers to prevent the Army's plans from moving forward.
Codey also sent a letter to U.S. Department of Health and Human Services Secretary Michael Leavitt urging him to take immediate action to ensure that Medicaid does not pay for erectile dysfunction medication for sex offenders.
Codey also asked the state Treasurer to review all state financed prescription drug programs to ensure that state taxpayers are not paying for erectile dysfunction drugs for sex offenders.
Codey's letter to Leavitt was prompted by findings by the New York state comptroller's office that revealed sex offenders in New York received Medicaid-reimbursed Viagra after their convictions.
For the full text of these letters, go to http://www.state.nj.us/cgi-bin/governor/njnewsline/default.pl.
Article continues below
---
advertisement


---
Author:
Press Release-Office of the Governor
Archives
---
In Good Health
2017 Executives of the Year
Superior Sandwiches
Raise a Glass
Impressive New South Jersey BBall HOF class
The Promise of Public Transportation
Empowering the Next Generation
Singles: January 3
River Revitalization
Spreading Cheer
Singles: December 27
Winter Retreat
Are Holiday Parties Back in Favor?
Support System
Singles: December 20
More...