CCC to Develop Optics/Photonics Center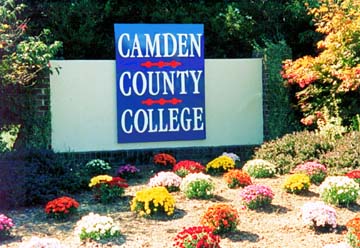 Thanks to a grant of nearly $750,000, Camden County College is on its way to becoming a National Science Foundation-designated National Center for Optics and Photonics Education and, as a result, an even more prolific producer of well-trained optics and photonics technicians.
Optics and photonics deal with the manipulation and transmission of light energy for a variety of purposes. Laser eye surgery, supermarket scanners and laser light shows are among the common applications of this emerging technology.
The National Science Foundation's Advanced Technological Education Program has awarded a grant to CCC and its partner in this project – the national, nonprofit Center for Occupational Research and Development, also known as CORD – to develop the new center, which will be called OP-TEC. The $744,000 in funding that the college will receive over the next four years will enable the development of career pathways for local students as well as the purchase of new equipment such as cutting-edge lasers, fiber optics and telecommunications equipment.
Dr. Fred Seeber, who is the college's principal investigator for this project and a professor emeritus at CCC, is being assisted by CCC faculty member Dr. Raman Kolluri. Seeber plans to recruit students from area schools and professional workplaces. He also will develop telecommunications learning opportunities starting at the middle school level and progressing to the graduate level.
Seeber has been a college professor for 40 years. He has written many articles on laser safety and physics education and co-authored two textbooks on laser physics, laser safety and physics education. He also has lectured throughout the nation and abroad on laser physics, laser applications, laser safety and medical applications of lasers.
Seeber was among the founders of the Laser Institute of Technology for Education and Research at CCC's Blackwood Campus. This facility has helped the college's photonics program achieve a graduate-placement rate of 100 percent as well as rankings among the nation's top two-year programs from the Laser Institute of America.
Article continues below
---
advertisement


---
Author:
Press Release-CCC
Archives
---
In Good Health
2017 Executives of the Year
Superior Sandwiches
Raise a Glass
Impressive New South Jersey BBall HOF class
The Promise of Public Transportation
Empowering the Next Generation
Singles: January 3
River Revitalization
Spreading Cheer
Singles: December 27
Winter Retreat
Are Holiday Parties Back in Favor?
Support System
Singles: December 20
More...