Museum Event for Teachers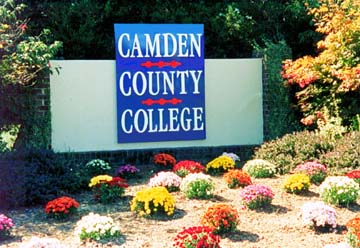 Camden County College's Center for Civic Leadership and Responsibility is assisting area teachers who haven't been able to get to the University of Pennsylvania Museum of Archaeology and Anthropology to take advantage of the museum's classroom-enriching array of resources.
Thanks to the Center, the Penn Museum is coming to them.
"Educator's Evening: The Penn Museum Comes to South Jersey" will be the first event of its kind. This collaborative effort between the Center and the Museum will feature workshops, samples from exhibitions and networking opportunities. It will be held from 6 to 8:30 p.m. Oct. 23 in the Connector Building of CCC's Blackwood Campus, which is located on College Drive in Gloucester Township.
Planned during the tuition-free session are
* A multimedia presentation on the Museum's new "Fulfilling the Prophecy: The Lenape, Past and Future" exhibit, which will be given by Shelly DePaul, director of the Lenape Language Program for the Lenape Nation of Pennsylvania.
* The workshop "Lenape Teaching Basket: Teaching Culture through Artifacts," which will reveal how the Lenape taught their own history using a representative collection of artifacts and how their methods can be adapted to the modern-day classroom. Also discussed will be the holistic approach used in Lenape teaching circles. Related lesson plans will be provided.
* An introduction to the Museum's new "Surviving: The Body of Evidence" exhibit, which will be given by Janet Monge, who is co-curator of the exhibit, acting curator of the Physical Anthropology Section of the Museum and an adjunct professor at the University of Pennsylvania. All attendees will receive a copy of "Surviving: The Body of Evidence" Teacher Guide, which explains how physical changes that have occurred in human beings over the last 10,000 have helped them survive in a variety of environments.
* The workshop "Skulls and Bones: How We Have Evolved," which will be given by Emily Renschler, who has completed research work in Kenya and currently is working on a burial project in Ghana. Focusing on how skeletal clues regarding an animal's functioning in life, she will use hands-on exercises to show how these clues are understood and describe how these techniques are applied to ancient fossil specimens to reveal evolving patterns.
In addition to the scheduled programming, attendees will have the chance to discuss other services that the Museum offers to educators. These include the International Classroom student-lecturer program, which features speakers from 50 countries and six continents who visit schools to break down cultural barriers by talking about what life is really like in their homelands. Another option is the Loan Boxes program, in which Museum staff assemble artifacts from the Museum galleries and allow teachers to present them in their classrooms.
Light refreshments will be served.
CCC has been designated as an official New Jersey Professional Development Provider and an official Pennsylvania Department of Education Act 48 Professional Provider. As a result, state-certified teachers can earn four hours of approved professional development for attending.
Teachers interested in taking advantage of this opportunity should register with project assistant Dianne Van Haitsma at (856) 227-7200, ext. 4256, or dvanhaitsma@camdencc.edu to attend.
For further details about "Educator's Evening," contact Professor John L. Pesda at (856) 227-7200, ext. 4432, or jpesda@camdencc.edu.
Article continues below
---
advertisement


---
Author:
Press Release--Camden County College
Archives
---
In Good Health
2017 Executives of the Year
Superior Sandwiches
Raise a Glass
Impressive New South Jersey BBall HOF class
The Promise of Public Transportation
Empowering the Next Generation
Singles: January 3
River Revitalization
Spreading Cheer
Singles: December 27
Winter Retreat
Are Holiday Parties Back in Favor?
Support System
Singles: December 20
More...