Tips Dealing with "Juvie" Justice System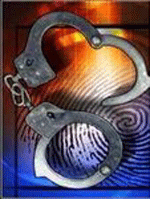 Sandra Simkins, an associate clinical professor at the Rutgers School of Law–Camden, has terse advice for parents who trust that the nation's juvenile court system will deal benignly with their children.
Don't. Too much is at stake.
Millions of mothers and fathers will get that late-night call saying a son or daughter has been detained by authorities and, after the initial panic, the vast majority will buy into the myth that "juvie court" will administer no more than a slap on the wrist, Simkins says.
That naive belief could have long-reaching consequences, the children's advocate cautions in a new book titled When Kids Get Arrested: What Every Adult Should Know (Rutgers University Press, November 2009).
The book guides parents through a system that has become more punitive over the last two decades, Simkins warns, one that no longer automatically erases a record of youthful indiscretion once a minor turns 18.
Adult-style fingerprinting, DNA tests that remain in state repositories, and a history that affects the ability to land a job or get into college – all these represent what Simkins calls the "negative collateral" of misguided parental choices at a crucial moment.
"My number one tip in this situation is never let your kid talk to the cops without a lawyer," says Simkins, who came to Rutgers in 2006 to create and co-direct the Children's Justice Clinic, which prepares third-year students to navigate the court system for their young clients. "Having a trained lawyer on the scene can help the child understand that there are choices, helps them realize that even though someone might tell you, 'It's no big deal, just admit to what you did,' it is a big deal."
A former assistant chief of the Juvenile Unit in the Defender Association of Philadelphia, the 1991 graduate of the Rutgers–Camden law school has long championed the rights of the country's littlest – and most vulnerable – residents.
Last year, the John D. and Catherine T. MacArthur Foundation chose the New Jersey team of Simkins; the Office of the Public Defender; and Laura A. Cohen, a clinical professor of law at Rutgers School of Law–Newark, to help develop national models of juvenile defense. With their Foundation grant, team members are investigating ways to improve children's access to counsel, both at the time of arrest and once they have been placed in a detention setting.
"One area we're concerned with is what happens to the child after the trial is over," says Simkins, who was named Lawyering Professor of the Year by the Rutgers–Camden law school's 2009 graduating class, and who co-directs the Northeast Region Juvenile Defender Center, providing consulting and training to children's advocates in New Jersey, Delaware, New York, and Pennsylvania.
"We're working with the statewide Office of the Public Defender in New Jersey to address these issues."
In addition to overseeing the Children's Justice Clinic at the Camden-based law school, Simkins teaches juvenile law to second- and third-year students. Years of dealing with families in crisis drove her to write the new book, which is targeted to middle-school and high school educators and guidance counselors, and members of the clergy, as well as parents.
"It always made me nuts that you could buy a book on how to design Web sites or lose weight, but nothing was available to deal with this topic," Simkins says. "I based the book on my own experience working with parents from all tax brackets who were facing the same challenges."
Simkins received her bachelor's degree in political science and economics from the University of Delaware in 1987.
Article continues below
---
advertisement


---
Author:
Press Release--Rutgers-Camden
Archives
---
Advertise with SouthJersey.com
Shawnee High School
Acting Natural
Middle Township High School
Audubon High School
Cumberland Regional High School
African American Heritage Museum
Apple Pie Hill
Attractions: N. Pemberton RR Station
Johnson's Corner Farm
Lumberton's Air Victory Museum
Lucy the Margate Elephant
Tuckerton Seaport & Baymen's Museum
Emlen Physick Estate
Cape May's Washington Street Mall
More...