Students' Answer to Global Housing Need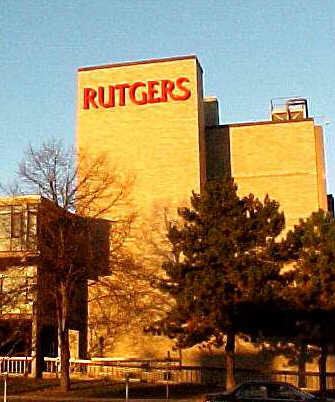 Recent earthquakes in Haiti and Chile have painfully highlighted the need for temporary shelter that can be flexible and quickly implemented. Now, a group of Rutgers–Camden students will present their creative suggestions to alleviate this demand.
An exercise in a Rutgers–Camden 3D design course charged students to assemble sturdy and inexpensive housing in a short amount of time. On Monday, March 8 at 12:10 p.m., 40 Rutgers–Camden students enrolled in course will showcase their engineering skills by presenting temporary housing structures they've created from recycled materials, including an 8 x 10 piece of cardboard, 10 yards of twine, found plastic bags, and one roll of duct-tape. Professors will critique the 10 structures, designed by teams of four, for their durability, design, and beauty.
"The course 3D Foundations class focuses on why structures take the forms they do, how they are built, and what they communicate through different designs," says Elizabeth Demaray, an assistant professor of fine arts at Rutgers-Camden, who teaches the course. She with Bruce Garrity, who also teaches 3D Foundations at Rutgers–Camden, decided that current global conditions, having students create shelters would be a great way to explore these principals.
Cardboard, she points out, is a great medium to illustrate key elements in design, like tension and compression.
"A lot the structures the students are designing also utilize hollow cardboard supports. They're also using string for tension and compression to hold the forms together and utilizing basic engineering in paper," she adds.
"Even though the shelters are technically savvy, they are relatively primitive structures. Students had three hours to approve a design, assemble cardboard, and build a small, cozy home big enough to sleep two people," says Demaray.
The Rutgers-Camden 3D design critique will take place in front of the Campus Center, located on Third Street, between Cooper Street and the Benjamin Franklin Bridge, or inside the building if there's inclement weather.
Article continues below
---
advertisement


---
Author:
Press Release
Archives
---
Advertise with SouthJersey.com
Shawnee High School
Acting Natural
Middle Township High School
Audubon High School
Cumberland Regional High School
African American Heritage Museum
Apple Pie Hill
Attractions: N. Pemberton RR Station
Johnson's Corner Farm
Lumberton's Air Victory Museum
Lucy the Margate Elephant
Tuckerton Seaport & Baymen's Museum
Emlen Physick Estate
Cape May's Washington Street Mall
More...