CNJ NARI 2015 CotY Award Winners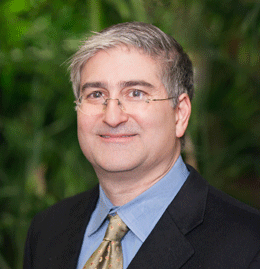 …From the pages of House & Home…
President's Message
The National Association of the Remodeling Industry (NARI) is solely dedicated to the remodeling industry. Our NARI-certified members are trained and certified in ethics, professionalism and proper workmanship. NARI offers a large range of continuing education, forums and seminars to inform our members of the latest laws, trends and materials affecting the remodeling industry. NARI members have had years of experience in their field and are bound by a strict code of ethics. Each member is monitored for his or her growth and professionalism on a yearly basis. When you hire a NARI member you hire a contractor who has made a strong commitment to a quality product and a positive remodeling experience.
The North Jersey Chapter of NARI is looking forward to serving this community in 2015 and providing homeowners and companies with buildings and homes that meet their needs for today and into the future.
Adam Eidelberg
2014-15 Chapter President
Eidelberg General Contractor, LLC.
Mission Statement
To be the resource to the remodeling industry in Central New Jersey counties; building ethical, profitable and successful businesses.
NARI's Code of Ethics
Each member of the chapter has pledged to observe high standards of honesty, integrity and responsibility in the conduct of business by:
• Promoting in good faith only those products and services which are known to be functionally and economically sound, and which are known to be consistent with objective standards of health and safety.
• Making all advertising and sales promotion factually accurate, avoiding those practices which tend to mislead or deceive the customer.
• Writing all contracts and warranties such that they comply with federal, state and local laws.
• Promptly acknowledging and taking appropriate action on all customer complaints.
• Refraining from any act intended to restrain trade or suppress competition.
• Attaining and retaining insurance as required by federal, state and local authorities.
• Attaining and retaining licensing and/or registration as required by federal, state and local authorities.
Our Local Chapter can be contacted here:
Renée Rewiski, Executive Director
149 Cedar Ave., Hawthorne, NJ 07506
973-323-2128; northjerseynari@gmail.com
www.njnari.org
Our 2014-2015 Board Of Directors
Executive Committee President: Adam Eidelberg, CR, A. Eidelberg General Contractor, LLC
Vice Presidents:
Bill Baumann, E. Baumann & Son
Tim Wallace, CR, WALLCO, LLC
Treasurer: David Caputo, CR, G + L and Sons Renovations, LLC
Secretary: Tara Bauer, Lazarus & Williamson
Board of Directors:
Chairman of the Board
Fred Diehl, Pella Windows & Doors
Board Members:
Carlton Bruen, Bruen Design Build
Frank DiPasquale, FDP Builders
Frank DiRocco, CR, Affordable Remodelers
David Morehouse, Morehouse Improvements, LLC
Victoria Reczkowski, Ferguson
William Wagner, Pella Windows & Doors
Residential Interior Element: $30,000 and Over
1. Lazarus & Williamson, LLC
The homeowner had a small kitchen area and wanted to create walls of cabinets for storage, for eating, and for displaying old, recycled wood. While keeping it traditional, Lazarus & Williamson custom made the cabinetry and trim mouldings, as well as a small counter under the window for eating. Floor space was at a premium, so a nook in the island was created for dog bowls. Shelves in the cabinets are adjustable and drawers utilize rollouts so the homeowner can reach deep inside. By using two different color finishes on the cabinetry, Lazarus & Williamson has defined the areas of the room.
Residential Kitchen: $30,000 to $60,000
2. Morehouse Improvements
A 1950s ranch house with a small kitchen and dining room required updating and opening up for a better flow and use of space. Since the wall between the kitchen and dining room was not load bearing, it was removed to provide a new room. But to define the spaces, Morehouse created a "rug" in the floor using travertine stone sections. Underneath an uncoupling membrane was installed to allow movement in the floor and deter tile and grout cracking. New lighting provides clearer work areas and an intimate dining area. A new over-the-range microwave was vented to the outside, eliminating the old, thru-the-wall fan. The old slider door to the three-season room off the dining room was replaced with a 15-lite solid wood door, providing more space for cabinets, yet accessing natural light. A valence over the sink and the new door continues the look throughout the whole room.
Residential Kitchen: $60,001 to $100,000
3. Morehouse Improvements
This family had decided to do their own remodel on the 1920 Colonial, and had accomplished much of the demolition down to the wall studs and ceiling joists — until they came to a load-bearing wall. At this point, they hired Morehouse Improvements to finish the new kitchen project. Several issues surfaced, including floors that had settled by 2-1/2". These floors contained extensive electric wire, gas lines, plumbing lines and other obstacles to move so it was determined to sister new lumber to the existing floor joists, which had minimal impact on any components in the floors. A new ceiling was required to accommodate the new design of crown mouldings on the upper wall cabinets. The clients had already chosen their appliances, but it was discovered the salesperson had misled them on several issues, which affected not only the appliances, but also the countertop. Reclaimed hardwood flooring provided a problem to install as the milling produced cupped and out-of-line boards. But, the homeowners love their new, updated kitchen.
Residential Addition: Under $100,000
Morehouse Improvements
By converting an enclosed three-season (no heat) porch into a home office and downstairs powder room and enclosed closet, this 1927 classic side-hall colonial is now ready for a young, growing family. The old porch windows were demolished and siding taken off the front of the house — still there from when the porch was originally open—old concrete blocks were removed from under the porch, and new footings were dug and poured. New support piers were tied into the existing porch floor, which surprisingly was solid after 85 years. The exterior was sheathed with a new product of OSB coated with a polymer, which acts as a vapor and environmental barrier. New windows, front door and staircase finished the project. While originally designed as an office, the new front room has been hijacked by their young daughter as a toy/play room.
Published (and copyrighted) in House & Home, Volume 15, Issue 9 (March, 2015).
For more info on House & Home magazine, click here.
To subscribe to House & Home magazine, click here.
To advertise in House & Home magazine, call 610-272-3120.
Article continues below
---
advertisement


---
Author:
Editorial Staff--House & Home Magazine
Archives
---
This Old House
Moving Up
Light up the Night
Dining Alfresco
Sink or Swim
Throwing Shade
The Outdoors in Order
The Foundation
A New Spin on Swim
New and Improved
Wonderful Water
The Foundation: June, 2015
Color Me Happy
Decked Out
Ticking Clock
More Articles