Kum Fong Restaurant
Don`t blink when you`re driving by Kum Fong Restaurant, because you just might miss it. Tucked into the K-Mart Shopping Center on Route 541 in Burlington, this extraordinary little restaurant is easy to miss if you`re not careful.
It`s also hard to find anything wrong with the food here. Chef Richard Choo is an expert in Chinese cuisine, and everything tastes authentically delicious. We stopped by for dinner on a weeknight recently, and had nothing but good things to say about the experience.
The smallish interior is decorated in shades of mauve and gray, and features traditional ethnic decor. The soft music and wall hangings add to the relaxing ambiance.
The board listed about 10 dinner specials plus appetizers. Along with the extensive menu, there were a myriad of choices. We asked owner Roger Lee to make some recommendations.
We started by sharing two appetizers, Crab Rangoon ($3.45), crispy wontons filled with crabmeat and cream cheese. The Bar-B-Q Spare Ribs (small portion, $5.25) were meaty and almost a meal in itself.
We then split an order of the House Special Soup ($5.95), which was enough for four bowls full. It was a treasure trove of delights, including jumbo shrimp, pork slices, fried wontons and fresh vegetables.
Gary ordered a special, Shrimp with Black Pepper Sauce ($9.95), which consisted of fat jumbo shrimps, red peppers, celery, onion and baby corns. It was all bathed in a spicy hot sauce, which made us thirsty but kept us coming back for more.
The Boneless Duck ($10.95) was served around a mound of fresh green broccoli and covered in julienned vegetables and topped with a wonderful sweet and spicy hoisin sauce.
After dinner, we were presented with orange slices and fortune cookies. My fortune? It should have read, Kum Fong is an outstanding choice for Chinese food.
Takeout is available, they accept most major credit cards and offer a discount to the Homestead Retirement Community in Bordentown. Call for details.
Kum Fong Restaurant 1817 Mt. Holly Rd., Burlington 386-5784
Hours Monday to Thursday: 11 a.m. to 10 p.m. Friday and Saturday: 11 a.m. to 11 p.m. Sunday: Noon to 9:30 p.m.
Article continues below
---
advertisement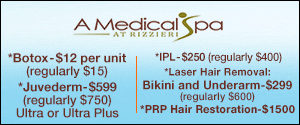 ---
Author:
Ellen Kershner
Archives
---
Caffe Aldo Lamberti
Copperfield`s
Athens Cafe
The Tabernacle Inn.
Cafe Notte
Lamberti`s Cucina
Mulberry Street Bistro
Victory Lane Sports Bar & Grill
Wellington`s at the Regency Palace
Weber`s Cafeteria
Villari`s Milmarian
Villa Barone
Tulipano Nero
The Trestle Inn
Tavern on the Square
More Articles