The Trestle Inn
Are you looking for a casual place to relax with your buddies after work? Look no farther than The Trestle Inn, an unpretentious bar and grill at 7304 River Road in Pennsauken.
The Trestle Inn has a full menu that includes such customer favorites as extra-large hoagies (starting at $3.75); extra-large steak sandwiches (starting at $3.75); half-pound burgers (starting at $3.95); hand-carved turkey ($3.95) and roast beef ($4.25); the Trestle Special ($4.95), which includes pork roll, cheese, onions, mushrooms, peppers, lettuce, tomatoes and sauce; a number of appetizers, including chicken tenders ($4.95) and jalapeno poppers ($4.50); and much more.
On a recent afternoon, I stopped in for lunch and was greeted by a friendly bartender. After some consideration, I ordered the extra-large Italian hoagie ($4.25).
While I waited for my sandwich, I checked out the surroundings. The bar itself is a huge semicircle that takes up half the interior. Just beyond it are pool tables, dart boards, video games and a number of chairs and tables (if you`d prefer not to sit at the bar).
Before long, my hoagie arrived. The menu wasn`t kidding - it was extra large and loaded with fresh meats, cheese, lettuce, tomatoes and onions. It was almost large enough for two people, but I managed to finish it anyway. Every Monday night is "10-Cent Wing Night" from 8 p.m. to 11 p.m.; Wednesday is "South Park" Night; and Thursday is Karaoke Night. There`s a DJ every Friday and Saturday night to play all your favorite tunes.
The Trestle Inn offers 10 different beers on tap, as well as a large selection of bottled beer. There are also daily Happy Hour Specials.
7304 River Road Pennsauken 488-0866
Hours: Daily: 11 a.m. - 3 a.m. Kitchen Hours: Daily: 11 a.m. - 1 a.m.
Article continues below
---
advertisement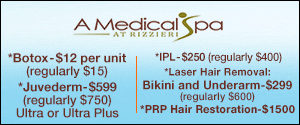 ---
Author:
Bob Ford
Archives
---
Caffe Aldo Lamberti
Copperfield`s
Athens Cafe
The Tabernacle Inn.
Cafe Notte
Kum Fong Restaurant
Lamberti`s Cucina
Mulberry Street Bistro
Victory Lane Sports Bar & Grill
Wellington`s at the Regency Palace
Weber`s Cafeteria
Villari`s Milmarian
Villa Barone
Tulipano Nero
Tavern on the Square
More Articles