Weber`s Cafeteria
If you think that fast-food is the answer to your family`s need for an affordable meal, there is a better alternative. A much better alternative. I found it in Woodbury at Weber`s Cafeteria on Broad Street.
Whether you want a nutritious, homemade full-course meal like the kind Grandma used to make, or simply a hoagie or a cheese steak, Weber`s prepares it from scratch. And unlike some fast-food chains, the atmosphere is relaxed and the service personalized. It`s not unusual for the employees at Weber`s to know what many of their regulars take in their beverage and what their favorite vegetables are. More than likely, this is the effect of hands-on ownership. The cafeteria has been serving people for 55 years, and the Webers have owned the business since 1973. Sandy Moszkowicz and her brother, Denny Weber, work with their staff behind the steam tables orchestrating the delicious production.
The cost of a platter, including an entree, two vegetables, a roll, butter and a beverage is between $3.90 and $7.25. I enjoyed the roast pork over stuffing, and my companion Charlie raved about his tender Salisbury steak covered with mushrooms and brown gravy. For our side dishes, we chose three-bean salad, pickled beets, creamy mashed potatoes, candied sweet potatoes and mixed-green salads. Weber`s is famous for its snowflake rolls, and no wonder - each large, fresh-baked pillow is light as, well, a snowflake!
For dessert, I indulged in a generous slice of coconut custard pie, the best I ever had. (I didn`t even feel guilty when Charlie said he was too full and decided to forego dessert.) Weber`s is open seven days a week for lunch and dinner from 11:00 a.m. to 7:00 p.m. Every Tuesday, pudding or Jello is free with a platter. On Saturday, a child`s platter is only $1.99.
There`s no tipping, and the second cup of coffee is free. Weber`s has plenty of parking in the rear.
Weber`s Cafeteria 666 N. Broad St. Woodbury 845-4011 Open 7 Days 11 a.m. - 7 p.m.
Article continues below
---
advertisement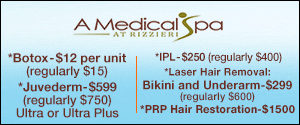 ---
Author:
Geraldine Treacy
Archives
---
Caffe Aldo Lamberti
Copperfield`s
Athens Cafe
The Tabernacle Inn.
Cafe Notte
Kum Fong Restaurant
Lamberti`s Cucina
Mulberry Street Bistro
Victory Lane Sports Bar & Grill
Wellington`s at the Regency Palace
Villari`s Milmarian
Villa Barone
Tulipano Nero
The Trestle Inn
Tavern on the Square
More Articles