Copperfield`s
Shopper's Guide - Reader Restaurant Review: Copperfield's Restaurant by Robert Palermo, Jr. of Mt. Holly.
My favorite restaurant is Copperfield's in Mt. Laurel. It's at Rt. 73 South and Church Road East. I also think Copperfield's has great hours, it's open Monday through Saturday 10:30 a.m. to 1 a.m. and Sunday 9 a.m. to 1 a.m. On Fridays and Saturdays, though, people usually hang out until around 2 a.m.
The restaurant has been around for over 12 years, and recently celebrated a year of new life after months of remodeling. In this new image, it features two dining halls, one for those who smoke and one for those who don't, plus a dance floor. The sections are divided between noisy and quite crowds, with two glass doors to hold off the loudness from the bar, nightclub and excited eaters. Everywhere you go in the Continental eatery, there is a TV telling you what's happening in the news. In addition, a satellite dish rests on the company grounds.
The menus are thick, plus they offer nightly specials. Including the specialty handout, everything is priced moderately. The beer choices include many unusual brands, plus local brews. Soft drinks are also available. They serve meats from all five food groups, as well as seafood and pasta. Their Sunday Brunch goes until 3 p.m., and it gives customers the freedom to enjoy anything they want.
On Friday and Saturday, they open the dancing area at 10 p.m., unless a band is covering the tile. For R&B music in Burlington County, I think Copperfield's is the best restaurant - nightclub location.
Copperfield's Restaurant
Rt. 73 S. & Church Rd. E. in Mt. Laurel
856-866-1077
Hours:
Monday through Saturday: 10:30 a.m. to 1 a.m.
Sunday: 9 a.m. to 1 a.m.
Article continues below
---
advertisement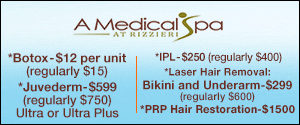 ---
Author:
Robert Palermo, Jr. of Mt. Holly
Archives
---
Caffe Aldo Lamberti
Athens Cafe
The Tabernacle Inn.
Cafe Notte
Kum Fong Restaurant
Lamberti`s Cucina
Mulberry Street Bistro
Victory Lane Sports Bar & Grill
Wellington`s at the Regency Palace
Weber`s Cafeteria
Villari`s Milmarian
Villa Barone
Tulipano Nero
The Trestle Inn
Tavern on the Square
More Articles