Tavern on the Square
Merchantville is home to some of the finest Victorian buildings in the area. However, without having relatives or friends there, it`s not easy to get dinner reservations in some of the 1890-era gems. Thank goodness Tavern on the Square has opened in the heart of the downtown. There one can eat in Victorian ambiance without having to burst into someone`s kitchen.
Housed in the three-story, red-brick Collins and Pancoast Hall (built in 1893), Tavern on the Square serves up excellent American cuisine. It`s been doing so for well over a month now. That`s not quite a century-old restaurant, but, judging from the crowd one evening, the good tavern has reason to stick around.
Patti and I sat down to an enjoyable meal, with quick, friendly service; imaginative cuisine; and fresh ingredients (no 100-year-old eats here). Unable to decide on a soup, we shared two excellent selections. The soup du jour ($1.95/cup) was ham and chicken gumbo, a dark, spicy (okra`s on!) creation full of bite-size ham and shredded chicken. We also shared a bowl of French onion soup ($2.95), with a thick topping of cheese and the requisite huge croutons. It was much less salty (and thus more tasty) than your standard onion soups.
We followed with salads (included with dinners) of assorted greens, cherry tomatoes, black olives, mushrooms, red cabbage, and Ñ for a little kick Ñ black peppercorns. Patti`s blue cheese dressing was thick and chunky. I enjoyed a sharp raspberry vinaigrette.
From head chef Steve Thomas` eclectic menu (ranging from meatloaf with sun-dried tomatoes, shiitake mushrooms, and pistachios to a 1 1/2-lb lobster), Patti chose Seafood Neptune ($17.95). She was pre-sented with a huge plate of lobster, shrimp, scallops and crabmeat in a plate of al dente spaghetti. The seafood was sauteed in a garlic and white wine sauce. As befitting my wife`s straight-laced Victorian palate, the flavors were quite mild and genteel.
I managed to eat my way through a colorful creation named Panhandle Penne ($14.95), tender penne pasta with bits of Italian sausage, shredded chicken, plum tomatoes, sun-dried tomatoes and broccoli in a red pepper and garlic cream sauce. Once again, the sauce was mild (as mild as red pepper and garlic can get!), with the sun-dried tomatoes adding sharpness.
For dessert, Patti made short work of a Lemon Mirror, a tangy lemon cake, almost meringuey in texture, surrounded by lady fingers. There was a hint of raspberry flavor throughout. I enjoyed strawberry-topped cheesecake, a surprisingly light cake covered with strawberries in a thick sauce. The renowned La Patisserie bakery of Haddonfield makes the Tavern`s desserts. There`s one good Victorian town helping another.
The dining area is a large, open room, with huge windows on one side. One can almost imagine sitting at a window table in the century-old building, waiting for a steam engine to come up the long-gone railroad tracks. Floral arrangements, sconces, and 19th-century-style artwork abound. Subdued lighting and creamy colored walls make for a relaxing atmosphere. Each table is adorned with two tablecloths (white covering hunter green) and a single candle. Seating is either on parlor chairs or reenstriped padded benches.
The remainder of the restaurant deserves a visit. A popular bar sits in front of the dining area (Guinness is on tap - it HAS to be popular) and includes a small band area. When we were there a sole musician with a keyboard provided soft dinner music. The second level is home to a banquet room with the only gold-glitter-topped bar I have ever seen. The third floor has another banquet room and a lounge area with a busy bar, along with a cigar bar. Unlike Victorian times, men and women were sitting together, enjoying drinks and smoking cigars. Shocking!
Tavern On The Square Centre Street Merchantville 665-4099
Appetizers: $2.95 - $7.95 Dinner Entrees: $10.95 - $24.95 Reservations Recommended Full-Service Bar Handicapped Accessible Nonsmoking Only Executive Chef: Steve Thomas Owners: Paul Kelly, Gene Murphy
Article continues below
---
advertisement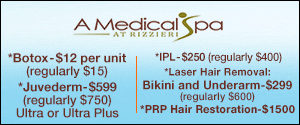 ---
Author:
James Reuter
Archives
---
Caffe Aldo Lamberti
Copperfield`s
Athens Cafe
The Tabernacle Inn.
Cafe Notte
Kum Fong Restaurant
Lamberti`s Cucina
Mulberry Street Bistro
Victory Lane Sports Bar & Grill
Wellington`s at the Regency Palace
Weber`s Cafeteria
Villari`s Milmarian
Villa Barone
Tulipano Nero
The Trestle Inn
More Articles